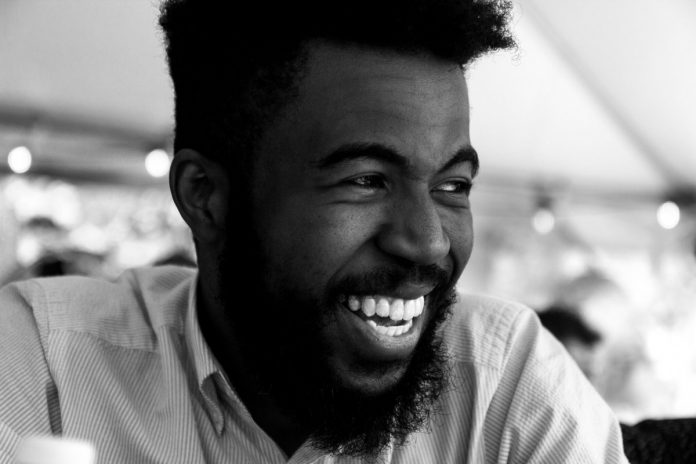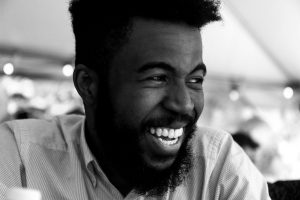 The third installment of the 2018 Kelly Writers Series is near and dear to the heart of director Eugene Gloria. Joshua Bennett won the National Poetry Series in 2015 for his first collection of poems,"The Sobbing School."
Three years later, Bennett will travel to Greencastle to read and perform some of his poetry for the Kelly Writers Series on Wed., Oct. 3.
"He's not only a narrative poet, but there are some wonderful lyric poems in here as well. He draws from sources from English literature, African American history, and sort of blends that public history along with family narratives…" Gloria said of Bennett and "The Sobbing School."
In his opening piece, "In Defense of Henry Box Brown" Bennett describes the African American performance artist who mailed himself across the country in order to be delivered into the hands of abolitionists. While in the lyrical finale, "On Blueness," Bennett's debut publication is as Gloria says, "for people who read poetry."
"I think [the selected poems] are largely meditations on race and violence in America, bringing up issues of 'Black Lives Matter' without saying 'Black Lives Matter,' so it deals with a lot of racial violence but also beautiful poems about family and his mother and father and his siblings growing up in New York," Gloria said.
The event will be held in the Peeler Art Center Auditorium at 7:30 p.m. Oct. 3 and is free and open to the public. Along with his performance, Bennett will also be available to answer questions and sign copies of his book "The Sobbing School," which will be available to purchase.
United States Poet Laureate and fellow Kelly Writers Series selected author Tracy K. Smith called Bennett's work "astounding, dolorous, rejoicing," and "indispensable."