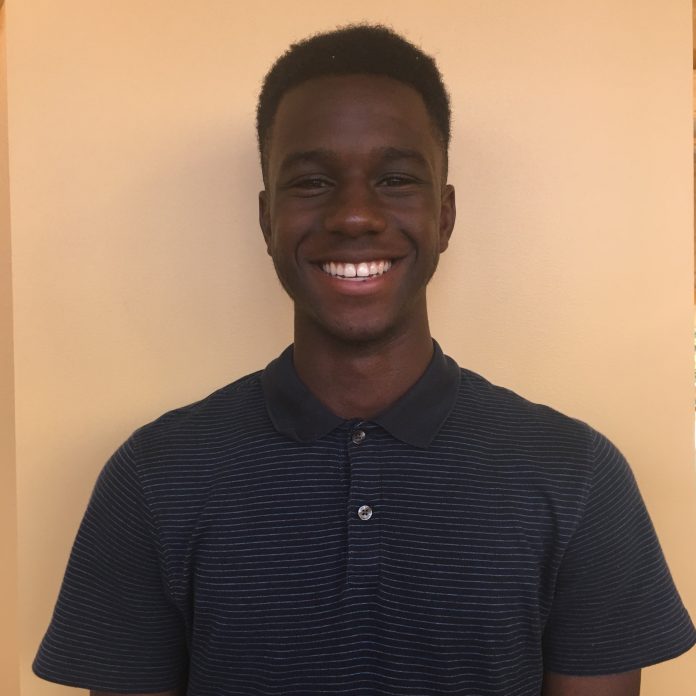 While the world grappled with a global health crisis, cities around the country erupted with protests for racial justice. This unprecedented set of circumstances led many to reevaluate what "showing up for a cause" can look like.
DePauw students Isaiah Spears and Cary "CJ" Martin were both moved to take action as America saw a resurgence of the Black Lives Matter (BLM) movement in response to a number of police brutality cases in late May, with the killing of George Floyd being the most prominent. Like many young people, these students got involved, doing anything they could to ensure that their voices would be heard. While Spears took to the streets of Chicago to join protesting efforts, Martin found himself working to effect change while stuck at home in Indianapolis. The work of these two teaches the lesson that activism can take many different forms.
Spears, a current junior, recounts the visceral experience of attending protests while at home in Chicago. Citizens of this city, which has been historically impacted by police violence and racial inequity, organized and rallied. "The protests were huge, parts of the city were shut down," he said.
The demonstrations, many of which were youth-led, incorporated motivating speeches and long marches. Spears expresses that he was very active in attending protests, especially early on, but was also carefully following social distancing and mask rules.
"I have people at home to worry about so, of course I stayed safe," he said. In addition to protesting, Spears raised awareness for other BLM protests and gatherings, bail funds, and food distribution efforts online because, although he describes himself as "very hands-on," Isaiah recognizes the power of sharing on social media.
Martin, a sophomore, took part in the movement in any way he could from home. "My family took Covid very seriously as soon as we were sent home. This continued throughout the movement," said Martin.
Instead of getting involved physically, Martin found virtual ways to support BLM efforts. As a member of different organizations and clubs on and off campus, he describes this work as "hard to navigate" as many were reluctant to discuss or get involved with the movement. Instead of shying away from conversations, though, Martin initiated them, even going as far as starting a fundraiser that brought in $3,200 within his fraternity, Delta Tau Delta. The profits went to organizations like NPAP, ACLU, and Black Lives Matter. He also expressed that every small action such as "sharing resources, news, and information on instagram" can go a long way.
Spears and Martin both explained the lessons that their activism taught them. "Not everything has to be so… linear. There's resilience in showing happiness too," Spears said after recalling a particularly moving demonstration he attended that featured music and dancing instead of a more somber tone.
Martin recognized when to "step back", explaining that short breaks from social media and the news were helpful for him. "Self care is so important in times like these," he said.
Both expressed a desire to bring their activism back to the DePauw community, in classes, organizations, and among friends. Martin emphasizes the importance of continuing to "spread awareness and have these tough conversations" in every space that you enter. Spears plans to use his leadership roles at DePauw to educate as well, but mentioned that "if there's a protest here, I'll be there."
The two explained that activism is not one-size-fits-all. "Activism is standing up for other people who can't, and for yourself and what you believe in," Martin said.
Spears adds, "Do what you can… as long as you're showing up for the right reasons."