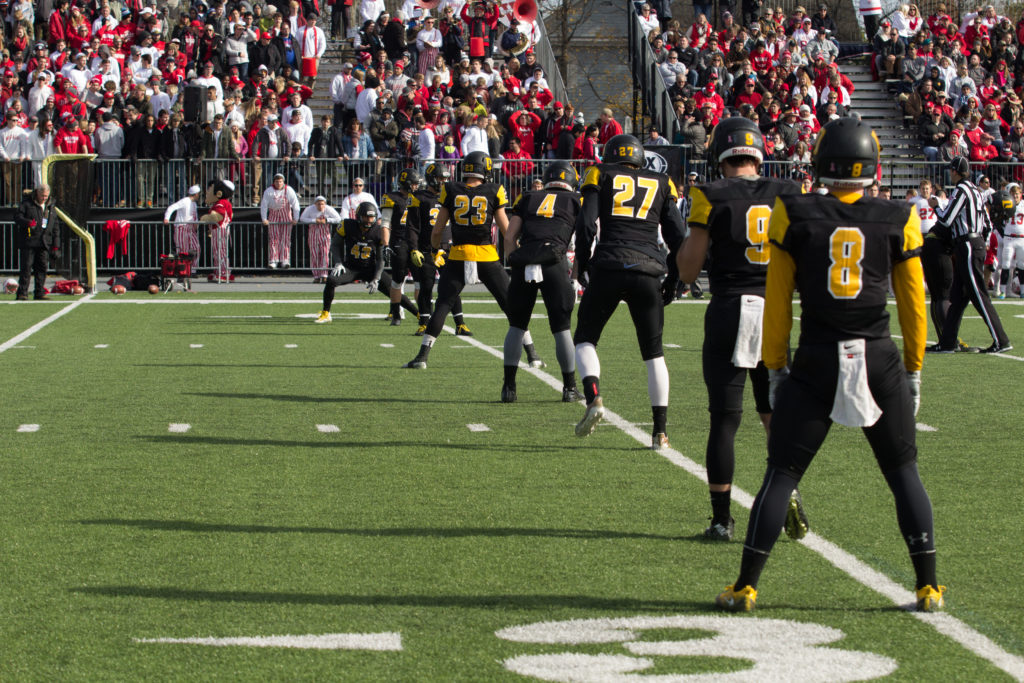 Get peppy early

DePauw Student Government (DSG) will host a pep rally on Friday, Nov. 10 from 11:30 a.m.-12:30 p.m.

on at?

Stewart Plaza.

Looking for a ride? We have you covered.

DePauw Campus Activities will provide four shuttle buses for students at the front of the UB building on Saturday.

Buses 1 and 2 depart at 10:30 a.m. and buses 3 and 4 depart at 11:15 a.m. Both buses return at 4:30 p.m.

Be sure to sign up before Saturday on Campus Labs.

Don't forget your ticket.

It's not too late to purchase a ticket for the 125

th

Monon Bell game. Tickets for students are $25 and can be purchased by visiting wabashtickets.universitytickets.com.

Check and double-check you have your ticket before leaving DePauw. Nothing is more disappointing than walking up to the entrance only to discover you left your ticket in your backpack.

Dress for the weather (and in style).

Sport classic black and gold looks all day at the tailgate.

The expected high for Saturday is 35 degrees. Be sure to bring a hat and maybe even a pair of gloves. It's better to be safe than sorry.

Tailgate Tiger Style

DePauw students will convene together at one end of the tailgate area.

And according to the Wabash University map, the DePauw tailgate will be in the parking lot of the Wabash Fine Arts building at the intersection of S Grant avenue and Jennison street.

Be aware of your surroundings.

Tailgating and cheering on your favorite team is a blast wherever you are, but keep in mind you will be in a different environment if it's your first time at Wabash.

Alternate viewing

Can't make the game? Cheer on the team from afar by watching Fox College Sports Central or Fox Midwest Sports Plus. You can also stream it nationally on the Fox Sports app, Fox Sports GO app, and FoxSportsGO.com.

Prefer to just listen, you can tune into 91.5 WGRE who will be broadcasting live from the game.

Don't miss the game

The game starts at 1:07 p.m.

Gates will open at 11:30 a.m. at Hollett Little Giant Stadium.