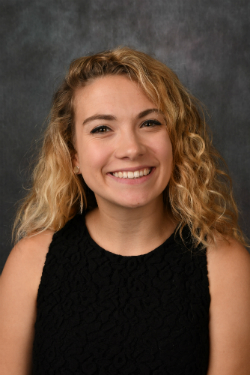 In its 90 years, the Academy for Motion Pictures of Arts and Sciences is finally becoming inclusive. Many nominations and awards broke the "white man" mold that has embodied Hollywood awards for far too long.
Oscars host Jimmy Kimmel joked that "If you aren't a nominee making history tonight, shame on you." Although he was kidding—slightly—his joke embodies the tension within the academy's nominations and awards for newcomers, trail blazers and Oscar-veterans.
Nominees Greta Gerwig (Director, "Lady Bird"), Jordan Peele (Director and Writer, "Get Out"), Yance Ford (Director, "Strong Island"), Rachel Morrison (Cinematography, "Mudbound") and "A Fantastic Woman" are a few of the nominations that made film history.
Jordan Peele, being the first black man with three nominations coming into the Oscars and becoming the first black screenwriter to win an Academy Award, deservedly won Best Original Screenplay for "Get Out." "A Fantastic Woman," written by Chilean Sebastián Lelio and starring Daniela Vega, won Best Foreign-Language Film and is a milestone for transgender representation in cinema.
In between the historical moments of the night were inspiring montages, Best Original Song performances and expected humor from Kimmel. The best jokes were made by Tiffany Haddish and Maya Rudolph who are fan favorites and set to host next year's Oscars. Jokes aside, there was also a focus on addressing systemic inequities that women and people of color face in the industry.
After winning Best Actress for her role in "Three Billboards outside Ebbing, Missouri," Frances McDormand asked women nominees in the room to stand with her and ask for studios and agencies to provide "two words...Inclusion. Rider." After I frantically googled "inclusion rider," I understood the boldness of McDormand's words. She stood on stage and demanded the industry to ensure a diverse cast and crew on any film project she is attached to.
While films like "Lady Bird" and "The Florida Project" were unfortunately snubbed, my personal favorite "Dunkirk" came away with technical awards for Best Film Editing, Best Sound Editing and Best Sound Design. It was no surprise that Gary Oldman ("Darkest Hour") took home Best Actor, although I was rooting for Daniel Kaluuya ("Get Out") and Timothée Chalamet ("Call Me By Your Name"). I also expected Allison Janney ("I,Tonya") to rightfully win Best Supporting Actress and Sam Rockwell ("Three Billboards") to win Best Supporting Actor—the two were incredible in their complicated, but rich, characters.
Best Director and Best Picture went to Guillermo del Toro and "The Shape of Water" which has swept this year's awards season with nominations and wins. It wasn't my favorite for Best Picture or Director; however, its science-fiction/fantasy genre and its creative personnel represents a historical moment for the academy.
The academy and the industry are heading in the right direction for celebrating more diverse creators and inclusive films. It will be a tug-of-war with films like "Darkest Hour" and "Phantom Thread" continuing to gain nominations. Whether it be representation, genre or storytelling, Hollywood hegemony's time is up, and films nominated and awarded at the 90th Academy Awards are evidence that change is coming.