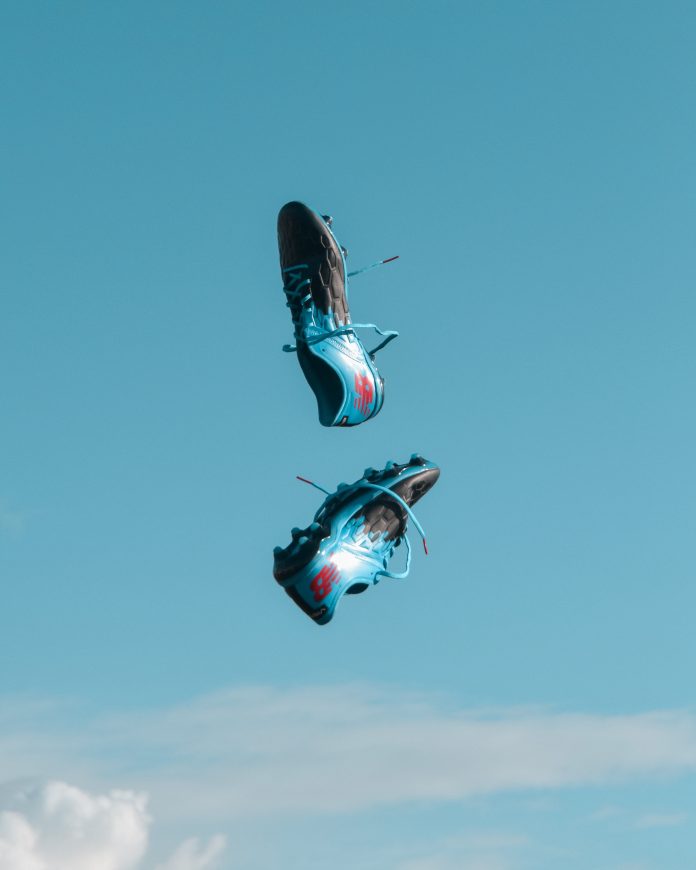 Juniors Paige Renfus and Aidan Walsh entered their first year at DePauw University with high hopes of fulfilling the Division III dream. Less than three years later, the two athletes would close the book on what had quickly become a journey full of pain, disappointment and endless physical therapy.
Between the two athletes, Renfus and Walsh share four ACL tears, a dislocated ankle, a fractured fibula and a torn meniscus. Renfus was a forward for women's soccer while Walsh played quarterback for the Tiger football team.
Renfus' string of bad luck began during her sophomore year of high school when she tore her ACL for the first time. A second ACL tear a year later would keep her out of the recruitment process for college soccer.
Luck seemed to finally go Renfus' way the summer before her first year at DePauw when she secured a spot on the women's roster. But a third ACL tear would keep her out the whole season, and a fourth would limit her to only two games her sophomore year.
Following her final ACL tear, Renfus was determined to get back on the field as she entered the summer before her junior year. At this point, two healthy seasons would be more than plenty to fulfill the soccer life she had always wanted in college. Then came the final dagger: a torn meniscus.
"I just thought that was the last straw," said Renfus, who had played soccer since she was five years old. "I kind of took it as my ending, like, 'it's time; the gods don't want me to play anymore.'"
Walsh's injury came as more of a sudden blow than as a drawn-out war. In a junior varsity game against Wabash College in the fall of 2016, Walsh got tangled up among a group of players. He felt someone grab his right leg before being hit from above by another defender. In a matter of seconds, the quarterback had fractured his fibula and dislocated his ankle.
"The interesting thing was I didn't think it was going to be that bad. I was kind of like, 'Wow, that hurt,' and then I turned over and saw it," said Walsh, who still remembers the reactions of his teammates coming to help him. "I saw them (turn away), and I thought, 'Okay, that can't be good.'"
And so began a long recovery that initially kept Walsh out of school. Due to the immense swelling that followed, Walsh wouldn't enter the surgery room until two weeks after the injury. It was the first time he had ever had to take time off the field.
Even when he returned to team practice the following year, Walsh was frustrated by how limited he was in what he could and could not do out on the field, a feeling assistant athletic director Lisa Lazar completely understands.
"Athletes want to be moving, they want to be active. They don't want to be sedentary," explained Lazar who mentioned the role of a player coach as a frequent alternative for injured athletes on the sidelines.
But coming off a draining rehab stint, the quarterback had seen enough. Like Renfus, Walsh decided to call it quits.
In the months following their decision to step away from their respective sports, Renfus and Walsh feel they made the right call. In Renfus's case, the ACL injuries have driven her toward becoming a physical therapist in order to help athletes in similar situations return to the sport they love. Walsh, on the other hand, has enjoyed the extra free time, though he admits it has been tough watching his teammates compete together.
"The whole team aspect, it's something I wish I could be apart of," said Walsh, as he sat outside the gym at Lily while the football team trained on the other side of the glass.
Both, though, can attest to the importance of maintaining their overall health in the long-term, an issue that has become prominent in college sports.
According to a recent article from Sports Illustrated, 50 percent of Division I athletes have reported having chronic injuries after college, a statistic that was nearly three times higher than non-athletes.
Walsh and Renfus are not the only athletes on campus to experience these brutal setbacks on the field. Their stories, though, provide a realistic view on what it takes to be a collegiate athlete.