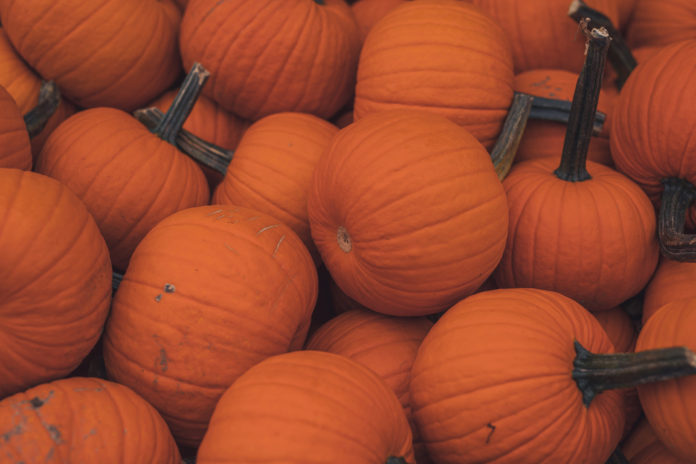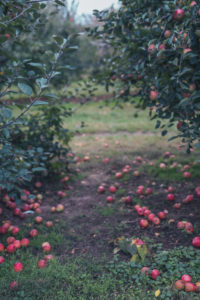 Visit an apple orchard or pumpkin patch!
Beasley's Orchard
2304 E Main St, Danville, IN 46122
Offers pick-your-own apples, corn maze, and hayrides. Bond with you friends as you get lost in the corn maze and sip some apple cider afterwards.
Open daily through Oct. 31.
Anderson Apple Orchard
369 E Greencastle Rd, Mooresville, IN 46158
You-pick produce with over 30 apple varieties, concession stand, and country store. Honor the fall season by chowing down on fried apple dumplings and ice cream, then bring some fresh apples home to share.
Open daily until Nov. 5.
Chandler's Farm & Country Market
2849 S CR 825 E Fillmore, Indiana 46128
Decorate your dorm room or house with your fresh-picked apples and pumpkins from the farm. Enjoy horse-drawn hayrides and a Country Market.
Open Tuesday-Sunday until late December.
Upgrade your wardrobe with fall-worthy clothing!
Thrifty Tiger
Basement of Mason Hall
Features a wide variety of cozy fall clothing and warm-weather DePauw apparel at the lowest prices in town.
Open Sundays 12-2pm, Tuesdays 2-6pm.
Greencastle Goodwill
1021 Indianapolis Rd, Greencastle, IN 46135
Up your ugly sweater game on the cheap with grandma's hand-me-downs at Goodwill.
Open daily.
Enjoy the changing leaves and beautiful scenery!
DePauw Nature Park
1400 W County Road 125 S, Greencastle, IN 46135
Walk, bike, or drive from campus to glimpse the changing leaves surrounding the quarry at DePauw's Nature Park. Admire the surrounding vistas from the warmth of the Reflection Center and have a bonfire in Prindle's backyard.
Open daily from dawn to dusk.
McCormick's Creek State Park
250 McCormick Creek Park Rd, Spencer, IN 47460
Take a day trip or camp overnight at McCormick's Creek. Enjoy the miles of hiking trails and smell the crisp red and yellow leaves.
Open daily.
Nashville, Indiana
Visit the quaint little town of Nashville, Indiana. Just a 1.5 hour drive from Greencastle, Nashville is full of cute shops, art galleries, and live music venues. Spend a crisp fall day admiring the changing leaves and rolling hills of Brown County.