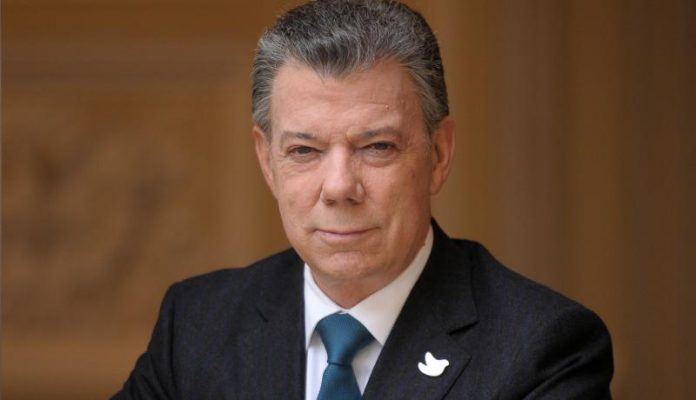 Just under one month ago, President Juan Manuel Santos finished his term as president of Colombia, and in just 12 days he will speak to students at DePauw University. His anticipated visit is a continuation of the Timothy and Sharon Ubben Lecture Series.
Santos' efforts as president of Colombia for the past eight years are credited for co-founding the Colombia's Social Party of National Unity. Throughout his presidency, he attacked Colombia's war on drugs and guerilla fighting. "Ten years ago, we were seen as a virtually failed state, but today we are a vibrant democracy." Santos was also named as one of Time magazine's Most Influential People.
DePauw Ubben Lectures have long history of Nobel Peace Prize winners, such as Oscar Arias, F.W. de Klerk, and Shimon Peres. Santos will soon be one of them; he was the sole recipient of the Nobel Peace prize in 2016 for brining Colombia's 50-year civil war to an end.
Currently, Santos is teaching government to students at Harvard University.
The student forum and reception before Santo's lecture will include students from the departments of Peace and Conflict Studies, Political Science, Modern Languages, Sociology/Anthropology, Latin American and Caribbean Studies Program, and the Rector Scholars.
Krista Kaleel, a senior, will be one of the student meeting Santos before his lecture. "I'm most excited to learn more about all of the things President Santos accomplished during his presidency." As a Spanish major, she is also excited to learn more about Colombia and its culture.
When Ken Owen, special adviser to the president, was searching for lecturers, Santos stuck out to him as a great fit. "With the politics of today, if you bring in someone who is decidedly Democratic or decidedly Republican, the tone is just so toxic from both sides. I think we're having trouble as a country finding a middle and finding a place where we can talk through difference."
Owen hopes students will see Santos' lecture as a valuable opportunity to engage. "As citizens of the world, we are becoming….[Santos] is the right person at the right time for the moment we're in."
Santos will speak on Oct. 22 at 7:30 p.m. in Kresge Auditorium. The lecture is free and open to the public.