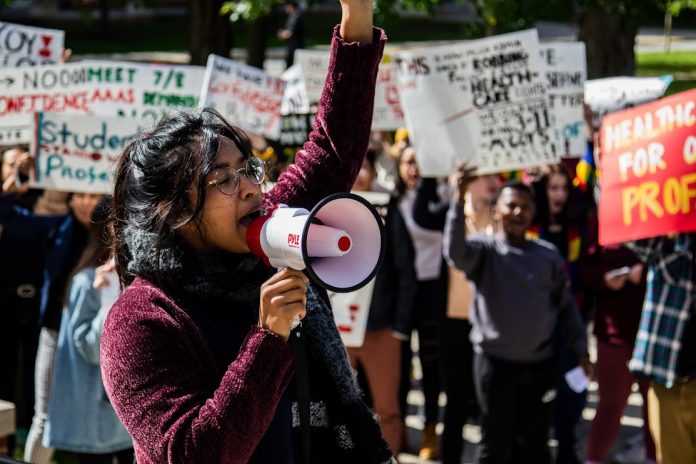 In an interview with The DePauw, former DePauw Student Government (DSG) president Summer Pappachen provided more detail on the reasons for her resignation on Nov. 20.
She mentioned, among other reasons, the restructuring of DePauw Dialogue, which she claimed was an example of campus administration "upholding injustice." 
During the DSG-led planning of DePauw Dialogue, Pappachen said the planning committees faced resistance, which restricted the ability to make changes. 
"Ultimately, students don't have the last call, the administration has the last call...and it [the discussion] was, 'how can we center the white man?'" Pappachen said. "'How can we ensure that we don't alienate the white man?'"
Pappachen said that the position of DSG president is "administrative and bureaucratic, and has little to do with real change." 
It was limiting to Pappachen. 
"It came to a point where I [had to] either sell out or get out," Pappachen said. 
Pappachen is the founder and former president of Democratic Socialists of DePauw (DSD). DSD is a politically active group which hosts events and has organized several protests on campus. 
DSD most recently protested Condolezza Rice's Ubben Lecture in October. 
Pappachen criticized the email sent to students by DSG to announce her resignation because her letter was prefaced. Pappachen said that she was not able to look at this statement prior to its distribution, and feels that it attempted to "contextualize" her decision. 
"I feel really disrespected and sidelined and belittled," Pappachen said. "I think that giving somebody the ability to say their narrative without editing it is really important if you respect somebody as a human being."
Pappachen's voided position has since been filled by former vice president, senior Christian Rodriguez Hernandez. Sophomore D'Angelo McDade was voted in as the new VP on Dec. 3. 
When contacted by TDP, Hernandez declined to comment on being named student body president.
In her resignation letter, Pappachen stated that she will continue to be an advocate on campus, just not on the DSG platform. 
"The institution at its core is committed to upholding the status quo, and requires the same of me," Pappachen said. "I am committed to the liberation of the people and will never stop this work, but I need to do it from a different platform; somewhere I can move freely."
Story contributed to by Elizabeth Cottingham and Joslyn Fox