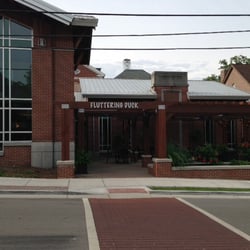 One of the six reported bias incidents on campus in the past month has been sent to Community Standards, according to Dean of Students Myrna Hernandez and Director of Public Safety Charlene Shrewsbury.
That incident, which President Mark McCoy characterized in a campus-wide email as "a student engaging in offensive behavior," occurred at The Fluttering Duck. In an April 18 news conference, Vice-President of Student Academic Life Alan Hill identified the student as Ellie Locke, senior.
On May 2, Hernandez said, "The status of the case is in process and I imagine it will be wrapped up by the end of this week."
When a report goes to Community Standards, the committee first takes a look at what potential codes of conduct might have been violated and then the student is charged with those violations. After the student is charged, they schedule an intake meeting where they have the opportunity to review all of the paperwork related to their case.
Then the student can decide whether they want to accept or deny responsibility. If they choose to accept responsibility then the committee decides on a sanction and assigns it; however, if the student chooses to deny responsibility the case goes to a hearing board, which is made up of students, faculty and staff. "Then the hearing board reviews the case and makes the determination and decides the sanction based on a recommendation from my office," Hernandez said.
Hernandez said that in cases of harassment, the results of the case do not have to be shared with the rest of the University. "My recommendation is going to be no; [that] it is not released publicly and I know that that is going to be unpopular and people are really going to struggle with that," Hernandez said.
However, Hernandez said that the student who reported the incident would get information about Community Standards' decision.
Shrewsbury announced earlier this week that her office had identified suspects in another of the incidents, which was rocks spelling out the n-word at the Nature Park. Three Greencastle High School students have been accused of that act. They have been banned from the campus, and their case has been forwarded to the Putnam County prosecutor's office.