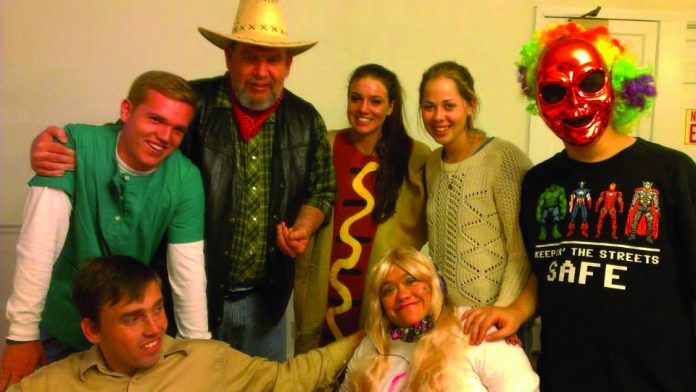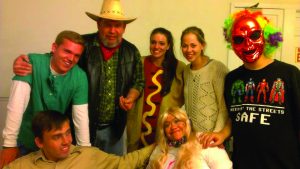 DePauw University is home to a plethora of active clubs and organizations, and the number is continuously growing.
Last week, the DePauw Student Government (DSG) approved five clubs to be added to the school directory: Best Buddies, SoulCore, Circulating Literature Society, The Astronomy Club, and The DePauw Consulting Club.
Starting a new organization on campus is considered by some to be a relatively simple process, and the University urges students to do so if they can't find a current organization to fit their interests.
One of the programs, Best Buddies, is an international organization that fosters friendships between students and adults in the community with intellectual and developmental disabilities (IDD). DePauw's chapter president of Best Buddies is senior Allison Foster.
Foster is passionate about the Best Buddies program, and thinks it is beneficial to both DePauw students and the Greencastle community. She said the feedback she's received from those involved with the program is overwhelmingly positive. "[Buddies] love working with students or attending DePauw events," Foster said, "and many have told me that the time they spend with their buddies is the highlight of their week."
DePauw's chapter of Best Buddies is currently one of the organizations smaller programs, with only 8-10 buddy pairs. However, Foster has made it her goal to expand the club this year. "I am hoping that we can have more interest from students so that we can include more buddies in our program," said Foster.
The organization will also be hosting a cookout at Bowman Park this Thursday at 5:30, and all are invited to attend.
One of the additional clubs approved, SoulCore, is a spiritual meditation club for Christians on DePauw's campus. Membership is open to any student within the DePauw community - so long as he or she is in good standing with the University - but Christianity will be the focus of each session.
During each meeting, the SoulCore president, junior Kathleen Byers, will lead members in prayer and exercise. "I want to make it a place where everyone can take about an hour of their time for one day of the week to completely let go of all of their burdens…" Byers explained, "...and to strengthen their minds and hearts through prayer, while also strengthening their bodies through exercise."
Another new club is the Circulating Literature Society, led by co-chairs, sophomores Natalie Bennett and Maria Mendez. This particular club is for those who have a deep appreciation for reading beyond the classroom. This organization intends to "promote social and intellectual interactions among DePauw students of any major...in a safe and respectful environment," said Bennett.
Members of Circulating Literature Society will read one book per semester and the book will be one members vote on. The club will meet twice a month and meetings will consist of both literary discussions and activities related to the featured book, such as a movie-viewing or a tea party. "We hope the literature society will be a way for students to come together on a social and intellectual level with faculty and other staff members by exploring literature in a setting that takes away the pressure of a classroom setting," said Bennett.
The Astronomy Club, lead by president, junior Thomas Grier, was also approved by DSG last week. After deciding that DePauw needed a club for those interested in the night sky, Grier and vice president, junior Jacob Boudreau, began drawing up plans for the Astronomy Club.
"Our biggest hope for our club is to reach out to all DePauw students who are, and have been, interested in astronomy," Grier said, "We want to give those students a chance to learn about and see the truly awesome world that is above us at night."
Grier explained a typical meeting of the Astronomy Club would take place at McKim Observatory or in DePauw's Nature Park. "We would most likely be using telescopes or binoculars to look at interesting objects," Grier said, "We also would be helping people learn the constellations and important stars so he/she can navigate the night sky."
The final club approved by DSG last week is The DePauw Consulting Club (DCC), lead by junior Natu McCarthy. "DePauw Consulting is a revamped club focused on educating students from a diverse range of disciplines about the consulting industry," McCarthy said. The club will try accomplish this through case studies and hands-on projects during the academic year.
"We are currently working on a project to build a tourist website for Putnam County's Visitors Bureau," McCarthy said. "We are looking forward to working with Ashley Square Cinema and the new Taphouse 24 Brewery."