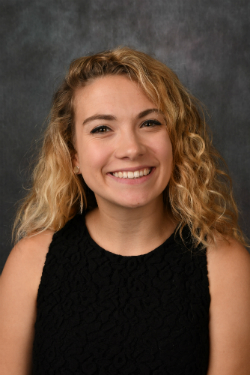 While many DePauw students traveled around the world or trudged through the snow to class this past Winter Term, I sat in a movie theater. Watching over a dozen movies in a month's time, I loved most, cried during some, but only a few stuck with me. One of those is "Three Billboards outside Ebbing, Missouri."
Released in early November 2017, Martin McDonagh's latest Indie drama gained a mainstream audience as it expanded throughout the country and continues to captivate audiences even in February 2018. The film is already treasured by the US/UK film industry, winning Golden Globes, BAFTAs, SAG Awards and has seven nominations heading into the Oscars.
"Three Billboards" depicts Mildred Hayes (Frances McDormand), an unruly mother who calls out the Ebbing, Missouri police for her daughter's (Angela Hayes) unsolved murder case and points the blame at Chief Bill Willoughby (Woody Harrelson). The billboards, painted an alarming red with the words "Raped While Dying," "Still No Arrests?" and "How Come, Chief Willoughby?" cause a riff throughout the small town, especially with Willoughby and the outwardly racist, sexist and homophobic officer Jason Dixon (Sam Rockwell).
The two cops have multiple run-ins with Mildred in attempts to bring down the billboards. But, threatening the billboard advertising agent Red Welby (Caleb Landry Jones) or arresting Mildred's friend and coworker Denise (Amanda Warren) on petty marijuana-possession charges does not stop Mildred from holding the police accountable.
"Three Billboards" is not just a story about a mother seeking justice for her daughter. It's a multilayered, problematic narrative about a slew of broken, unsettling characters grappling with systemic issues of racism, patriarchy and other inequalities that America has yet to completely acknowledge and resolve.
Mildred is an unyielding force to be reckoned with. She is gentle in some moments and extremely intense in others. Willoughby is defined by his crude humor and his genuine empathy towards Mildred and her daughter's case. Dixon's abhorrent language and behavior taint his character for me and many audience members, despite his efforts to right his wrongs.
Despite its just criticism (mainly regarding Dixon's character), I believe "Three Billboards" is brilliantly complicated because of its juxtaposition of good and evil, and hatred and empathy. This tension that resides within all the characters made many audiences uncomfortable.
When Willoughby berates Mildred for drilling a hole in her dentist's thumb, they get into a heated argument. The anger between them immediately vanishes when Willoughby accidentally coughs up blood onto Mildred's face. The two suddenly become empathetic friends, both fearful of Willoughby's condition with pancreatic cancer.
That tension continues throughout the film in many scenes. When Dixon beats Red, throwing him out of a three-story building, the calming melody of Monsters of Folk's "His Master's Voice" plays in the background.
The final scene in "Three Billboards" epitomizes the troublesome feeling audiences experience during the entire film. It frames Mildred and Dixon inside the same car, driving to Idaho to potentially kill a rapist that drove through Ebbing. The coexistence between Mildred and Dixon sitting in peace in the same vehicle elicited chills for me because they both embody hatred and empathy at different moments in the film.
I am still very uncomfortable with all the characters in "Three Billboards," but I believe that is what makes the film worth discussing. It challenges the audience to identify with raw, flawed characters whose relationships pull you through an emotional ringer while making you laugh along the way. Despite the emotional rollercoaster ride, you will be glad you visited Ebbing, Missouri.