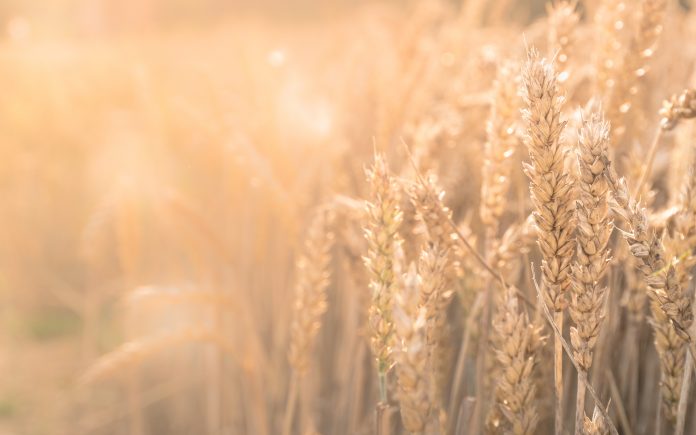 There is a farming crisis in the United States. Farmers are maturing and leaving farms open for the next generation to take the reigns. However, many young people trying to enter the industry are met with challenges that the older generations did not experience.
Whether it be difficulties securing loans, accessing farmland or paying off student loan debt, young aspiring farmers are not able to gain and maintain a sustainable career in farming. Director Graham Meriwether addresses and explores this national issue in his documentary "Farmers for America" (2017).
Meriwether learned about this growing concern while filming his first documentary "American Meat" (2013). "You have farms getting bigger and bigger," Meriwether said. "It's getting hard for young people to get into farming if they aren't introduced to it in a conventional way."
"Farmers for America" premiered at the Future Farmers of America (FFA) convention in Indianapolis last year. It has since toured around the country at various fairgrounds, festivals and theaters, partnering with groups like the National Farmers Union and National Young Farmers.
Farms are changing hands both nationally and locally, specifically in Putnam County. This is why DePauw Film Studies, DePauw's Office of Sustainability and the Greencastle Mayor's Office is bringing "Farmers for America" to Greencastle.
Outside of Greencastle, a significant amount of Putnam County's land is used for farming—corn, soybeans, timber and hogs to name a few.
Greencastle Mayor Bill Dory said Putnam County is experiencing this transition between generations. "As will come out in the film, a lot of our farmers are older," Mayor Dory said. "They are transitioning towards retirement and they are transitioning the family farm to a younger generation."
DePauw Campus Farm manager Malorie Imhoff works with many local farmers in the Greencastle area and understands the anxieties around a shortage of young farmers. "I think it's a career that a lot of people don't see as something viable," Imhoff said. "It's important that, nationwide, we are having this conversation about what farming is, what it looks like and how we can make a living off of it."
While this crisis is a growing concern for those like Imhoff, she said many Putnam county residents are familiar with farming in all capacities. "There is a lot of knowledge about how to grow food in the [Greencastle] area," Imhoff said. "It's not just giant farms dominating the market, there are a lot of people who are growing food in their backyard too."
"Farmers for America" will spotlight all capacities of farming nationwide and Meriwether hopes it will spark conversation within Greencastle and DePauw about the current issues the industry faces.
Mayor Dory not only wanted to support the local Putnam county agricultural community with "Farmers for America," but also expose DePauw students to the agriculture community that surrounds them.
Imhoff agrees with Mayor Dory and said DePauw Sustainability continues to educate the student body about local farming through on-campus programming.
"Everyone needs food, everyone needs access to healthy and safe food that is produced in a safe way," Imhoff said. "It's important to have this conversation about what's going on and how we can support farmers doing this important work."
Like Imhoff, Mayor Dory believes the conversation around farming is imperative for the future of food consumption on a national level. "If all of us want to enjoy the abundance of food in the United States, we need to support our ag[riculture] communities," Mayor Dory said.
"Farmers for America" is screening today, March 21 at 6:30 p.m. at Ashley Square Cinema.
Immediately following the film there will be a Q&A with farmers featured in the film and from Putnam county. All events are open to the public.