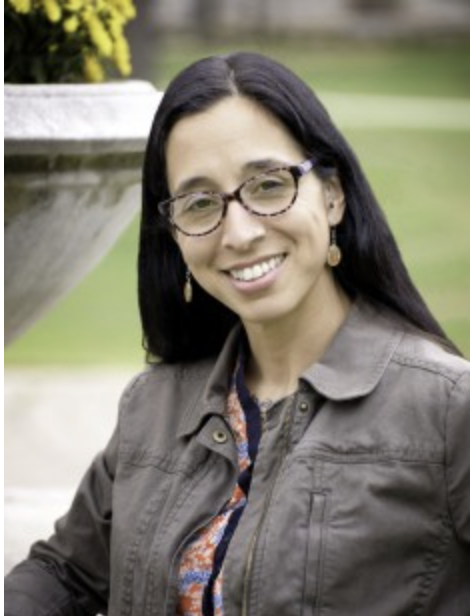 On a Saturday night in January, a worried mother entered the Indiana Recovery Alliance office needing guidance on how to best help her son, a person who uses drugs. "I've got to get stuff for my son," the mother said.
The woman on the other side of the window helping the mother was Sociology Professor Alicia Suarez. Suarez gave her supplies her son may need such as syringes, sterile cotton, and Naloxone, an opioid reversal drug. "We talked her through everything because she doesn't use drugs herself. These are the ones that really touch me," Suarez said, "the parents."
Suarez assists mothers like these along with hundreds of other people as the President of the Board and active volunteer at Indiana Recovery Alliance in Monroe County. According to their website, Indiana Recovery Alliance is a "statewide grassroots organization dedicated to the implementation of harm reduction interventions, public health strategies, drug policy transformation, and justice reform in Indiana and throughout the Midwest." 
Suarez has been with the organization since its start in 2016. In 2015, Scott County, IN had a massive HIV outbreak, prompting then Governor Mike Pence to allow syringe service programs to run, which led to Indiana Recovery Alliance's beginning.
However, Suarez was involved in the field before joining this organization. She got her start after doing her dissertation in graduate school regarding illness experiences with Hepatitis C, with the most common root of transmission for the past several decades being through injection drug use. This led her to her first job involving hepatitis advocacy, sparking her passion for harm reduction.
The syringe service is one of the most popular harm reduction programs at Indiana Recovery Alliance, but Suarez said, "we are bigger than just that." 
The organization also offers Hepatitis C and HIV testing, medical referrals, linkage to care, and much more. "Sometimes people just come and sit on our couch in our office just to have a break," Suarez said, "especially people experiencing homelessness." 
She noted that not all people who come to their office are experiencing homelessness. "We have a girl scout leader, a local farm owner, people from all across the spectrum," Suarez said.
Suarez volunteers for the organization every Saturday night. On a typical shift, she is sitting at a table filled with a variety of supplies that are safe for people who use drugs to use. "Our main goal is to keep people healthy," Suarez said. 
The organization wants their participants to stay HIV and Hepatitis C free and have good vein health. Giving out these supplies and speaking to volunteers such as Suarez aids in that process.
Indiana Recovery Alliance frequently distributes Naloxone, the aforementioned opioid reversal drug. "I ask every person who comes in if they have or need it," Suarez said. "I always give people more than they asked for because you can never have too much."
Through Indiana Recovery Alliance's distribution of the drug into their communities over the last couple of years, they've successfully saved over 5,000 what would have been fatal overdoses according to Suarez. 
The Surgeon General of the United States, Jerome Adams, suggests that all Americans carry Naloxone with overdose being one of the leading causes of death. 
With drugs such as Xanax starting to be laced with fentanyl, having access to Naloxone can be lifesaving, especially on college campuses. "I offered to do a training for all the presidents of the fraternities so that someone in their fraternity was trained to have Naloxone on hand," Suarez said. "DePauw Police have it, but as we both know, some people don't want to call the police, especially when drugs are involved." The training for fraternity presidents never ended up happening due to COVID-19, but Suarez said she would still like to do it once things get more normal. 
At DePauw, Suarez teaches a first-year seminar about HIV/AIDS and a medical sociology class where she is able to connect her course material to her work in harm reduction. 
Junior Jenna Purichia, who has taken several sociology courses with Suarez, said her discussions about her volunteer work in class has aided her learning. "She uses her experiences outside of the classroom and applies it to the current topic the class is discussing," Purichia said. "It demonstrates how passionate she is about the courses she teaches and these specific societal issues."
However, Suarez says she mostly talks to her students about her work outside of class. "It's just something I'm passionate about," Suarez said, "so if anyone asks me about it, I'll talk their ear off because it's not really well known."
Because programs like these aren't very well known, there are misconceptions that Suarez has heard. Many people believe syringe service programs are enabling people who use drugs or that it will lead to needles being all over the place despite what data and research show. According to Suarez, there have been no known cases of anyone getting HIV or Hepatitis C from an improperly disposed community syringe. "People hate people who use drugs, they call them junkies, they think they're worthless. Not a lot of love," Suarez said. 
Suarez's dedication to harm reduction has caused her to see some of the devastating things that can occur with drug misuse. "It's always emotional when someone comes in and they say 'we lost our friend the other day' or 'my boyfriend died last week, he overdosed.'" Suarez said. 
However, she also gets to witness how the organization has made a positive impact when people come in saying they've slowed down, gotten a job, or gotten their kids back.
Indiana Recovery Alliance aims to create a non-judgmental space for people who use drugs to feel supported. One of their mantras is "any positive change," Suarez said. "If people say, 'I just want to stop injecting 10 times a day', you know, any positive change." She said she and the other volunteers make a point to tell people who come in that they're here to help and that they believe in them.
Suarez is always open to talking to anyone about the organization and how to get involved. One way DePauw students can be of service is through volunteering to make Naloxone kits. Visit the Indiana Recovery Alliance website to learn more or reach out to Professor Suarez over email if interested in volunteering.