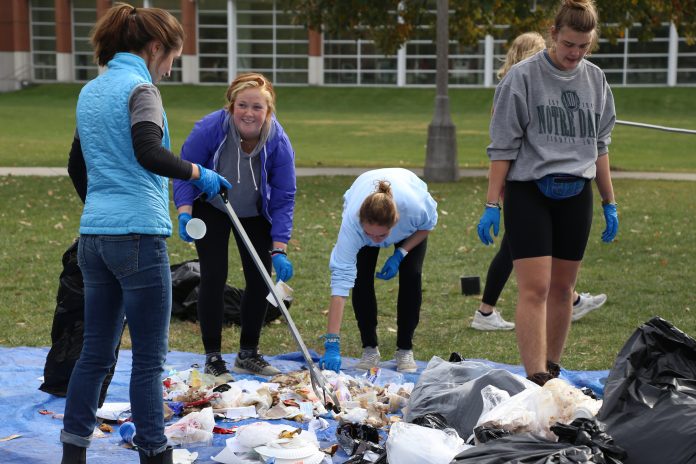 DePauw's Sustainability Leadership Program (SLP) was awarded one of Bon Appétit Management Company's $1,000 Student Activist Grants.
SLP plans to use the grant to "purchase infrastructure for large-scale composting, including multiple compost bins, large heavy-duty tarps, red wiggler worms, shovels and pitchforks and signage for the compost piles/windrows, to be located at the campus farm," according to a press release.
Bon Appetit awarded the grants to 10 "student groups with compelling projects to improve food system sustainability."
On its Instagram, @depauwsustainability, SLP said that the grant would specifically help "eliminate food waste at DePauw, implementing scraps from Greek houses as well as coffee grounds from campus cafes."
Seth Brawner, the student director of the Ullem Campus Farm, said, "It's really not too much work from the cooks' point of views. It's just separating some of the scraps instead of just throwing it away, and just putting it into a separate bin."
Funds will be distributed in November, and Brawner said SLP plans to buy supplies and implement their plans within this academic year.