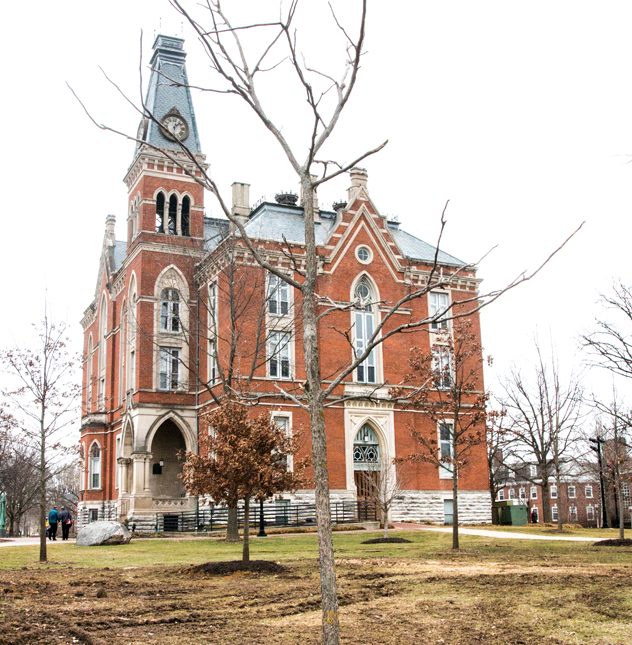 DePauw has recently been climbing the ranks against other colleges, according to both U.S. World and News and Forbes. The university is currently tied with six other academic institutions for #46 on the U.S. World and News "National Liberal Arts Colleges" list and has been placed at #21 on Forbes' "25 Top Colleges in the Midwest" list.
U.S. World and News detailed their method for ranking schools on their lists in a recent article on their website. Their methodology now focuses more on, "outcome measures like graduation rates, retention rates and social mobility indicators," while also publishing additional rankings such as, "Top Performers on Social Mobility and Academic Programs to Look For."
The various rankings that U.S. World and News use all serve one purpose: to help students who are researching higher education institutions find the necessary data to educate them in their decision. The article references this goal by saying, "U.S. News publishes data to help students pick the best school for them."
University President Mark McCoy said, "We're not crazy about these rankings because we aren't sure that they're accurate, but parents and students are obsessed with it."
Regarding the "25 Top Colleges in the Midwest," list from Forbes, there are many factors that seemed to be influential in which colleges made the list. Variables such as affordability, research programs, traditions and notable alumni were discussed in the introduction provided before the full list of the ranked academic institutions.
Among these new rankings are also a move up to #44 for "Best Value School" and tied for #60 for "Best Undergraduate Teaching" on two U.S. World and News lists.
McCoy said that climbing ten spots in the "National Liberal Arts Colleges" ranking was due to, "DePauw faculty and staff and their commitment to the success of each and every student."