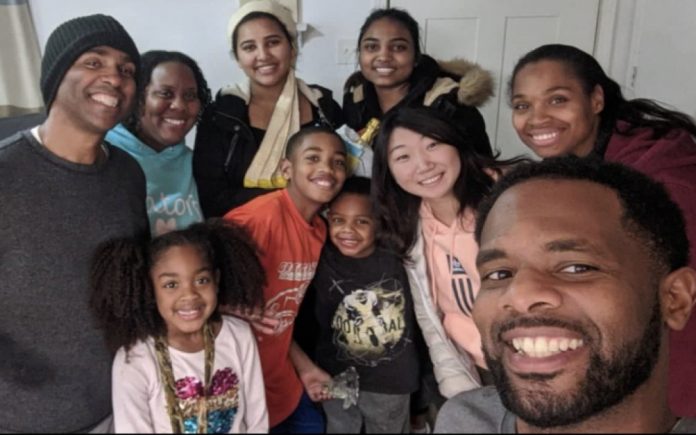 The Hoosier Hospitality program, organized by International Student Affairs (ISA), connects international students with host families in Greencastle to promote cross-cultural exchange. This annual program pairs international students with families residing in Greencastle or surrounding areas in Indiana. Most of the applicants are first-year students because this program is meant to help with their cultural adjustment and building a supportive network in the new environment. Although the program only lasts during one academic year, the actual time commitment depends mostly on the relationship of the host families with international students.
Miho Kato '26 said, "I'm glad to join this program. Although I didn't experience American culture with them, I hope we will experience it later. Besides, my Japanese friend is also in the same host family as me, so it becomes easier to exchange our culture for my host family. Not only sharing culture, but also talking about DePauw life is one of the things I love to do with my host family group."
On Oct. 4, ISA hosted an initial meeting for international students with their matched host families in the Wallace-Steward Commons room in Hoover Hall, where they had their first conversations to learn more about each other. As they introduced themselves and exchanged personal stories, they also planned for their next meetings that were suitable for both students and host families.
While the program is a fantastic opportunity for local families to foster intercultural awareness, international students also get a deeper understanding and experience of American culture and food. Some host families would invite students to come to their houses for dinner or visit attractions such as the Newfields art museum in Indianapolis. The meetings, however, greatly depend on the preference of the host families and students; some families may meet more often than others, while some families meet during a long break.
First-year Anna Tran also had a positive experience through this program. "I really appreciate the meaningness of this program, it not only helps me adapt with the American culture, but also develop my relationship," Tran said.
Tracy Bui '26 excitedly shared a story about her meeting with her host family on Oct. 29 when the host family invited her and several friends to come over to their house for a bonfire. "This is the first time that I have eaten barbecue and made a campfire with marshmallows, it was so exciting. My host family is very caring and nice, they also invite me to come over during Thanksgiving," Bui said. "I am so excited to know more about American culture and holidays, especially Thanksgiving because my country doesn't have this holiday."
With the diversity of the international students, they also exchange their culture with their host families, further fostering the cultural connection from all over the world.