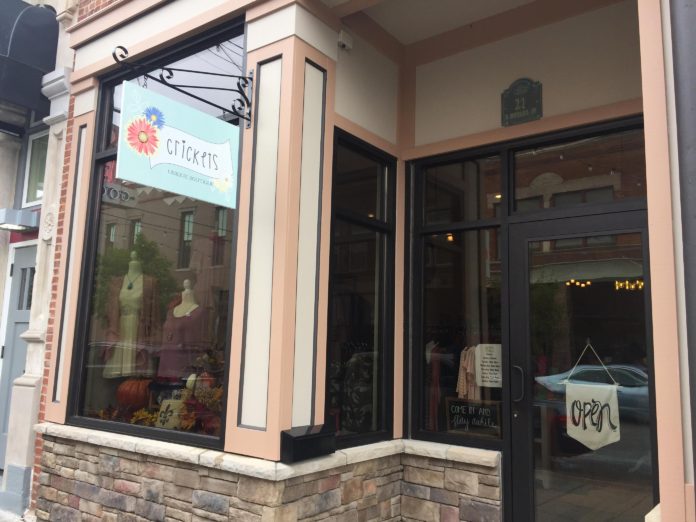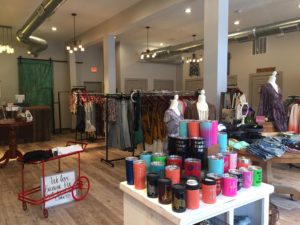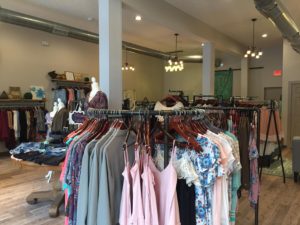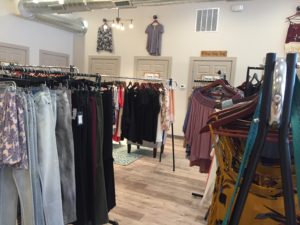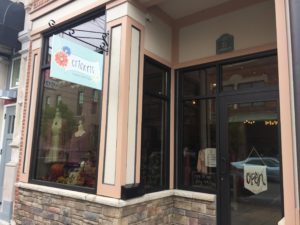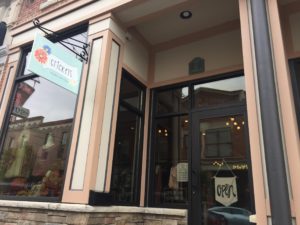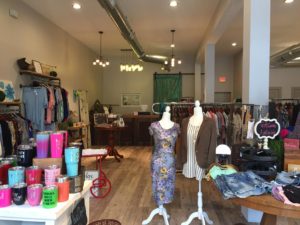 The bright, sprawling layout of Cricket's Unique Boutique's new Indiana Street location winks its lights and window displays at downtown Greencastle traffic, inviting customers old and new to come in and take a look.
The boutique, which has resided in Greencastle for over two years, moved its location from Vine Street to Indiana Street this June. "We loved our little place," said owner Lauren Smoot. "We put a lot of blood, sweat, and tears into that little place over there. We just outgrew it, so we needed some more space."
At its new spot on Indiana Street, Cricket's sits among Starbucks, Scoops Ice Cream Parlor, and Completely Nuts and Candy Company. The new location has spurred a dramatic increase in customer traffic, and many first-time customers wander in to browse with a Starbucks cup in hand. "Especially since we've moved, the people that come are ones that we don't know, that we haven't seen before," Smoot said.
This includes DePauw students coming to visit with their parents. Sophomore Robin Hutton, though not a first-time visitor, was excited by the more convenient location. "I thought it was super cute," she said. "I like the location better because it's by the bookstore and Starbucks."
The heightened traffic at the new storefront has also led to a significant increase in sales. "My husband and I joke that we can't believe that 1000 yards in a town of our size makes that big of a deal," said Smoot. On Vine Street, Smoot was able to manage much of the store alone, but with the rise in sales, she struggles to keep up with the store's growth.
"It's hard," Smoot said. "It's hard to have a business in Greencastle. It's hard to have one anywhere, but it's really hard to have one here."
Business in downtown Greencastle stores slows down significantly during the summer months, and business owners struggle to keep customers coming once students leave campus and residents jet off on summer vacation.
In the two years since Cricket's opening, Smoot had to work through a few slow patches, especially at the less prominent Vine Street location. "In the beginning, I just felt like we weren't hitting our stride," Smoot said. "It took a while for me to feel like the store had established itself, because I felt like we were never going to get there."
Smoot expressed excitement and optimism about all of the new stores popping up along Indiana Street and along Greencastle's downtown strip. "I hope it lasts," she said. "I hope it encourages people to invest in their downtown."
Along with other store owners on Main Street, Smoot is in the spirit of bringing downtown Greencastle back to life. "I was born and raised here, so I can remember when there was a lot of stuff happening in Greencastle," she said. Many restaurants have been opening in recent years, but not many retail vendors. "I kind of just decided we needed one," Smoot said.
When it comes to the future of Cricket's and the city of Greencastle, Smoot is optimistic. "There's always something on the horizon," she said. "I guess that's something to be grateful for, that there's always something to look forward to."