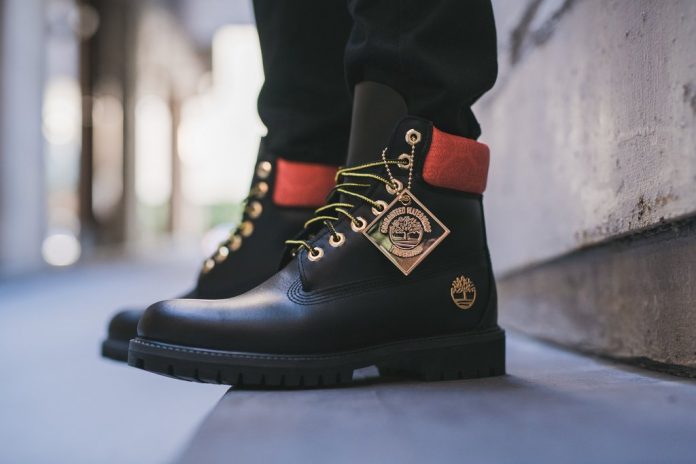 It's that time of the year when the weather is weird because it's super cold but some days it's not so cold that you feel like there are icicles forming in your nostrils. With that said, I think that when winter time comes around, and there's snow everywhere, and it's all icy, people focus more on the function than form of their footwear- which is fine! Who cares what your shoes look like, as long as they get you from point A to point B and keep your toes from freezing and keep you from busting your butt (I can't curse) on ice (@DePauw, where was that salt at though?). But, stay with me here, what if you did care about what your shoes looked like in the winter?
I, for one, am one who needs complete cohesion in my outfit. If you are like me, continue reading. If you're not, I hope you slip on ice and crack your phone screen beyond repair. To the people who do care about their winter footwear and might not know how to go about being fashionable: Timberland boots. I'm not talking about those odd shaped, frilly, chukka boot ones. I mean if you like those, by all means, get what you like. It's your money. I'm talking about the 6 inch, work boot ones that make you feel like you're in a Wu-Tang music video. You know, the ones that you shovel snow in, but could also use as a weapon in a street fight? But in all seriousness, you should consider Timberland boots if you're looking for fashionable everyday footwear. Not only do they keep your feet and toes warm with a padded collar and thick, premium leather uppers, but they look cool and they can go with a variety of styles. They're not even just for winter either. There are some nice fall and even spring outfits that can go with Timbs. For my people that have a more conservative style, go ahead and hide them under your bootcut jeans. For my hipster types, a simple or complex cuff can give you that artsy look that Dr. Martens give but with actual warmth. There's even a plus for my short guys since Timberland boots give you a little bit of height. But when you take them off and your girl is taller, I don't know what to tell you.
WARNING! Timberland boots come in an assortment of colors. Some are special editions that come in red and blue, but those are pricey, so unless you're a Timberland fanatic, stay to the basic black, wheat, or rust colorways. I said WARNING at first because EVERYONE THINKS THEY LOOK GOOD IN THE WHEAT COLORED TIMBS. THEY DON'T. I've got to be honest. I've seen some people walking around campus who look like they get dressed in the dark and their wheat color timbs just look terrible. The black timbs are a safe bet if you're not sure what to get. Timberlands can be found online or in store with the six inch premium boots going for $190. Available in various colorways, the six inch premium boots are heavy and might as well be bulletproof. So, if you're not looking to spend $200 on boots and you're not into crime fighting, I would look into the lighter, but equally warm Timbs that go for $140.