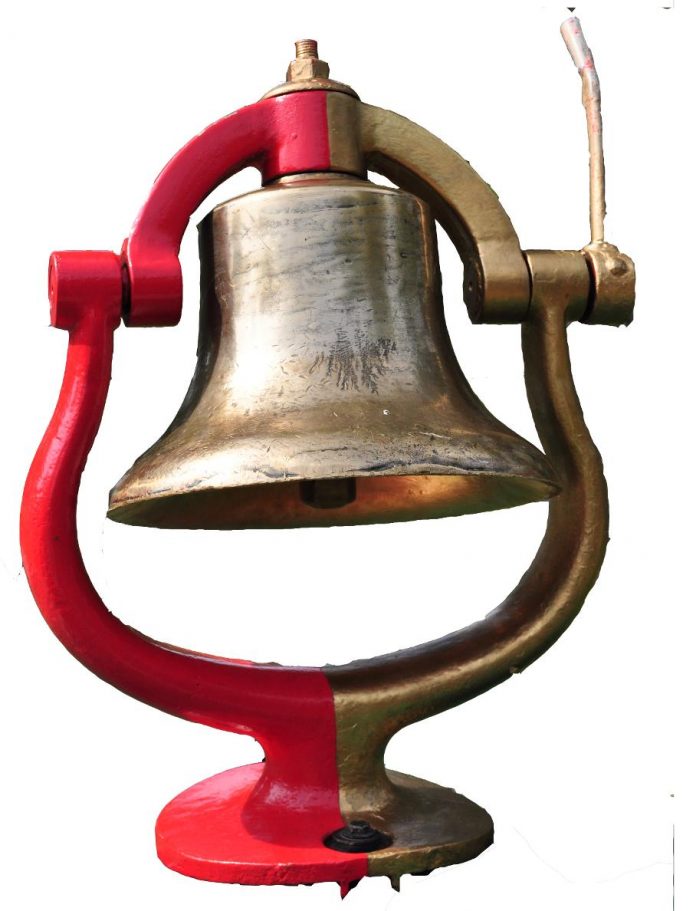 Many schools have noteworthy days or weekends where their alumni can come back, unwind, and relish in the "best years of their lives." For some DePauw alumni that time is Old Gold weekend, and for others, Little Five is their poison. But the biggest and most celebrated event of the school year for most every student, current and former alike, is the Monon Bell.
The 125 year old rivalry against Wabash University will happen this Saturday, Nov. 11. Once voted "Indiana's Best Rivalry" by ESPN fans, it is still regarded as one of the biggest college rivalries in Indiana.
Former Student Body President, Claire Halfield '17, intends to view the game from across the country. Halfield currently works at Phi Beta Kappa, a non-for profit academic honors society, the oldest in the country, in Washington D.C..
Halfield plans on heading back to Finn McCool's for one of the D.C. watch parties. The bar has hosted Monon fans in previous years and has decided to continue. "There were probably 50 or 100 alumni on this 2-floor bar it's really fun because it's a private event," Haffield said. "And you get to meet people of all different ages and also people you knew in college, but that you haven't seen in a while."
Other alumni that have the opportunity to come watch the game often feel nostalgic. All of those emotions that have been kept dormant for too long unravel for times like Monon.
Brock Turner '17 plans on making headway toward Crawfordsville on Saturday. Turner currently works in Bloomington, Indiana at Indiana Public Broadcasting as a Rural Affairs Reporter traveling and reporting all around Indiana.
"I'm heading up on Saturday to catch up with some friends," Turner said in an interview. "I know a lot of people from my class and that graduated last year are going, so I think it'll be a fun weekend."
The most vivid memory Turner has of Monon is also of his senior year when DePauw took the bell back. "It's one of those times where alumni can come back and it not be weird," he says. "I think that's the cool part about it because it feels like I've never left."
The moment he said he will always remember was right after the game was finished. "The best memory would have to be rushing onto Wabash field after Matt and Andy Hunt scored that last touchdown," Turner states.
On Facebook, various alumni also responded with their plans for the weekend. Tracy Snow Roudebush wrote that she will host the Kansas City watch party with her husband, Tim. And that, "Any local alumni are welcome to join us (Wabash too)!"
Past or present, the DePauw community is something to be proud of and events like the Monon Bell bring everyone to get behind a common goal: bringing the bell back home.