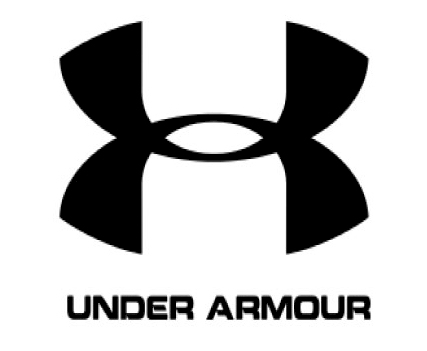 As the fall sports season is well underway, many of the teams have just finished adjusting to the recent sponsorship change over the summer.
Stevie Baker-Watson and the Athletic Department made the decision to make DePauw an official Under Armour school. Baker-Watson said that after she and her staff recognized half of the teams wear Nike, and the other wear Under Armour, it was time to make a choice that could benefit the entire school.
As the contract with the local distributor, BSN Sports, came to an end, Baker-Watson found that they weren't having issues with Under Armour. "Those teams that had been using Nike for the uniforms had experienced challenges with delivery from Nike, and those that were using [Under Armour] did not have those same challenges," Bake-Watson said.
The entire athletic program is reaping immediate benefits from this change, too. This will give many of the DePauw's athletic programs larger spending budgets, and perhaps allow more money to be spread elsewhere in the DePauw community.
"From a financial standpoint, we will be able to provide budget relief to our operating budget over the next five years," Baker-Watson said. The upside of becoming an Under Armour school has also been a positive transition for the men's soccer team, according to Head Coach Brad Hauter. He mentioned that he likes the apparel, and thinks it was the right choice for the school. They also received a lot of gear due to the switch, which his team and program enjoyed. "We have everything in now from uniforms to parkas, and bags to our training gear," Hauter said.
One program who is having a rough transition is cross country, both the men and women. Although Under Armour is great for apparel, it's been a challenge to get a deal on shoes they can run in every day "For us the most important issue is the training shoes," Head Coach Kori Stoffregen said, since none of the runners run in Under Armour shoes.
However, he continued by saying that they've been allowed to use any brand they desire, and have also been given a coupon on shoes that his athletes can use for buying racing or training shoes.
Both Stevie Baker-Watson and Coach Stoffregen also mentioned the aesthetic appeal to having just one brand for every sport. "All teams will have a cohesive look under a single brand," Baker-Watson said. This will make it easier for teams to order apparel, creating a team-like feel. It will be interesting to the how the adoption of Under Armour as the school-wide brand will affect the experience for players and fans alike, whether you're a fan of softball, lacrosse, swimming or any other sport.
Although it has been a big change, many of the kinks and hiccups seem to be out of the way, and DePauw athletics will go back to business as the fall season is just about halfway done.