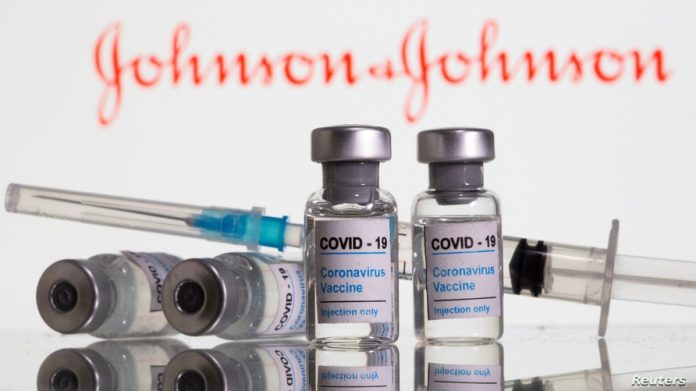 After the Centers for Disease Control and Prevention (C.D.C.) and Indiana Department of Health announced on the morning of Tuesday, April 13 to pause usage of the Johnson & Johnson vaccine, a mass email was sent out by DePauw University stating that they are working to provide alternative vaccination plans in order to still provide a clinic on campus.
The second mass vaccine clinic was scheduled to be on Monday, April 19 and to distribute the Johnson & Johnson vaccine, just as the first clinic, which occurred Friday, April 2, had. Over 1800 people, including DePauw students and faculty, as well as members of the local community, received the Johnson & Johnson vaccine during the first mass clinic.
The immediate pause on distributing the Johnson & Johnson vaccine was announced on Tuesday, April 13 due to six recipients in the United States reported to have developed a rare blood-clot disorder within two weeks of their vaccination.
These six recipients were all women between the ages of 18 and 48. One of these women was reported dead and another is reported to be hospitalized in critical condition.
Nearly seven million people in the United States have received the Johnson & Johnson vaccination and nearly nine million doses have been shipped out to the states.
"Right now, these adverse events appear to be extremely rare," Dr. Anne Schauchat, principal deputy director of the C.D.C., said.
According to an email sent out by DePauw's COVID-19 task force, it is unclear if the second mass vaccine clinic will be rescheduled or what alternative plans they are thinking about putting in place. Students, faculty and the local community will be provided with this information as soon as it is available.
Other vaccine options are available in Greencastle as DePauw University awaits further information. The Putnam County Health Department, which is located at the Putnam County Hospital, is providing the Moderna vaccine. Additionally, the Putnam County Hospital clinic, which is located at the Putnam County Fairgrounds, is providing the Pfizer vaccine. Appointments for these vaccinations can be made here. Remote students who are looking for vaccine options in other states could go here for more information.
Those who have taken the Johnson & Johnson vaccine are encouraged to monitor their symptoms during the two weeks after the date they received their vaccine.