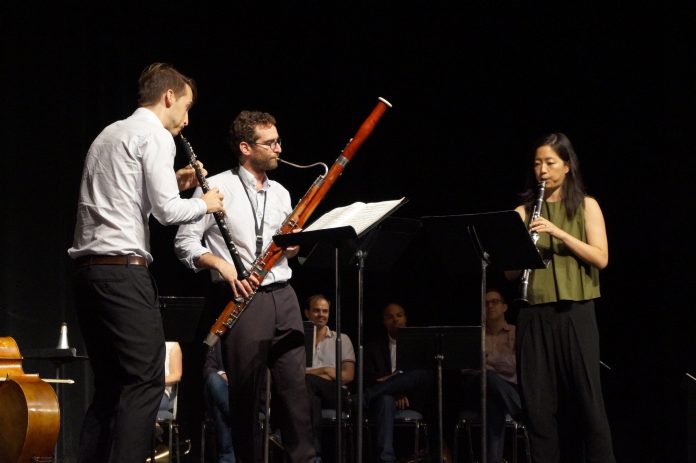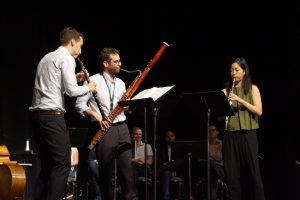 The 21st-century musician is of a rare breed, and the DePauw School of Music's 21CM initiative has made it a priority to celebrate them.
The brainchild of current DePauw President Mark McCoy, Judson Green (of the Green Center for the Performing Arts), and renowned musician Yo-Yo Ma, 21CM is a music magazine and entrepreneurship platform with a focus on the next generation of musicians.
This past weekend, the initiative was taken a step further with the first annual 21CMPosium: a music symposium held at DePauw's Green Center for the Performing Arts.
Founded in 2015, 21CM has taken great strides to create a community where amateur and professional musicians alike can cultivate the skills they need to thrive in a modern musical landscape.
The 21CMPosium featured a number of revolutionary music groups and workshops led by game-changers in the music community. There were 313 people in attendance – twice as many as planned – on DePauw's campus to join the conversation, including some of the most respected names in the music industry. Thirty-two states were represented at the event, and many countries as well, including France, India, Egypt and Greece.
Notable attendees included the Kronos Quartet, Decoda, New Amsterdam Records' Judd Greenstein, and reputable journalist Greg Sandow. Sandow took to his blog last week to promote the 21CMPosium, calling it a "path-breaking music curriculum."
He also expressed his excitement for the event, writing "…this is the first time I've had an audience of changemakers. An audience of people as excited by change as I am. And who are making change in whatever they do..."
Director of 21CM, Mark Rabideau, concurs with Sandow in that, this past weekend, DePauw hosted something far from ordinary. "DePauw is inarguably leading an international conversation about the future of music," Rabideau said, "[The 21CMPosium] has helped people reimagine how to move forward: not only young musicians, but also those who have been in the game for a while."
Rabideau explains that the event brought together remarkable artists, thinkers, and educators from around the world to prepare young musicians for what's to come. This focus on connecting like-minded artists and leaders was spotlighted during the closing performance of the symposium, where DePauw School of Music students were able to join the professional musicians on stage.
"It was a snapshot of what this is all about," said Rabideau., "World renowned musicians standing side by side with students…it was the greatest moment of the weekend."