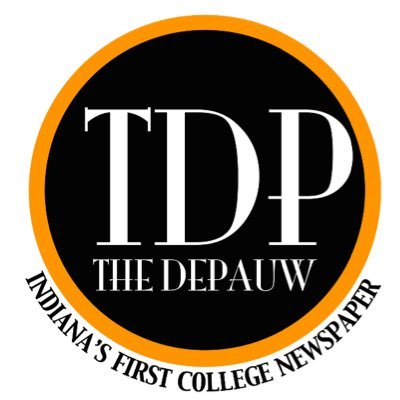 Story by Quinn Roddy
Yesterday afternoon, the DePauw Women's Softball team's historic season ended after a loss to Trine University in the NCAA Regional hosted by DePauw.
The 16th-ranked Tigers fell to the 19th-ranked Thunder by a score of
1-0 and couldn't generate any offense, despite DePauw's first-year pitcher Cami Henry only allowing one run on two hits.
Unfortunately for the Tigers, one of the two hits was a solo home run by
Trine's third baseman Lainey McCue. It was a team-leading tenth home run of
the year for McCue, who ranks top five in Home Runs, RBIs and Batting
Average in the Michigan Intercollegiate Athletic Association. McCue also took
home the tournament's Most Outstanding Player Award.
Trine's victory makes them Regional Champions for the fourth time in
program history. They hold a record of 33-6 entering the Super Regional. They now face SUNY Geneseo later this week in a best of three series to determine the Super Regional Championship.
Despite the loss, the Tigers finished with an impressive record of 33-14. Earlier in the year, the Tigers captured the 2019 North Coast Athletic Conference softball tournament championship for the third straight year. This was the programs fifth conference championship in its history. In conference, the Tigers went 16-0, which is the first
undefeated softball season in NCAC history.
In addition to team accomplishments, individual players on the roster were also recognized for their success this season. DePauw senior catcher Sidney Holler was named NCAC Player of the Year and Henry was named pitcher of the year. Three other Tiger
athletes (Alyssa Nowak, Kaylyn Linder and Cami Henry) were named to the
All-Regional Tournament team.
Despite the loss, the Tigers had an impressive year and will think of this
season in a positive light.
"Today was disappointing, but I'm proud of the season we had as a team,"
said freshman outfielder Jade Mejia Wick. "I wish we could've gotten the job
done, but the things I'm going to miss most about this season are the seniors
and the amount of fun we had as a team."