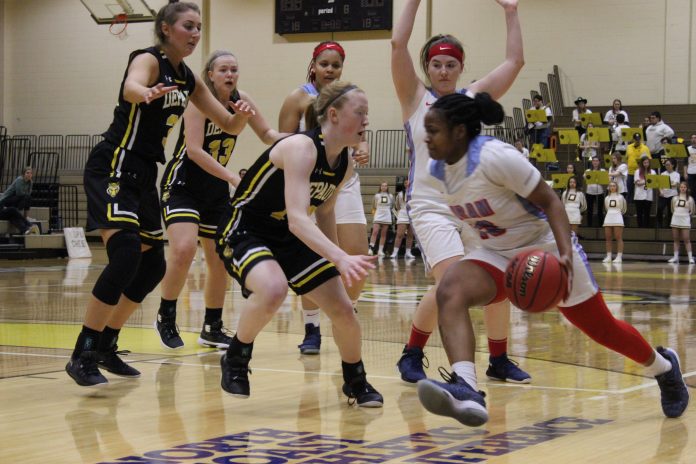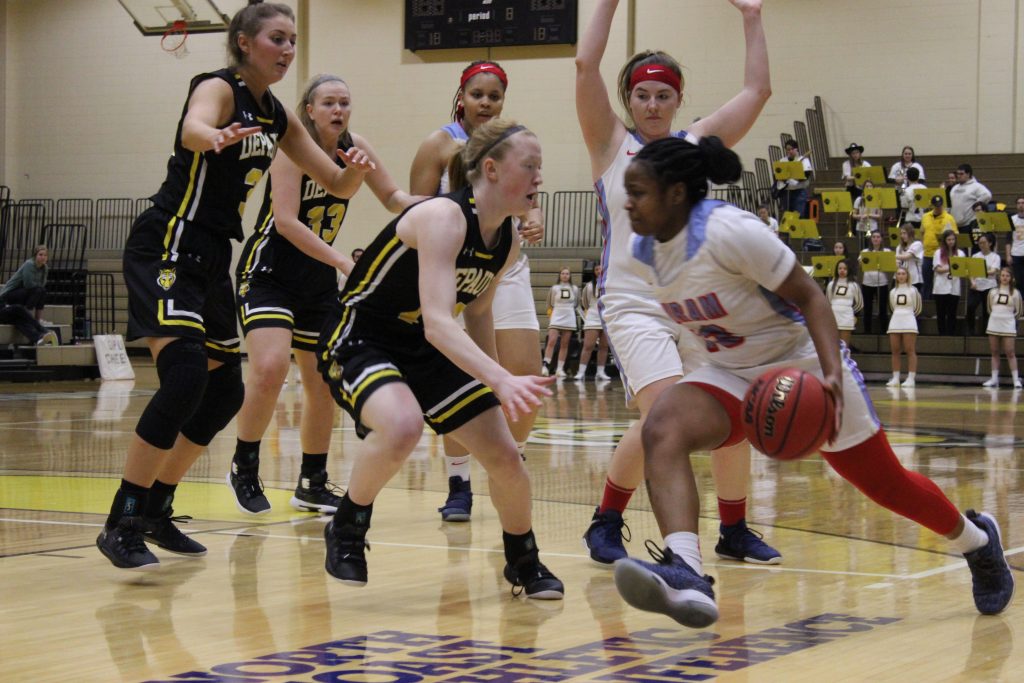 The 20th-ranked DePauw Women's Basketball team began a home stretch this weekend after several away games. They team defeated Allegheny College and Hiram College to remain first in the North Coast Athletic Conference (NCAC).
On Friday, the woman beat Alleghany 93-56. The Tigers got an early start in the game by ending the first quarter with a 27-10 lead and led by as much as 20 points throughout the whole game. Going into halftime, DePauw had a 16 point advantage over Alleghany. In the fourth quarter, DePauw scored 22 points, while holding Allegheny to only four points.
Senior Maya Howard led the way with a game-high seven assists to help five Tigers score double-digits. Sydney Koop led those scorers with 15 points and first-year Mya Shannon scored 13 points for the tigers. The DePauw tigers had a 56.1 shooting percentage throughout the game.
On Saturday, DePauw defeated Hiram by a score of 69-52. Hiram took the lead early on into the game with a score of 9-4, but the Tigers quickly battled back and led 32-25 at intermission.
First-year Maeve Summerville scored five consecutive points going into the fourth quarter to put the tigers ahead by twelve. First-year Campbell Montgomery had a career high of nine rebounds throughout the fourth quarter to help the tigers to their second win in a row.
Shannon said that there is a bigger sense of urgency with the end of the season approaching.
"We will definitely be getting back to work in practice this week," she said.
She added that there is a sense of optimism amongst the team about the goals they are able to reach.
"Everyone is excited about what this team is capable of achieving and that is going to keep pushing us to be the best we can be," Shannons said.
The Tigers improved their record to 18-4 and 11-1 in the NCAC. The team returns to the court on Saturday when they play at Ohio Wesleyan University.