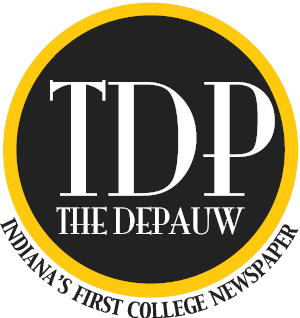 The DePauw women's basketball team split their two games in the Midwest Challenge over the weekend falling to 4-1 on the season.
The Tigers lost 48-60 to Washington University in St. Louis on Saturday and defeated Illinois College, 72-55, on Sunday.
DePauw was defeated by ninth-ranked WashU, as the Bears were able to pull away in the fourth quarter. The Tigers were only down two points, 39-37, going into the fourth quarter, but WashU went on a 10-4 run to put the score at 51-41 with six minutes to go. Following a three pointer from first-year Sydney Kopp, the Tigers would pull to within seven, but the Bears were able to finish out the game and win by 12.
Senior Claire Ryan led the Tigers with 13 points on 4-of-9 from the field, and also grabbed eight rebounds. Kopp added 12 points while sophomore Maya Howard had 10. Rachael Sondag led the Bears with 16 points.
"In order to beat a team that is so methodical like WashU, you have to put four quarters together and we didn't do that," said senior Taylor Howard. "Our offense was especially stagnant in the fourth and our defense struggled."
Following the loss to WashU, DePauw came out strong against Illinois College in the third-place game of the Midwest Challenge, and won by 17 points. The Tigers got off to a quick start, and were up 21-9 by the end of the first quarter. They built on their lead in the second quarter as well, going into halftime up 41-25.
DePauw was able to keep the pace in the second half, and overall had a dominate performance, trailing just once through the entire game. Maya Howard and senior Claire Ryan both had season-highs in points, scoring 20 and 16 points, respectively.
Taylor Howard added eight points and nine rebounds, while Kopp had a team-high with four assists. The Tigers shot 45.1 percent from the field and held Illinois College to only 30.4 percent shooting. DePauw also shot well from the free throw line, making 20-of-25 free throws.
Maya Howard, the team's current leading scorer, was glad that the team was able to get back to their winning ways.
"With the loss against WashU, we knew that in order to beat Illinois College, we had to execute both offensively and defensively, and that's what we did," Howard said. "We shared the ball well and got some good open looks. That's what kept us going on the defensive end."
The Tigers will play their first conference game of the season this Friday, Dec. 2, at Hiram College.