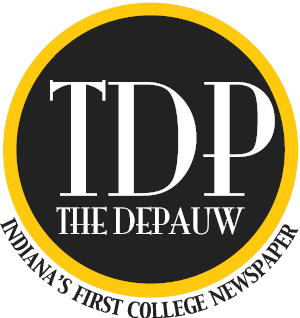 Lead by senior Angela Newlon, the DePauw University's women's swim team finished second after a three-day invitational in Chicago, Ill.
The Tigers scored 519 points and finished second behind the host, University of Chicago, which totaled 925.5.
"Normally we have our mid-season meet at Kenyon two weeks later from this meet," said Newlon. "But we were top dogs in this competition and we gained a lot of confidence after placing second."
On the first day of competition, DePauw totaled 93 points and finished fourth after competing in the 200-yard free relay and Newlon's pool record 1,650-yard freestyle.
Newlon completed the race in 16:52:33 and set a University of Chicago pool record, while establishing an NCAA "B" cut and likely qualifying for nationals. Earning a "B" cut times puts a swimmer in contention for a spot at the national championship. The relay team of first-year Olivia Neff, senior Ellen Riehle, senior Kirsten Olson and sophomore Mary Woods was fourth.
DePauw wrapped up the second day of competition in second place with 315 points. Newlon broke another pool record and another NCAA "B" cut after winning the 500-yard freestyle in 4:51:88.
Woods finished fourth in the 200-yard individual medley after racing in 2:11:31 with senior Annie Graves finishing eighth in the same race with 2:13:98.
"I think we're in a great place right now," Woods said. "We are all definitely looking forward to winter training and are even more excited for conference now because of the promising results from midseason."
As the competition wrapped up, DePauw scored 519 points. First-year Shelby Whitt opened that day's finals with a fourth place individual medley in 4:37:76, while Woods was the top DePauw finisher in the 200-yard breaststroke finishing third in 2:27:99.
DePauw's 400-yard free relay of first-year Allison Lund, Neff, Olson and Newlon was second in 3:33.06.
On the men's side, the Tigers hold a record of 2-2 headed into the Total Performance Sports Camps Invitational at Kenyon College this weekend. Behind the conference and national championship, the Total Performance Invitational, is the most important race for the Tigers. As a midseason meet, the event proves to be a good benchmark for the team's performance and is the meet when swimmers attempt to earn a "B" cut time.
"This meet, along with conference and nationals, for those that make it, are the only meets we do this special taper and shave thing, so there's definitely a lot of anticipation for success going into it," said senior captain Brandon Sholtis. "hopefully coming out of the meet with a good handful of national cuts."
DePauw men's swimming heads to Gambier, Ohio on Dec. 1 to compete in the Total Performance Invitational.