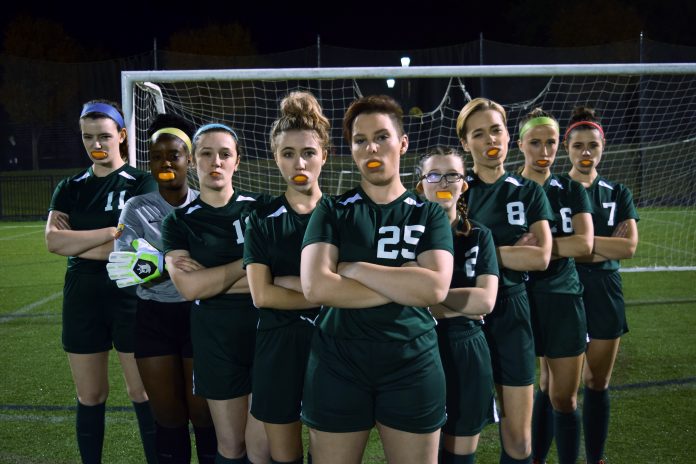 The set is simple, merely a floor of astroturf. The costumes barely change, and the cast is small. Only ten actresses ever cross the stage during the ninety minutes.
DePauw Theater is currently showing their newest production: "The Wolves," a contemporary play written by Sarah DeLappe and directed here by Gigi Jennewein.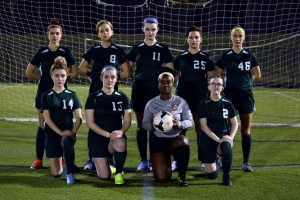 "The Wolves" snapshots the lives of a high school women's soccer team through their indoor season. The simplicity of the play isn't boring; instead, it showcases the dialogue between the players, and the audience is sucked into the character's world of teenage, suburban angst.
Just as there is no star on a good soccer team, there is no lead of the show. In fact, there's no dominant dialogue throughout the play, instead the conversation ebbs and flows within the group, covering topics from Cambodia to periods to gossip between the players.
The girls tackle their own futures, the lives of the other players, and their prospects in front of a college scout, all at once. In the Director's Note, Jennewein writes, "This play is not about female soccer players … it is about being allowed to be boldly whole."
"The Wolves" is showing in Greene Center for the Performing Arts. Tickets are $5 online or at the door.
Friday, Nov. 22, 7:30 PM

Saturday, Nov. 23, 7:30 PM

Sunday, Nov. 24, 1:00 PM