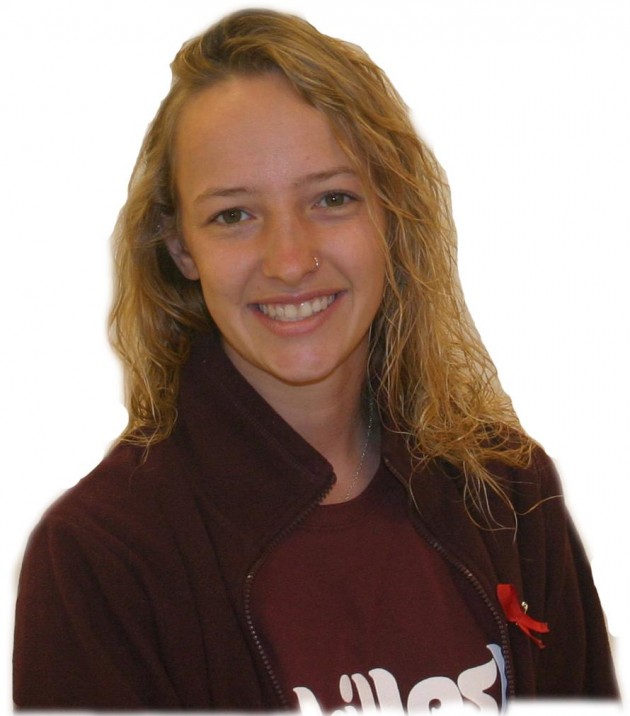 You might say I function best as a cog. I like my routines, and I appreciate the mundane. But I also love life that sneaks up on you. Those moments of spontaneous adventure are what I think of when I imagine my life at its best.
Last Thursday, my plan for fall break was to go home, catch up on sleep and do my best to get ahead on reading. By the end of dinner, that plan was shattered. Before I knew it, I was in a car headed for Washington D.C. with my friend Alli, ready to take on a final fall break.
Sandwiched between two cross-country drives full of tunes and foliage we had the best D.C. could possibly offer: the Hirschhorn Museum of modern art, delicious Indian food and, of course, a temporary distraction from essays, graduation and job hunts.
As if the universe had scheduled itself with us in mind, the last Saturday of fall break coincided with a performance of the Maryland Symphony Orchestra with guest artist Nick Kendall, one of two violinists in the string trio Time for Three. Kendall along with Zach DePue, also on violin, and Ranaan Meyer on double bass bring together a mix of jazz-style improv and bluegrass influences for a sound that defies genre as much as their technical skill defies belief. As alumni of the Curtis Institute for Music, their ability to play, improvise and compose shouldn't be surprising.
After a fortuitous lightning strike and power failure in Philadelphia's Mann Center for the Performing Arts in 2003, Time for Three is going places. Between performing at the Indianapolis Symphony Orchestra's happy hours (the next is on Jan. 19) and a year-long tour that stretches the continent, they also released their first music video. But they didn't want to make "just a regular music video."
Set to their cover of Kanye West's "Stronger" (more of a mashup with "Harder, Better, Faster, Stronger" by Daft Punk) the video tells of a young man (played by a student of DePue's) who bests his bully, stealing the stage at his high school's talent show and winning over the brute's gorgeous lady friend.
The video stands out first and foremost because of the "strong, positive message for young people" over simple entertainment, but it's exceptional for another important reason.
The video was produced entirely with donations from fans through a campaign facilitated by "the world's largest funding platform for creative projects," Kickstarter. Kickstarter isn't for the elite and wealthy — it's for friends of artists and friends of artistry. Oct. 11 saw its millionth donation, and the vast majority of donations are between $1-100.
Within two weeks, Time For Three raised over $18,000. The whole project is illustrative of what commitment to a vision and the innovation of a newly interconnected generation can do. Whether it's the artists of Time For Three or the folks at Kickstarter, great things are happening. It doesn't take a miracle – just a "seize-the-lightning-strike" mentality.
Scan the QR code with your smartphone to check out the music video. If you're curious about Kickstarter, visit kickstarter.com.
—Cheeseman is a senior biology and political science double major from West Lafayette, Indiana.
opinion@thedepauw.com