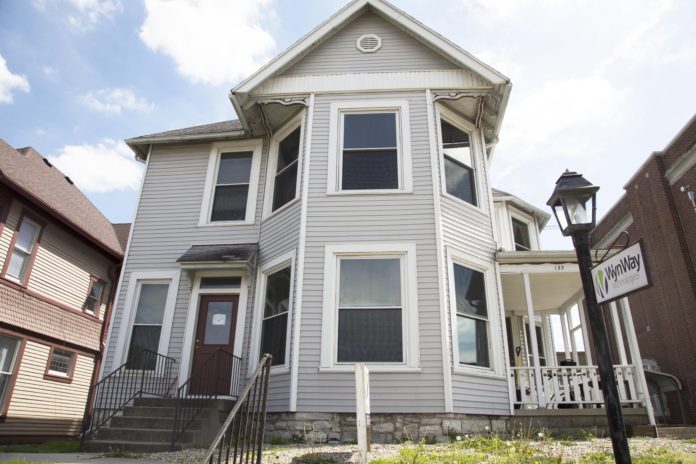 Once an icon of the budding Greencastle technology business, WynWay announced it will shut down permanently on April 28.
Founded in 2013 by 2015 DePauw Graduate, George Velazquez Jr., the shop serviced over 1,200 clients since its conception. Yet, financial difficulties will force them to close.  
Velazquez, the owner and founder, said WynWay had been growing steadily, but failed to maintain it.  "In the last two years we've been making adjustments.  We just haven't been busy enough to maintain that growth."
WynWay employed five part-time staff, with Velazquez working full time.  "It's tough to let them down," he said.  "I took out a loan last August.  It was supposed to cover payroll."
Despite the loan, additional staff members and longer hours, WynWay's business continued to slow. "The calculations I had were not adding up.  We're not where I had hoped," he said.  "[Business] is only going to get slower."
Velazquez decided not to take out another loan for payroll.  His lease will expire in May--another determining factor.  He said the summer months tend to be significantly slower with DePauw students away from campus and many community members on vacation.
Junior Bridgette Lang has used the shop twice to fix her broken iPhone screens.  Yet, after Friday she'll be forced to make other arrangements.
"Both times, I dropped in, dropped off the phone, and got it back the next day," Lang said.  "I went in most recently this January."
For senior Tommy Schmelzer, WynWay was another option for his broken laptop. After consulting with University technicians who were unable to find the problem, he took his computer to Velazquez's team.  
"I used them about a year and a half ago for a repair," Schmelzer said.  "They kept it for like two weeks, and never found the problem.  They weren't the first people to try to solve it though, but they couldn't figure it out."  Schmelzer ended up having to purchase a new computer, but still recognized the need for their services.
Lang agreed. "I don't have AppleCare, so it's my only option without going to Indianapolis or maybe Crawfordsville," Lang said. She thought that WynWay offered adequate services while maintaining reasonable prices.
Velazquez spoke about that same need. "It was really the best scenario. It was a community that needed technology services," Velazquez said.
Despite the closure, Velazquez found a silver lining. "There are so many things to take away.  It was a great opportunity to help people," Velazquez said.  "I wanted to make a difference.  It was very rewarding to be able to provide meaningful work for this community."
Although he doesn't have future professional plans, Velazquez has a wedding planned for this May to his fiancee Sandra Bertin, another DePauw graduate and producer of Prindle's Examining Ethics Podcast.
While the five hourly employees will not receive any additional compensation, WynWay might need them for inventory sales. The next sale will occur this Saturday from 12:00 p.m. until 2:00 p.m..  Velazquez plans to offer sales each Saturday until his remaining inventory is depleted.