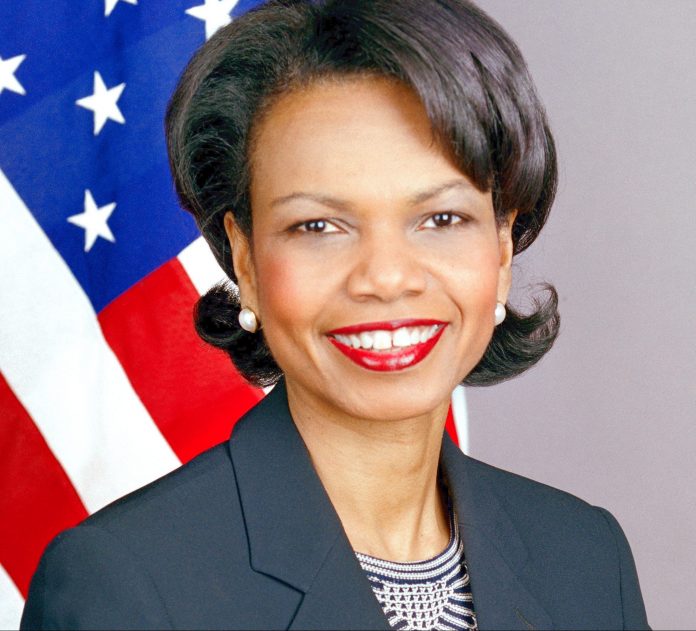 All individuals who plan on attending the Ubben Lecture on Tuesday, Oct. 8, need to bring a photo ID. Bags, purses, coats, weapons, sharp objects and signs will not be allowed inside the venue. Video recording of the event is not permitted.
Condoleezza Rice, the 66th Secretary of State of the United States, will be speaking at DePauw on Tuesday, Oct. 8, as part of the Timothy and Sharon Ubben Lecture Series.
The lecture will be held in Kresge Auditorium in the Green Center for the Performing Arts (GCPA) and will begin at 7:30 p.m. Attendees should arrive early, as the doors to the lecture will close at 7:25 p.m., according to a press release from DePauw University. There will be no late entry.
There will be no tickets for the event and it is advised guests arrive early because seating will be decided on a first-come, first-served basis.
Parking may be limited due to construction near the GCPA, so be sure to take a look at a current campus map to know where you can park.
Rice was the first African American woman to hold the post of Secretary of State. She is currently the Denning Professor in Global Business and the Economy at the Stanford Graduate School of Business, the Thomas and Barbara Stephenson Senior Fellow on Public Policy at the Hoover Institution and a professor of Political Science at Stanford University. She is also a founding partner of RiceHadleyGates LLC, according to a press release from DePauw University.