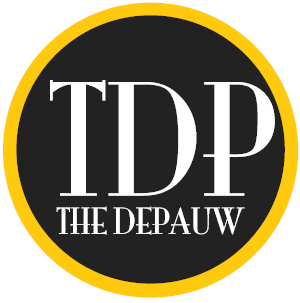 Junior diver Eric Addy finished second on the one-meter board this weekend, qualifying for the NCAA Regional with both his prelim and finals performance. In the prelims, he totaled 463.05 points before improving to 474.65 in the finals. Addy looks forward to the rest of the season as he is on pace with fantastic performance last season.
TDP: What were your expectations going into the season?
Addy: My expectations were to qualify for regionals, to get both qualifying scores out of the way early in the season so I could focus on long term goals. I had a very busy schedule at the beginning of the season. A lot of meets going on so I had a lot of opportunities to improve.
TDP: Were you confident you could meet those expectations?
Addy: I was pretty confident. The early meets can kind of take a toll later on in the season. I hard to work a little bit harder to make sure I wasn't fatigued. The last two years I have done really well at Kenyon and that was where I was able to qualify for regionals.
TDP: How did you originally get into diving competitively?
Addy: I always liked to do aerial stuff like diving. I was always big into skiing, skateboarding, inline skating, and I didn't really try gymnastics but I had entertained that idea. In middle school, I had a gym teacher and she saw my ability to do these things. She saw me go off the diving board and do flips and she really trained me. In high school, I found out it was something I wanted to do long term.
TDP: Looking forward, how do you think you will perform?
Addy: I'm focused on training during winter term and get a break from academics and focus on my dives. Conference is a big meet and the whole team is focused on that. I'm expecting to do well and hopefully I can take that momentum forward into regionals and have some success there. I'm more focused on tomorrow and the next day and getting in the dives I need to do. Not getting too stressed out and appreciating the rest of the season.
TDP: As the only diver on the team is training lonesome?
Addy: I train alongside two other girls. In the heart of the season, I spend a lot of time with the swimmers and there an awesome support group for me. I could use someone to compete off of but it's not really something I think about.