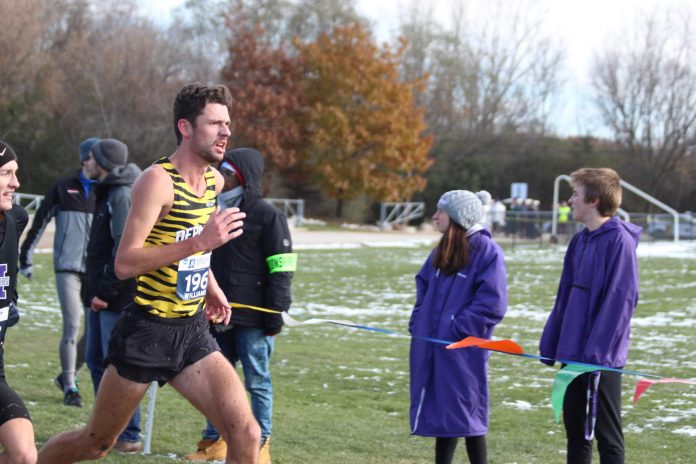 Sophomore Zane Williams qualified for the Cross Country NCAA Championships in Louisville, Kentucky by placing 15th overall. He also led the Tigers to a 7th place finish in the regional meet that took place in Grand Rapids, Michigan. 
The DePauw: You individually qualified for nationals and finished the highest out of the NCAC conference at regionals. What allowed you to be so effective?
Zane Williams: I increased my miles per week to 65 this year which helped with the endurance aspect of running. Consistently lifting and taking recovery days easy also allowed me to feel strong going to the line. In the race, I took it out harder and I was able to hang on. 
TDP: What are your goals for the remainder of the year?  
ZW: We only have nationals left for this year so my goal is to gain more experience and set a personal record.
TDP: What made you fall in love with cross country?
ZW: What makes cross country so enjoyable is the friendships that come out of running with your best friends and teammates. Running with them is the best part of my day.
TDP: Did you always know you were going to run cross country in college?
ZW: Ever since I was in high school, I knew I wanted to go as far as I could with running. DePauw was an easy choice since my uncle ran under Coach Kori. 
TDP: Do you try to model your game after any professional athlete? 
ZW: I try to follow the mentality of the marathon world record holder, Eliud Kipchoge. He likes to go into his races very calm and confident.