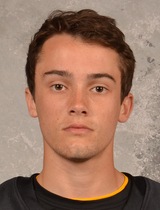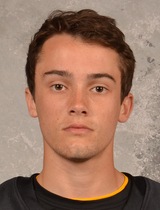 Ethan Hudson is a junior wide-receiver from Zionsville, Ind. He had one touchdown and 120 receiving yards in this past weekend's win against the College of Wooster.
The DePauw: What allowed you to be so effective?
Ethan Hudson: In my opinion, it all started with last week's game against Wittenberg. Although we lost, we finally played well as a team and executed better than ever. With that behind us, we had a lot of motivation going into Wooster week that drove the team to get better. Extra film and repetition was key for a big win.
TDP: What are your goals for the remainder of the year? Individually and as a team?
EH: For the remainder of the year, I would say the main goal as a team would be to walk away with an NCAC title and of course, the Monon Bell. Individually, my goal is to continue to improve week to week and fix any mistakes made in the past week.
TDP: What made you fall in love with football?
EH: Throughout my years, I have picked up and dropped multiple sports, but football has never even been in the question to ever give up. I have watched and played football for as long as I can remember.
TDP: Did you always know you were going to play football in college?
EH: Honestly, not until my senior year of high school. I didn't get a ton of playing time in the years leading up to my senior season, but after my final season, I couldn't imagine myself going another 4 years without it.
TDP: Do you try to model your game after any professional athlete?
EH: I would have to go with Hunter Renfrow, wide receiver for the Oakland Raiders.