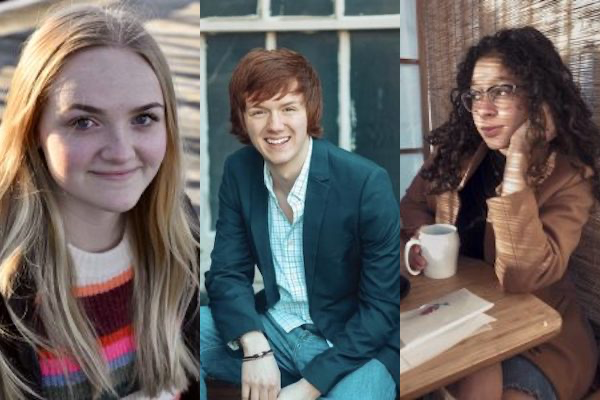 "Half of college is making connections, you know… making memories," said sophomore Parker Black when reminiscing on his experience at DePauw this semester.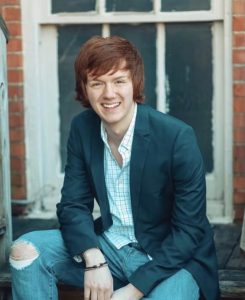 The 2020 fall semester has made students, like Black, very familiar with the grey area between connection and disconnection. Between the geographic barriers of being miles away from classmates, physical barriers of masks and social distancing, and the technical barriers of internet blackouts and Zoom meetings, so much about COVID-19 has made it difficult for members of the DePauw community to feel close to each other.
With three different ways to attend classes this fall—-on campus, remotely, or as a commuter—the DePauw experience has never been more divided.
At School, At Risk
The shock of COVID-19's rapid spread throughout the United States this year hit members of the DePauw community hard, but for sophomore Skylar Saxe, Coronavirus isn't the only life changing sickness she's had to deal with in 2020. As an immunocompromised student living on campus this semester, Saxe has navigated a new diagnosis in a pandemic while still balancing school.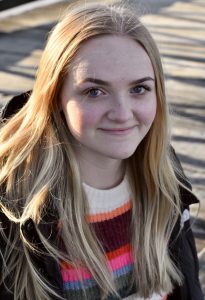 "I had been sick for a little while, but I brushed it off, thinking I'd be fine," Saxe said, "then in February of this year, I was diagnosed with Type 1 Diabetes."
Saxe explained that diagnoses this late in life are so rare that the condition is often nicknamed "Juvenile Diabetes." The news was surprising, not only because of her age, but also because Saxe's family has no known history of having this illness, which is usually attributed to genetics.
Shortly after Saxe's diagnosis, COVID-19 swept the nation and sent a majority of DePauw's students home. While the risk that the virus posed to Saxe's was a point of concern for her, the time she spent off campus for the remainder of the spring semester and into the summer allowed her and her doctors to prepare for her to return in the fall.
Saxe has enjoyed her experiences on campus this semester, but she didn't exactly leap at the opportunity to come back when it was first presented to her.
"Being immunocompromised, I was definitely worried about coming to campus and being around so many people," Saxe said.
However, DePauw's plan to permit less students to live on campus and allow everyone to have their own living space eased her concerns. These living conditions, along with university-mandated random testing and pre-campus test requirements influenced Saxe to decide to live at DePauw this semester.
After spending the beginning of the pandemic in her hometown, Saxe claims that being on campus has actually made her feel more safe.
"At home, it doesn't really feel like there's a virus," she explained, "some people wear masks but some people just don't care at all."
Since being on campus, it has been relatively easy for Saxe to remain socially distant and decrease her risk of getting sick.
"It doesn't feel like as much of a risk to be here," she said.
Most of her classes are instructed online, and the one that she does attend in-person has less than 10 other students. She also lives in her sorority house, which she describes as very safe due to strict no-visitor rules and mask mandates.
Despite the relative safety of campus life, Saxe does feel that the extra caution has strained her social life. She mentions that it is difficult to see her friends from last year since their living situations are all different. With some friends off-campus and others in different houses, residence halls, or apartments, Saxe said that she "never really gets to see them anymore."
Still, for Saxe her time on campus this semester has helped her feel connected to the DePauw community. She said that knowing that people like her sorority sisters and friends are extra cautious because she is immunocompromised reminds her that regardless of her circumstance, this school acts as a support system for her.
An 800 Mile Social Distance
Being immunocompromised amidst COVID-19 isn't unique to Saxe. Many of herfriends experienced similar fears as well. Though Saxe didn't let her condition stop her from returning to campus this fall, other students, like Paola Nouel Torres, sophomore, decided to attend their fall classes remotely in order to stay safe. Though she does not directly deal with this risk, Torres explained that her difficult choice to stay at home in New York this semester was heavily influenced by an immunocompromised loved one.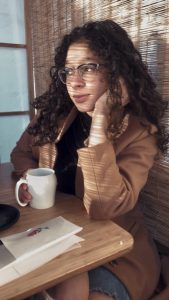 "My dad is immunocompromised," Torres said. "Coming back home after being at school comes with a much higher risk of me getting him sick. I didn't want to take that chance so I decided to stay here."
Other factors contributed to Torres' choice to be a remote student this semester. For her, staying home was made easy because all of her fall courses were being offered online. Not having to pay DePauw's room and board also influenced her decision.
Without the distractions of campus life, Torres said that she is able to focus on her grades and schoolwork more easily. She also points out that because of the pandemic, she isn't as busy as she normally would be, which provides her with more time for her studies.
"Academically, it's given me the opportunity to do a lot better than I think I would be doing on campus," she said, "but outside of that, the home environment isn't the best to be in college for, in my opinion."
Each remote student faces a unique set of challenges and responsibilities that they typically wouldn't have to deal with on campus. For Torres, there are things like working shifts for her job at Walgreens, fulfilling household duties, and dealing with familial conflicts in her household of six.
But, the transition to online schooling also went fairly smoothly for Torres this semester, which she attributes to DePauw's "trial period" of remote learning last spring. Although mixed classes, where professors simultaneously instruct in-person and remote students, are "hard sometimes, because of echo or other technical difficulties, but by this point in the semester, I've gotten pretty used to it," Torres said.
Another aspect of remote learning that has aided Torres throughout this semester is access to her professors. She expressed that all of her professors have been very understanding of the hardships that their students might be facing during this time, specifically towards her as a remote student.
Fortunately, Torres has been able to maintain an active social life which has helped her with the weight of this semester.
"Since I've been home, I've rekindled a friendship with a high school friend of mine and have had more time to spend with my friends at home," she said.
Torres did explain, however, how much she misses seeing her friends on campus. She describes that she has a handful of friends that she talks to on a regular basis, which makes her feel connected to DePauw, but maintaining those relationships has been somewhat of a challenge.
"I suck at reaching out to people," she said, "and the distance makes it hard for me to keep in touch with everyone who's at DePauw right now. Being close to everyone is definitely what I miss the most."
Here and There
Torres' longing to be back in Greencastle so she can spend time with her friends isn't as simple as it seems. While many of them do live on campus, one of her friends and connections to life at DePauw, Parker Black, splits his time between DePauw and home as a commuter student.
Since he's a Greencastle native, Black sees what the town is like even when school isn't in session. When thinking back on the summer and how his community dealt with COVID-19 then as opposed to now, when students are back on campus, he said that there isn't much of a difference. Anticipating this, Black thought it best to stay home this semester and commute for his in-person classes.
"I do feel a little bit safer on campus, just because of all of the rules and regulations," he said. "Everybody around here doesn't take COVID too seriously, so DePauw's guidelines are probably better for my safety."
Black finds himself on campus multiple times a week since half of his classes are held in person. While he describes his online classes as going well, Black claims that the ones that he's able to physically attend are the ones he enjoys the most. "With the in-person courses I can learn a lot more," he said.
While more engaging and compatible with his learning style, Black has noticed that the in-person classes have been demanding for his professors. These courses, while offered for on campus students, are also made available for remote learners, meaning that these professors are having to record classes or stream them on zoom which, Black explained, can impede the flow of the class.
Trips to campus outside of attending class are also somewhat common for Black. He explains that sometimes he'll come to study in East College or the Union building. Other times, he comes to campus to grab a meal or take a socially distanced walk with friends. For the most part, Black will come to campus simply for "a change of scenery."
One aspect of being a commuter student that Black was surprised by was how little he is able to see his friends. "Campus is pretty dead, frankly," he said. "I probably should have figured that, since only half of us actually came back, but the realization kinda hit me like a rock."
From Black's perspective, the lack of a social scene on campus has as much to do with the small population of on-campus students as it does with COVID-19 regulations and Zoom fatigue. He explained that DePauw's safety precautions have caused students to stay inside more. Black also mentioned that many of his friends are preoccupied with classes and meetings all day long, "and if it's not that, it's studying and homework… everyone's pretty burned out."
Through the frustrating aspects of being a commuter, Black is still able to appreciate the small things that keep him connected to DePauw.
"Today I walked this route to class that no one ever walks," he shared, "and because I was outside, by myself, on this path that's always empty, I had my mask down. And as I'm walking I see this guy coming up in front of me, and I guess he had the same idea as me because he also didn't have his mask on. So from about 20 feet away, we just looked at each other, sighed, put on our masks and walked past each other.
"All I could think was, 'what a bunch of BS'," Black continued, "but it was also nice to know that people care, you know? We've got each other's backs here."