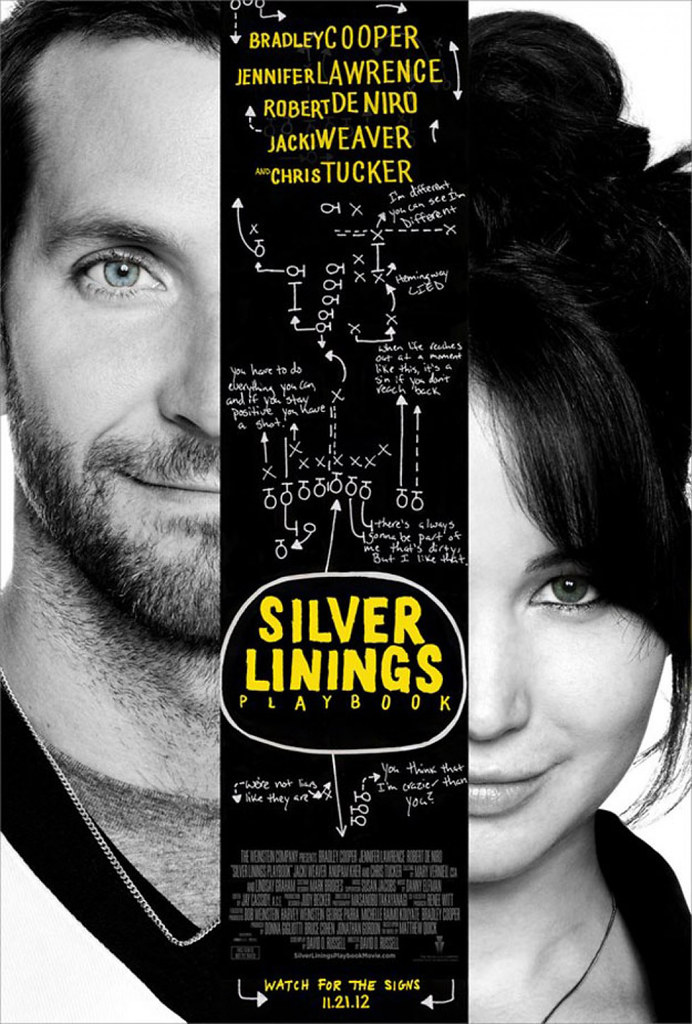 Valentine's Day is coming closer, and for those who want to enjoy a good movie with their partners, "Silver Linings Playbook" is a top choice to explore the madness of love.
The film starts with Pat Solatano, a man with bipolar disorder trying to reconcile with his ex-wife. During his recovery, Pat runs into Tiffany, a widow with an unnamed mental illness. The two cooperate to achieve their own goals, leading to many awkward yet hilarious events between them and their families. In the process, they challenge each other's feelings of love and realize their relationship is beyond casual.
While the film may follow a predictable plot, "Silver Linings Playbook" successfully illustrates the irrationality of love. Silly, relatable scenes emphasize the couple's ridiculous actions. But the film does not simply attribute Pat and Tiffany's love to destiny, accurately portraying the gradual, rocky road to romance. Tiffany and Pat may be a bit crazy, yet they rely on each other's craziness to keep them sane.
Pat and Tiffany's roles in the film are fascinating. Pat is a desperate romantic who naively assumes that his ex-wife is his true love. Tiffany, on the other hand, ignores all her emotions after the death of her husband. Pat is rebellious and stubborn, but Tiffany teaches him to compromise. Their slow but firm connection built up throughout the film makes it more relatable to real-life relationships.
Along with its funny storyline, the film's cast attributes to its success. Bradley Cooper (Pat) and Jennifer Lawrence (Tiffany), each did an incredible job of bringing their characters to life. Lawrence went above and beyond in her role, serving as more than just a comedic protagonist. Her excellent demonstration of Tiffany's perplexing emotions gained her the Oscar for Best Actress, a controversial but deserving achievement for the young star.
While maintaining a cute, cordial tone, "Silver Linings Playbook" conveys thought-provoking messages about the dark sides of life. Tiffany and Pat call attention not only to people with mental disorders in real life in need of support from society, but also to the raw joy of falling in love.
With an entertaining plot, romantic theme and thoughtful message, "Silver Linings Playbook" is the perfect treat for you on Valentine's Day.