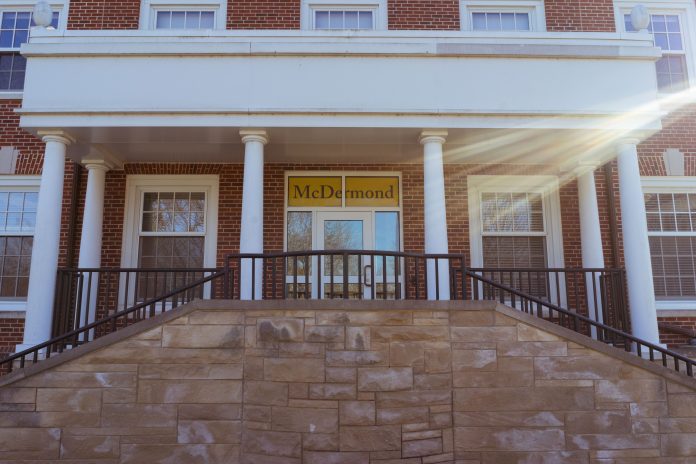 The annual Pitch competition sponsored by the McDermond Center and DePauw Entrepreneurship Group will be hosted on March 18. Each team with up to four people will have three minutes to present their business ideas and ten minutes to answer questions from the judges. The judging panel includes four business people, two alumni, and representatives from startup funding and a local company in Putnam county.
In preparation for the Pitch Competition, the McDermond Center director Steve Fouty will host a Bootcamp series on topics including lean canvas, market validation, pitch deck, and presentation. Students who want to have more personal guidance can book an appointment to discuss their ideas with Fouty or co-president of the DePauw Entrepreneurship Club senior Kristina Mikhailova during her office hour.
Competitors who attended all four workshops will receive $4500 for first place, $1500 for second place, and $750 for third place. Each team needs at least one member to attend these events to receive the bonus awards. Besides these perks, McDermond Center will provide assistance and mentorship for the winner to compete in Indiana's Pitch competition. "We have sent students to the other business hubs off-campus such as the Elevate Bootcamp, and one team has won second place in an Indiana's Pitch Competition," Fouty said.
Fouty confirmed that the competition is open to all DePauw students and not only limited to management fellows. "Actually, half of our competitors last year, when the competition was online, were not management fellows, and we expect the same percentage this year," he said, "So far, 13 teams have applied for the competition, and we are looking to see more in the upcoming weeks."
Management fellow Linh Nguyen, after attending 3 events, expressed her huge enthusiasm for business and entrepreneurship. "I think the entrepreneurship series provided a lot of necessary information about how to build a business idea through existing frameworks. I learned so much from going to these events, and I am excited to work on my ideas with my friends," she said. Pre-engineering freshman Shaelynn Xie said, "I think the entrepreneurship series is really helpful. It has provided me a lot of tips about presentation skills and marketing skills." When asked about her plan for the competition, she answered, "My friend and I have a business idea in makeup marketing. We will talk to the people in the industry for business strategy and ask our peers about their makeup demands. Because college students will be one of our target customers, we plan to gather as much of their opinion on our products as possible."
Regarding the start-up environment at DePauw, Fouty said, "Our campus is very open to entrepreneurship ideas, and we would always do our best to assist the students. Besides the Pitch competition, students can always seek help at Depauw entrepreneurship group and DePauw innovations sponsored by the McDermond Center."
As the deadline, March 18, approaches, many DePauw students are rushing to finalize their ideas and looking forward to competing in the Pitch competition. If you are interested, you can sign up for the entrepreneurship event here.