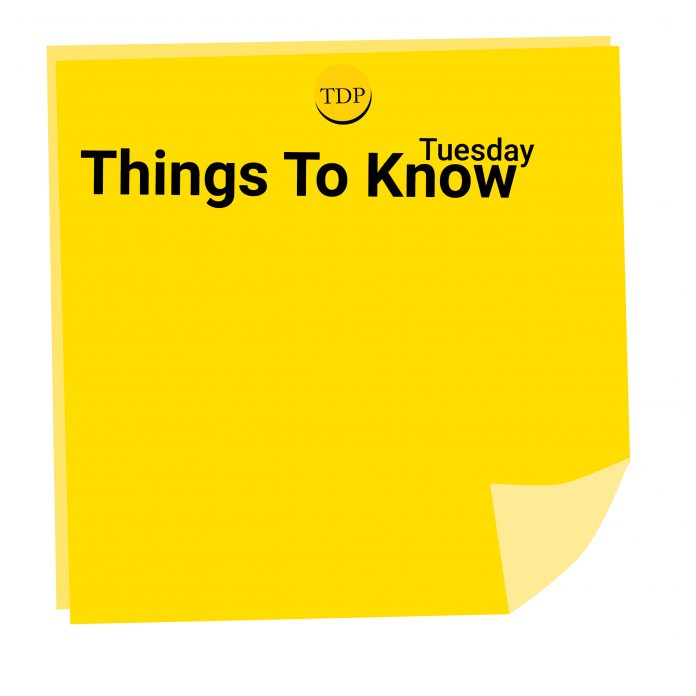 1. President White Responds to Chauvin Trial Verdict
Following the Derek Chauvin trial verdict, President Lori White sent a mass email on Tuesday, April 20 in response and reaction to the news.
"This verdict does not mean that I, or any one of us, must accept the structures and systems that continue to devalue African-American lives nor ignore the statistics that show African Americans are not treated equitably by the police," Dr. White said.
The email informed that there will be virtual spaces for students, staff and faculty to share their thoughts and emotions regarding the trail tomorrow on Wednesday, April 21. A faculty panel discussion will be held tomorrow at 8:30 p.m. via Zoom, the link for which will be sent out tomorrow. The Center for Spiritual Life will be offering a virtual healing space tomorrow at 11 a.m. via Zoom as well.
2. Live Theater Returns this Spring
Live theater returns to DePauw this spring as students prepare an outdoor performance of the Greek tragedy, "Ajax." One full performance will be filmed and will be available to the student body on Sunday, May 9 after the production finishes its run for any students who aren't able to attend in-person.
Read more in the story by Abigail McArthur-Self here.
3. Spring 2021 University Housing Updates
The University listed important dates and details regarding moving out, checking out and departure in a mass email sent on Monday, April 19.
Residence Halls and Rector Village
All students who do not have pre-approved move-out extensions must depart their buildings by 6 p.m. on Thursday, May 20. Those who would like to request an extension may do so via the application listed on the housing portal by 4 p.m. on Tuesday, April 27.
University-Owned Apartments and Houses
Students residing in university-owned apartments and houses, as well as members of the graduating class, must depart their buildings by 11 a.m. on Monday, May 24.
Move Out Details
Students are not expected to schedule their move-out. Students who are not moved out of their housing by their assigned times will be charged a move-out fee of $50 for the first hour and $25 for every subsequent hour. Students are allowed two helpers to assist with their move-out. Students are expected to clean their rooms and will be charged for any damages or if excessive cleaning is needed. Those who need campus storage can find out more here.
Check Out Process
Students, except those living in Residence Hall 1, are expected to return their keys in a provided envelope to the housing office in Reese Hall 101 between 8:30 a.m. - 4:30 p.m. If a student cannot drop off their key during this time period, then they should take it to the drop-box located at DePauw Police at 101 East Seminary Street on the lower level. Students should keep their student IDs for next semester.
Keep in mind to follow all of DePauw COVID-19 rules and regulations during the move-out process.
The tentative fall housing calendar for the 2021-2022 school year can be found here.