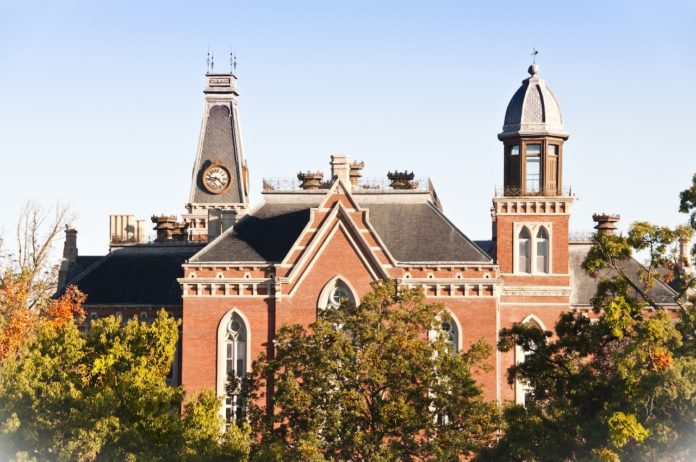 Student-serving offices and centers reopened on Monday, Sept. 21 in-person, despite some original plans to remain fully remote for the entirety of the fall term. Not all the center employees were aware of this decision before it was announced on Friday, Sept. 18th, in an email from the COVID-19 Operations Task Force. According to the email, centers are open from 12:00 p.m. to 5:00 p.m. Monday through Friday. A list of centers available to students is on the DePauw COVID-19 FAQ page.
"I was upset by it." Chelsea Naylor '14, coordinator of community-based learning in the Hartman House said. "We weren't given any context, and we don't understand why the decision was made and the full reasoning behind it."
The Hartman House worked all summer to be fully remote for the fall term. Having put these plans into motion, they have already been doing one-on-ones and group meetings via zoom and google meet. Naylor said they are also working with the Greencastle community to help Bonner Scholars get remote internships and volunteer hours.
On top of this, the Hartman House is hosting a weekly series of events called "Monday Matters" at 4 p.m. These events are on antiracism, issue knowledge, reflection, and nonprofit knowledge.
The Hubbard Center received the notice around the end of the week of September 14 and always had a plan to go back in-person but hadn't anticipated it to happen so suddenly.
"Given the concern over infection rates in the state, and with guidance from Student Academic Life and Human Resources, we decided it was in the best interest of students, our team, and the DePauw community, that we continue working remotely," Mandy Brookins, associate dean of experiential learning and director of off-campus programs, said.
Currently, the Hubbard Center will have one person in the office, but they are prepared to bring in more if necessary. To support students on-campus and remote, they have a virtual front desk that is open 10 a.m. - 2 p.m Monday through Friday. Students can utilize this resource for quick questions or to make an appointment with a Hubbard Center advisor, according to Brookins.
On the other hand, some centers have already been open and have no concerns about letting students into their spaces. "Our Vice President, Dr. Amanda Kim, gave us advanced notice." Sami Aziz, Chaplain and Director of the Center for Spiritual Life, said. "We were already operating on a daily basis, so we had no issues with implementation of the update."
Aziz said that this is an excellent step towards normalization for campus and that the Center for Spiritual Life is always a space open for students to study, relax, and hang out.
"We're actually quite pleased because it brought more students into the center for spiritual life," Aziz said. "It clarified to students that centers are open and available for their needs...and that we're waiting for them."
Some centers prepared in advance to open but, some were not made aware of the change until Friday, Sept. 18.
"I am sorry." President White said in an interview. " that's the way in which some folks found out, and so I have to own that we could have done that better."
There are multiple ways for the student-serving offices and centers to open. According to White, that responsibility is up to the vice president and those offices and centers' staff. She reminds us that the health and safety of the community is their highest priority.
The plan has always been to reopen campus gradually, and President White said that they decided to move forward due to the success they have had in the past four weeks.
"So as we, I think, successfully have [re]opened, we decided it was time for us to now open for part of the day, our students-facing offices," White said. "We do have students who are living on campus, and it's absolutely essential that we provide virtual services to all of our students, whether they're here or remote."
However, some center employees disagree with this decision and want to remain fully remote. "I understand everyone's desire to be back in person and back to normal, but I don't want to lose sight of the fact that this is a pandemic." Naylor said, "If it's not essential for something to be done in person, then we should stick to the carefully made plans everyone developed to support our study body safely and virtually."