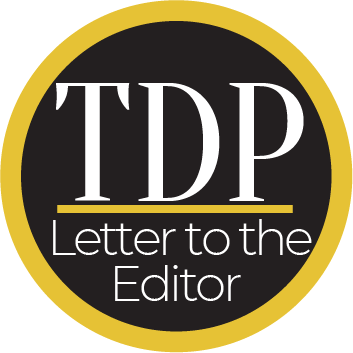 Derek Ford:
At DePauw and elsewhere, the working conditions of its employees—staff, faculty, and student-workers) are students' learning conditions. As DePauw continues to plan and implement the board-approved Strategic Plan, we, a collective of term faculty, seek to bring attention to the oft-neglected issue of the experiences of contingent faculty at DePauw. "Contingent faculty" refers to faculty, both part-time and full-time, with equivalent teaching, service, and/or research responsibilities as tenured/tenure-track faculty without the (already insufficient) security, benefits, and/or wages (which include pre-tenure and sabbatical leaves provided for our tenure-track/tenured colleagues. At DePauw, approximately one in five of our faculty are contingent. DePauw's treatment and reliance on contingent faculty undercuts the university's mission to create and defend a common good and disrupts the continuity of students learning and limits the longevity of alumni support or connection). The board and administration's consistent managing strategy has been to treat those who do the most essential work—educators and staff—as replaceable or render them "redundant." For term faculty, these decisions being made under the banner of "intergenerational equity" leave current and future students without stable mentors, departments without long-term colleagues, colleagues with additional work to perform without additional compensation, and an exploited class of contingent faculty hoping to reap the rewards of their hard work–rewards that likely will never come.
Contingent faculty at DePauw face unique struggles and stressors that begin upon hiring. Right now, based on information collected from contingent faculty, most contingent faculty at DPU are on one-year contracts. We are, by definition, some of the most disposable and replaceable faculty on campus. As the number of tenure-track faculty decreases, contingent faculty are increasingly relied upon for teaching, advising, and service to the university. Contingent faculty's commitment to the university is expected without mutual respect. The fact is, regardless of the quality of our work, we will likely see the fruits of our labor to DePauw's community play out in the long or short run (unless DePauw's leadership does the right thing for our community).
This lack of reciprocity undermines contingent faculty's ability to support their students over the duration of their career at DePauw and engage in meaningful ways with their colleagues. This leaves us in an impossible situation: Do we overextend ourselves, working harder than the conditions DePauw provides us allow, to keep our students' educational experience intact, or do we perform the labor DePauw hired us to perform according to what our conditions and compensation allow and let our students' educational experience suffer? Do we risk being perceived as unhelpful, ungrateful, or irrelevant? How this situation is navigated impacts our contract renewal, professional growth, pedagogical development, and the well-being of the DePauw community—in this and future generations.
Contingent faculty's working conditions impact the entire community, including our tenured/tenure track faculty, fellow staff, and students. As recent faculty retirements and departments haven't been replaced, and as ongoing retirements and departures won't be, all faculty are working to preserve the academic integrity of this liberal arts institution we believe in so deeply by doing more for less in order to meet the financial priorities of the current administration. Contingent faculty are increasingly expected to do the job of our tenure track faculty colleagues without the same long-term stability, including the necessary work to sustain student programs, develop curricula, and stay engaged in research to enhance students' educational experience. All the while, the administration continues to reduce the number of faculty qualified to deliver the quality education and programming students deserve, sacrifice for, and were promised. Additionally, contingent faculty are put in the position of central advocates for and implementers of student programs and curricula. This means that some programming and curricula are just as contingent as contingent faculty are.
Students are impacted by this situation in other ways. They are often shocked to find out that some of their favorite professors, who often dedicate the most time to them in and out of class, are on short-term contracts and won't be around to teach next year or see them through to graduation. Rarely, however, are they shocked to see further evidence of the university not centering their student experience. So far, class offerings in many departments are shrinking and faculty don't have time to do student-facing service, like being on Honor Scholar or Senior Thesis committees. Students are being impacted by the use of contingent faculty as a band-aid to patch the fabric of our community. High faculty turnover means they are not getting the education that, just last year, made DePauw the number one liberal arts school in Indiana., the guise of what DePauw's administration calls a "financial crisis" but that is, in reality, its financial priorities.
It is time for more transparency around faculty positions, contingency, and experience. It is time for more equitable and inclusive working conditions for workers. As term faculty, we performed even more to offer some ways that will help meet the board and administration's plan for the future and better support the entire DePauw community—current and future faculty, students, and staff—through the four pillars of the existing DePauw's Strategic Plan:
Academic Renewal: Invest in all faculty and create conditions that allow them to focus on what they love about their jobs: teaching and scholarship. This means, at least, using multi-year contracts for contingent faculty and providing more clarity about the possibility of conversion and the conversion process, more transparency for our students and colleagues about our titles and responsibilities, and more mentoring and support while contingent faculty are here. This requires concrete investment in all faculty and staff.
Exemplary Student Experience: To do the hospitality work being asked of us all across campus, faculty - who are essential to the student experience - must be supported enough to have the time and energy to be ambassadors of the university. This requires concrete investment in all faculty and staff.
Institutional Equity: All institutions are only as strong as their most precarious workers. Institutional equity cannot exist without attending to the working conditions of precarious workers. Female faculty, LGBTQ+ faculty, and faculty of color are more likely to take on extra labor to ensure those around them are being properly supported, reproducing inequity, not equity. Long-term equity requires taking all inequities (especially economic inequities) seriously for every decision made. The university should be working bottom-up, not top-down. This requires concrete investment in all faculty and staff.
Flourishing University: There is no such thing as a flourishing university without flourishing faculty. This requires concrete investment in all faculty and staff.
Term Faculty Caucus
Endorsed by:
Department of Sociology and Anthropology
Jen Adams, Professor and Chair, Communication and Theatre
Sarah B. Rowley, Associate Professor of History
Maya Simone La Croix, Posse Scholar, Co-Chair of SHAC (Student Housing Action Committee)
Education Studies Department
Kevin Howley, Professor of Media Studies
Nahyan Fancy, Professor of History
Peace and Conflict Studies Program
Teagan Faran, Assistant Professor of Music, String Area Chair
Elizabeth Mikolajczak, Council Member of the House of Opulence
Secondary Music Education Students
Eliza Brown. Associate Professor of Music
Seth Friedman, John D. Hughes Associate Professor, Department of Communication and Theatre
Sarah Louise Cowan  Assistant Professor
AJ Whitter, Student
Glen David Kuecker. Professor
Christy Holmes, Associate Professor of WGSS
Meredith Brickell, Professor of Art and Art History
Eric Schmidt, Assistant Professor of Music, Director of Choirs
Imani Luellen, DePauw Student
Angela Castañeda, Lester Martin Jones Professor of Anthropology
Deepa Prakash, Associate Professor, Political Science
Beth Benedix, Professor Emerita of World Literature, Religious Studies and Community Engagement
Evie Grimmitt, Student
Fiona Good, Costume Shop Worker
Farah Ali, Assistant Professor of Hispanic Studies
Amina Nazhmidenova, Student
Amalie Vacanti, Student
Paige Burgess , Music Education Major
Kelsang Shrestha, Student
Aneesa Ahmed, Student
Rich Cameron, Assistant Professor of Philosophy
Julia Bruggemann, Professor of History
Sydney West, Student
Blake Wilmot, Student
Anna Hopson, Student
Haley Riley, First Year Student
Tyler Sharkey, Student
Victoria de Dios, Student
Kay Sikana, Student
Pamela Gonzalez, Student
Brandon Collins, Student
Mimi Ukpong , Student
Miyu Aoki, Student
Jay'la Teasley, Student
Rachael Hinshaw, Student
Artur da Silva, Visiting Assistant Professor of Digital Art and Art History
Michael Mifflin, Student
Alyssa Flory, Arthur E. Klauser Collections and Community Outreach Fellow
Mirza, Student
Samantha Janette Rippetoe, Assistant Professor & Director of Debate
Alexandria McWhirter, Student
Anna McCuaig, Student
(Ariel) Chenxi Pu, Student
Salil Benegal, Associate Professor of Political Science
Emma Gillam, Student
Abby McArthur-Self, Student
Isabel Dawes, Student
Logan Julian, Student
Emilie Prince, Student
Blake, Student
Eli Gray Nations, Student
Ben Keolker, Student Worker
Abigail McBride, Student
Rachel Marie Schmitt, Student