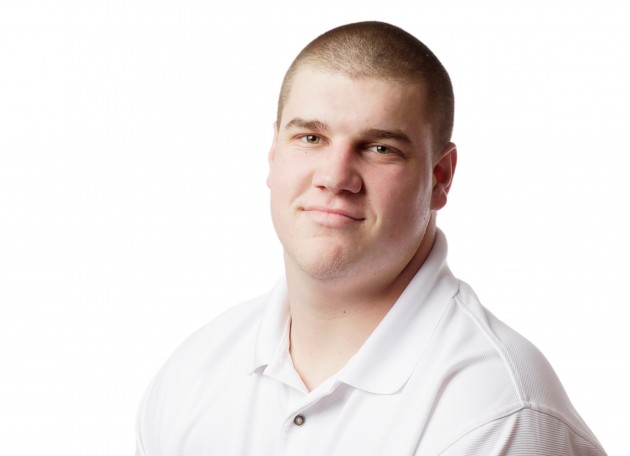 Anywhere you go in the state of Indiana, there is no avoiding the subject. After Sunday's blowout loss, it seems a lot of people have jumped off the bandwagon.
Let's face it. The Colts were just bad on Sunday afternoon. It wasn't just the offense, it wasn't just the defense and it wasn't just special teams. The Colts were beaten in every aspect of the game. Many people want to blame it on Peyton Manning being out. While that was definitely part of it, it is hard to win any game when giving up 34 points before halftime when up against defense like the Houstan Texans.
Last season, when these two teams met, Manning was 40 of 57 for 433 passing yards and three touchdowns for the Colts, but his efforts were not enough. The fact of the matter is that this is a team that does rely on Manning to dig them out of and keep them from falling into holes.
The offense is different without Manning under center but they still have a lot of talent. Kerry Collins is still learning this new, complicated offense that Manning has been using since 1998 and 208 straight starts.
Yes, the Colts could benefit from him coming back, the defense could have played better, but what the Colts are really missing is a leader. Everybody in the country knows that Peyton Manning is the leader of that football team and that is what they are missing most.
Manning is a great quarterback but so is Kerry Collins. I'm not trying so say Collins is better, because he's not. But he has been selected to two Pro Bowls and thrown for over 40,000 yards and 200 touchdowns in his career. And don't forget he led the New York Giants to a Super Bowl in 2000.
In any sport, a leader does way more for the team then just being a great player. Manning has set a lot of records in his career, has made a name for himself and the Colts and guaranteed himself a spot in the Hall of Fame. The Colts don't need the player. They need him there being a leader.
You can't blame Sunday's loss on one guy or one group. You can blame it on a lack of leadership. Nobody on the team stepped up, nobody put an end to the bleeding.
I am not even a Colts fan, but I felt bad for the team that was out on the field against the Texans. A leader makes sure that the team comes out ready to play, and the Colts weren't ready to play all day.
The Colts have multiple players still on their roster who have been to a Super Bowl. Even with one of the best quarterbacks to play the game out, the team still has the talent to be successful. If people thought Manning was just a quarterback, think again. The entire NFL found out how much he meant to the franchise and how much they need somebody to step up.
If Indianapolis is ready to say goodbye to Manning and nobody wants to step up into a leadership role it will be a long season. Get your Andrew Luck jerseys ready, Indianapolis.
— Brown is a senior from Poway, Calif., majoring in communication.
sports@thedepauw.com