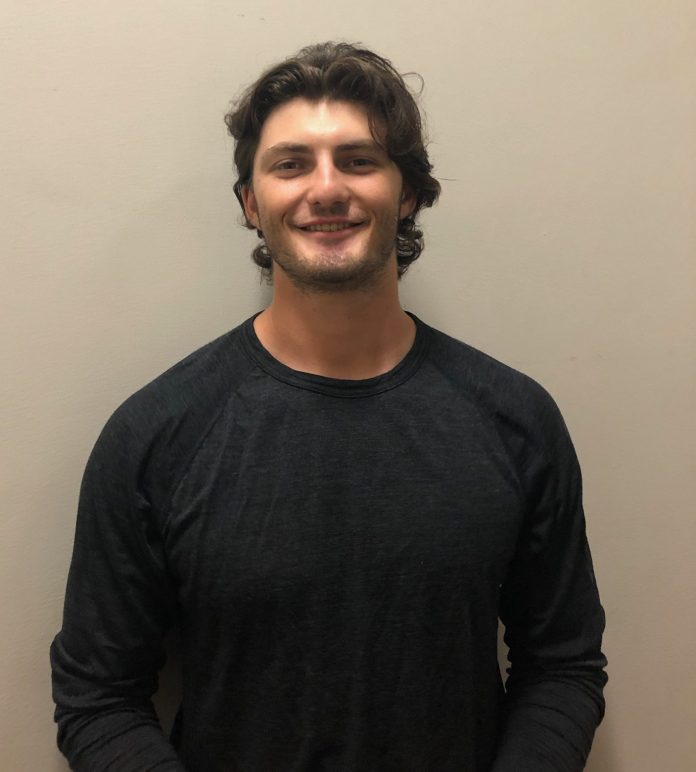 On May 30th, 2019 Charlie Patrick stepped up to the plate at VA Memorial Stadium in Chillicothe, Ohio in front of 2,000 fans to play in his first game with the Chillicothe Paints.
Patrick has played baseball since the age of four. This summer, seventeen years later, he had the opportunity to play for a summer collegiate prospect league, the Chillicothe Paints. The league allows eligible college players to gain experience using a wooden bat, and it provides a venue for Major League Baseball Scouts to watch collegiate prospects using wooden bats against live pitching in competition.
Patrick, a junior this year, is majoring in history and sociology and plays as an outfielder on the DePauw baseball team.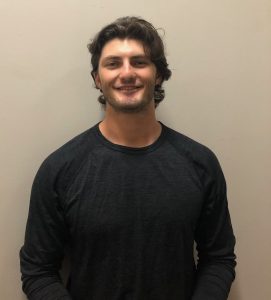 Patrick credits the opportunity to the help of his old assistant coach, Drew Erie, and his statistics the last two seasons. He received the Newcomer of the Year award his freshman year of college and had a solid sophomore year that has also allowed him to partake in the experience. In the spring of 2018 he was one of two athletes who appeared in all 37 games, and he also led the team with a .317 batting average.
According to Patrick, there was definitely an adjustment period when he started playing for the Chillicothe Paints because he was no longer playing alongside solely Division III athletes.
In fact, he was the only Division III position player on The Paints this summer.
"It was definitely a thing to get used to at first. Obviously at the DIII level you aren't playing that level of competition and in front of that many people," Patrick said.
On average, the Chillicothe Paints had at least 2,000 fans per night. Many times Patrick played in front of 5,000 people. Playing in front of that many people was fun for Patrick, but definitely not the same as a DePauw baseball game.
Patrick's coach, Blake Allen said, "If you look at his stats, you can see why a good team and a good league like that would want a good left handed hitter like him." Last season, Patrick had 1 homerun, 25 RBIs and went 5 for 8 in stolen base attempts. He was also on the Tiger Pride Honor Roll and all-NCAC Second Team- Outfield.
When asked how The Paints would help Patrick in his upcoming season, Allen focused on Patrick's role on the DePauw Tigers.
"It was tough on him. (It was) probably the first time he wasn't the best player on the team and had to sit back and watch a little bit and become a good teammate."
Allen explained the importance of sitting back and watching.
"I think it is important for him to understand that this is what I have to work on moving forward to become an elite hitter and a better player overall. Sometimes you can learn that stuff by not playing and sitting on the bench, so he was able to do a little of that too."
For Patrick, this was not only a fun way to spend his summer, but it was an opportunity for him to get better as an athlete not only on the field, but off the field.