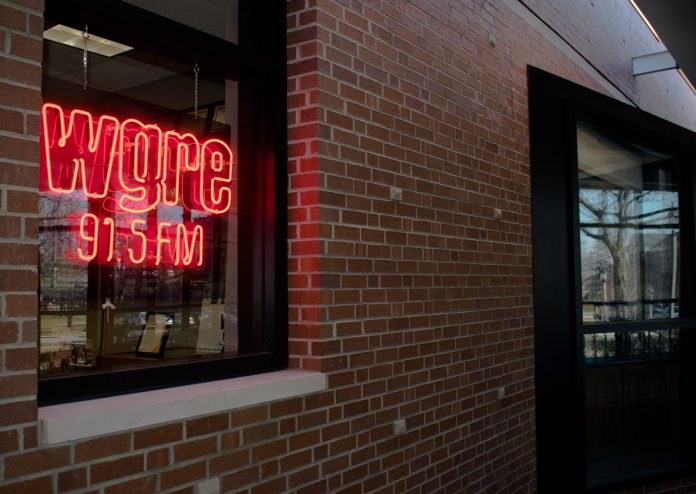 Written by Shelby Schoen and Jayden McAlister.
WGRE has added some feel-good, head-bopping tracks to its catalogue this semester. From big names like Bob Marley and The Red Hot Chili Peppers, to more obscure artists like MyDanceRomance and POLIÇA, the new music feature for this week falls somewhere in between. This week we've added a few songs by Smallpools, an indie-pop band formed in 2013. Smallpools consists of three members: Sean Scanlon, Mike Kamerman, and Beau Kuther. Their music could be compared to bands like Bleachers and Bad Suns.
The three Smallpools songs we've added to our rotation are: "Dreaming," "Million Bucks," and "Passenger Side." "Dreaming" was the band's first single back in 2013. Since then, the band has released one full-length album (LOVETAP!, 2015), and multiple EPs and singles. They are anticipating the release of another album this year.
One simply can't listen to Smallpools' music while sitting still. Their music is the kind you would blast with your friends in the car on a warm summer day, windows down and hair blowing in the wind. Their songs seem as though they would be featured on the soundtrack of a coming-of-age movie. Scanlon, the vocalist, gives off early 2000s pop-punk vibes, while the instrumentals could be described as upbeat and almost electronic. Allison O'Reilly with Diamondback says the band's energy when live is unmatched, "Lead singer Sean Scanlon was incredibly connected with the crowd, at one point suggesting everyone should meet up for karaoke at a nearby bar after the concert." The band's lively personality is definitely reflected in their music and creates a danceable vibe.
Smallpools' EP "So Social" offers some upbeat, rhythmic songs that add to their overall ebullient sound. The combination of electronic beat with instrumental riffs create a rollicking flow to the EP. Their lead track "Social" produces an intoxicating feeling, much like their earlier songs, but it has more focus on instrumentals, creating a pop-punk feel comparable to artists like Metro Station or Boys Like Girls.
DJs- you can find Smallpool's music in the H Folder (H-60). Send any song requests to our music department, shelbyschoen_2021@depauw.edu / jaydenmcalister_2022@depauw.edu, or write them on the song request sheet in the DJ booth.