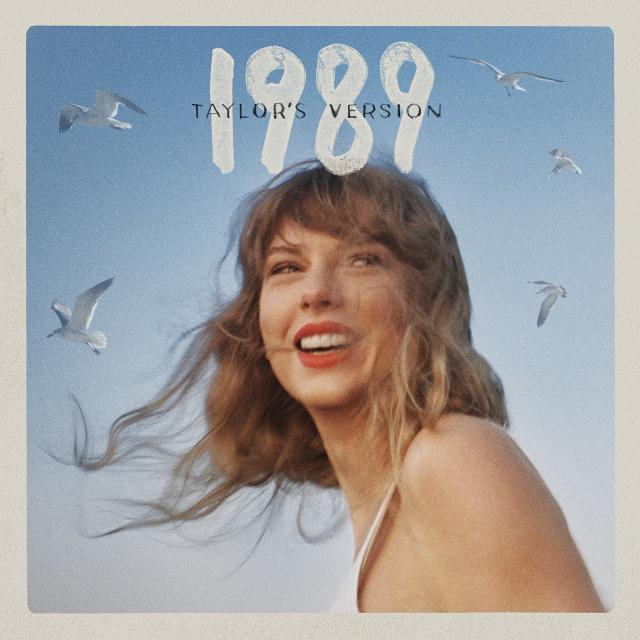 In July, millions of diehard Swifties around the world collectively listened to Speak Now (Taylor's Version), reliving the year 2010. As another addition to the Taylor's Version collection, Swifites such as myself were ecstatic to hear how Swift had enhanced her original work. Taylor's version of Speak Now had its era, all the while Swifties – that is, Taylor Swift fans – conspired when the next re-record would be released, anxiously awaiting the completion of Swift's re-records.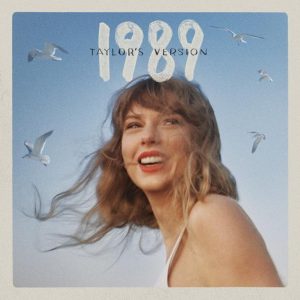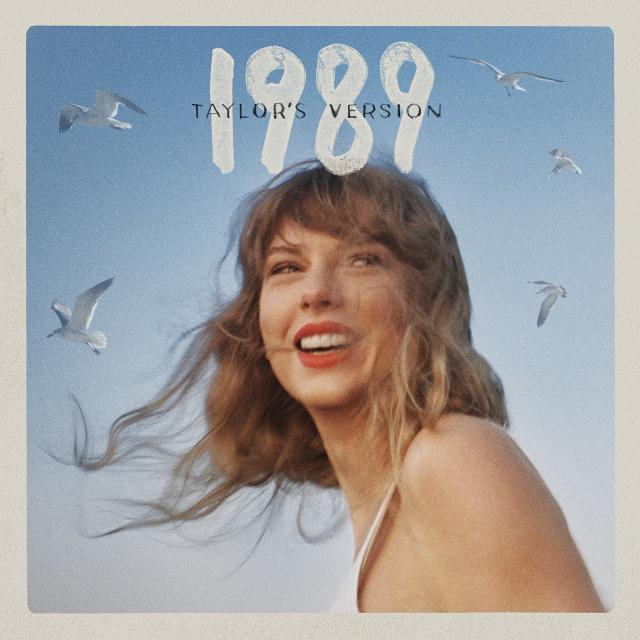 While performing in Los Angeles, California, on Wednesday, August 9, Taylor Swift broke the internet with her announcement of 1989 (Taylor's Version). Wearing a long blue dress, Swift smiles cheek to cheek, taking in the audience's roar and applause upon seeing the album cover on the big screen. It is expected to be released on October 27, the same release date as 1989 in 2014. This new version is expected to have all 16 tracks on the deluxe edition, plus 5 never-heard-before tracks, labeled "From the Vault".
The album cover, featured in her Instagram announcement, shows Taylor smiling (a first in all of her discography), crystal blue skies (an allusion to her "Blank Space" lyric), and seagulls flying around her. It shows a major contrast from the original 2014 cover, in which only the bottom half of Swift's face can be seen. On the cover, she also wears a sweatshirt with seagulls on it, the main theory for it being because, in addition to the multitude of seagulls found in New York (the main setting of the album), birds represent freedom. 1989 was Swift's first official pop, though she also experimented with pop elements in the predecessor, Red. Leaving her country music past behind her, she felt liberated in her decision to change genres.
Since Scooter Braun's 2019 purchase of her first six masters, Swift has been working on re-recording her first six albums, spanning from 2006 to 2017 (Taylor Swift, Fearless, Speak Now, Red, 1989, and reputation) in order to regain ownership of her work. Her owned versions of these albums have "(Taylor's Version)" next to them, indicating that she officially owns them. 1989 (Taylor's Version) will be the fourth re-record, after Fearless (Taylor's Version) [February 2021], Red (Taylor's Version) [November 2021], and Speak Now (Taylor's Version) [July 2023].
In her re-recordings, Swift has included collaborations with other artists in her "From The Vault" songs. Throughout the three preceding Taylor's Version albums, the collaborator lineup includes Maren Morris, Keith Urban, Phoebe Bridgers, Chris Stapleton, Ed Sheeran, Fall Out Boy, and Hayley Williams. Some of the most exciting moments amidst the new Taylor's Version album eras are the announcement of such artists, as anticipation grows to hear how Taylor's talents combine with those of other artists, some of whom are unexpected additions. The original version of 1989 includes of version of "Bad Blood" with Swift performing solo, while she also released a remix with Kendrick Lamar. The question remains if she will do the same thing as before with her new version, along with whom she will feature in her "From The Vault" songs.
Upon the release of Speak Now (Taylor's Version), in conjunction with the release of the "I Can See You (Taylor's Version) (From The Vault)" music video, listeners have found many Easter eggs. A particular theory predicted not only that 1989 would be the next re-record, but also the location in which Swift would announce it.
In the bridge of Swift's song, "When Emma Falls In Love" (a "From The Vault" song in her version of Speak Now), a lyric is believed to have alluded to the show in which Swift announced her version of 1989. The lyric says, "She's so New York when she's in LA", referencing the opening track of 1989, "Welcome To New York". In the "I Can See You" music video, there is a bridge with a "1989" sign. "When Emma Falls In Love" was the first surprise song that Swift performed after the release of Speak Now (Taylor's Version). Not only that, but the announcement was on August 9 … 8/9.
With the 5 new "From The Vault" songs in the anticipated new version of 1989, Swift has more songs to add to her surprise song setlist, which changes per venue and date. Closer to the release date, new merch will be available on her website, a popular site for Swifties to shop for merchandise and music, separated per era.
An astonishing statistic about this album is that Swift wrote over 150 songs for the original 1989 album. Based on the songs that she chose to be a part of the actual album (along with "New Romantics", which was almost not included in the deluxe version) and the vault songs on the other re-recordings, it is safe to assume that these 5 songs will be the new anthems for Swifties everywhere.
In 2014, 1989 became more than just a year. Its success was seen in the Billboard Hot 100, solidifying Swift's transition from country star to pop princess. The singles "Shake It Off", "Blank Space", "Bad Blood", and "Style" all made it within to the Top 10. Alongside her fragrance Incredible Things, her groundbreaking world tour, and her bold entrance into the pop music realm, 1989 was–and still is–a hallmark of excellence in Swift's career.
For now, "Wildest Dreams (Taylor's Version)" and "This Love (Taylor's Version)" are available to stream. There is no telling what we can expect from this revamped version of the pop album of the 2010s. What we do know is that the iconic '80s synth-pop album that swept the music industry with its sick beats and long lists of ex-lovers will be better than ever. After all, it didn't win Album of the Year at the Grammys for nothing.
At last, she will own the album that brought her prominence in the music scene. The hidden message for "Clean" and the main message of the album is, "She lost him but she found herself and somehow that was everything". With 1989 as her new beginning, she felt truly free and found herself. So not only is 1989 an album era, but it is also a new era in Swift's life. And self-discovery never goes out of style.
Taylor Swift is a singer, songwriter, actress, director, the first female artist in Spotify's history to reach over 100 million monthly listeners, and was born in 1989.
1989 (Taylor's Version) is available on October 27th.