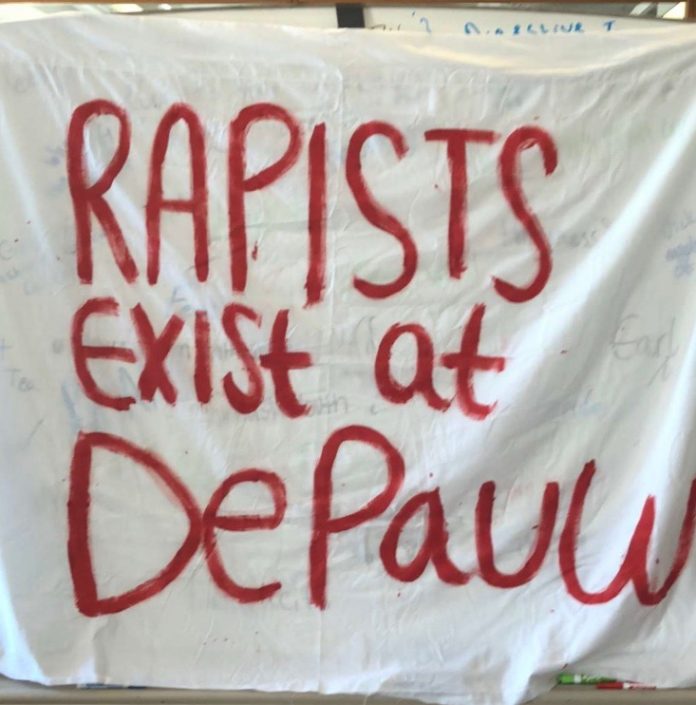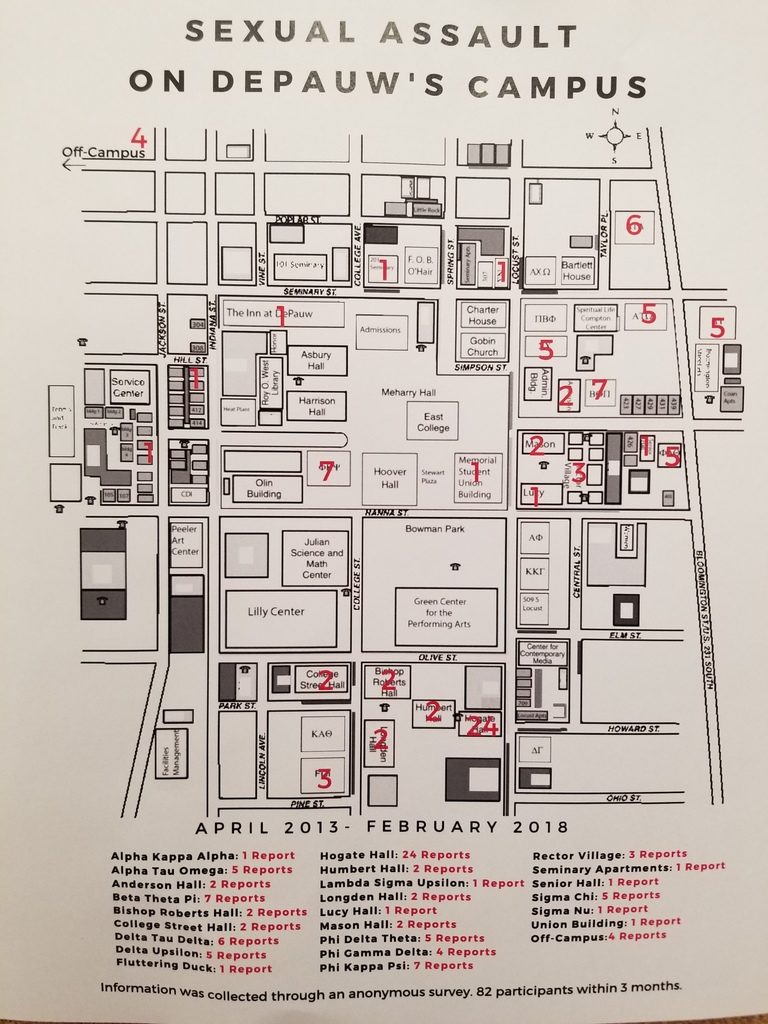 A group of womxn released a map tracking alleged sexual assaults on DePauw's campus from April 2013 to February 2018 last night, according to a post on Instagram by Feminista!. The map shows 95 alleged sexual assaults.
According to the map, the information was collected through an anonymous survey with 82 participants over a three-month span. There are 25 different locations where an alleged sexual assault occurred.
According to the message posted along with the photo, the map is meant "serve as a reminder to everyone on campus that the spaces they live in, the locations they frequent, the places they gather, and the buildings they study in carry within them a history of violence and trauma."
Sheet signs that said, "Rapists exist at DePauw" were hung up at various locations on DePauw's campus last night and this morning.
An email was sent by Myrna Hernandez and Dorian Shager at 10:29 a.m. addressing the map and the sheet signs. The email stated that the signs and maps have been removed because of the Campus Publicity and Display Policy, as well as because the signs and maps "can be triggering to others, particularly in this heightened time of stress and safety concern," according to Hernandez and Shager.
The Campus Publicity and Display Policy states that "all publicity materials designed for indoor display are restricted for designated permanent bulletin boards or poster kiosks unless there is prior approval from a sponsoring department within the building.
According to the Clery Report, there have been 43 reported cases of sexual assault at DePauw between 2014-2016.
The Clery Act is a federal statute that requires colleges and universities to disclose their crime statistics.