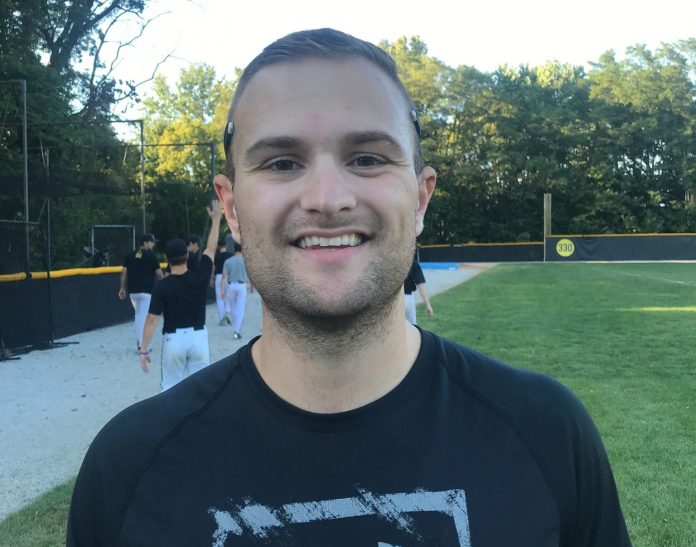 One of the hardest things an athlete must come to terms with is hanging up their cleats once and for all. For one senior on the DePauw baseball team, that time has come.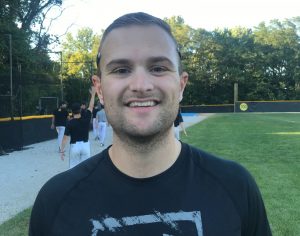 Ryan Ruthrauff announced his decision to stop playing baseball to his DePauw teammates right before fall tryouts, but will remain as an assistant coach for the rest of his senior year.
See, it's not that Ruthrauff no longer loves to play.
The summer before his sophomore year, he injured his throwing shoulder. "I dove for a ball in center [field], rolled over on my right shoulder, came up and went to throw it, and [the ball] went absolutely nowhere. It felt like someone was repeatedly stabbing me with a knife right in my shoulder," Ruthrauff explained.
Ruthrauff tore the labrum in his right shoulder. Tearing it in any manner is detrimental to all athletes.
Ruthrauff did his best to turn a negative into a positive.
"Personally, I learned a lot from it. One, just being able to persevere. To just put my head down and grind. It was the hardest challenge I've ever had to overcome. I learned more about myself in that eight-nine month period than in my 19-20 years leading up to that," said Ruthrauff.
Ruthrauff had appeared in 14 total DePauw baseball games during his first-year. He played centerfield and saw eight at-bats.
He had aspirations of earning more playing time his sophomore year, but the injury decimated that opportunity. He clawed through rehabilitating his shoulder during his sophomore year and relearned how to throw.
"It was really tough because it was the entire fall until I was cleared for baseball activities," Ruthrauff recalled.
He described a significant moment he shared with his mother when he finally returned to action. Ruthrauff was in the huddle, ready to charge the field when he made eye contact with his mother.
"She and I locked eyes and gave each other the sign language symbol for 'I love you.' That was probably one of the more emotional times in my life, because I did it. I accomplished what I wanted," Ruthrauff said.
But it became increasingly difficult to reach personal expectations. Although he had successfully recovered, which took an extensive 8-9 months full of physical therapy, throwing the ball and playing the game were never the same for Ruthrauff.
"I have always told myself that once I did not enjoy playing the game, I'd be done." Ruthrauff explained.
But Ruthrauff still loved the game.
When he spoke with Coach Allen about staying as an assistant coach, he was met with total support.
According to Ruthrauff, his story is not a sad one, as he is bringing a fresh perspective to the coaching staff.
"Last year, we showed signs of growth, and we did the right thing when it mattered. This year, it's not about taking any game for granted. Mainly, I just want to see everyone competing with each other," Ruthrauff said.
About Ruthrauff's transition from player to coach, first-year Joey Webster said, "He has excellent leadership skills, and I think [those skills] makes for good player-coach relationship."
This experience changed Ruthrauff. If he could do it again, he'd still dive for that ball. He said, "sometimes you have to fall flat on your face to learn."