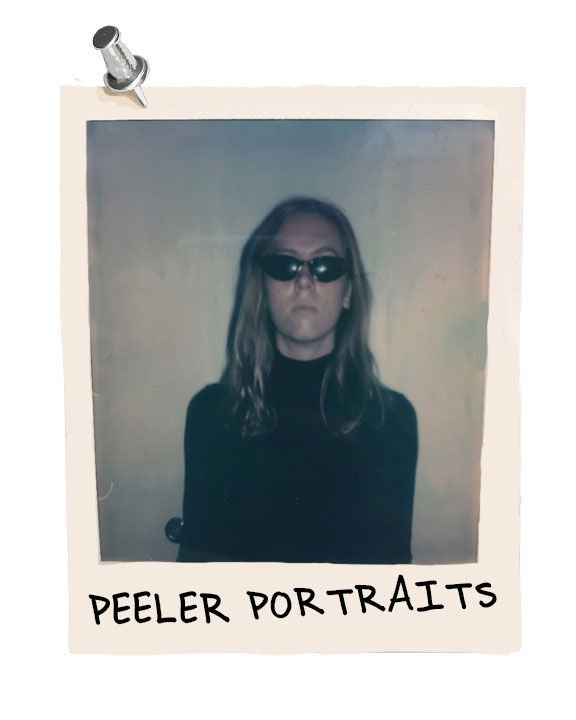 While there are many people to feature within Peeler, there are some that are venturing outside of Peeler for the semester to explore art in other places. So while I was thinking about who I should feature this week, my mind kept coming back to Caleigh Bubala, a photographer who produces so much content, some of which can be found on her art instagram @cbubalaphotography. This semester, Caleigh is studying abroad in Amsterdam.

Many of her pieces are collages, composed of found photographs. Over this past semester, I spent some time with Caleigh in her studio, looking through boxes upon boxes of old photographs and film that she collected. There is a scanner in her studio, which Caleigh uses religiously. This allows her to physically alter images while preserving them in her digital database for future use. In addition to this, Caleigh frequented DePauw's archives, utilizing the resources, historical documents and images that DePauw has to offer.
At one point, she showed me how to use chemicals to bring out textures and patterns in National Geographic magazines that were published in the late 1900s. I thought that this was interesting, since she was both physically and digitally altering images.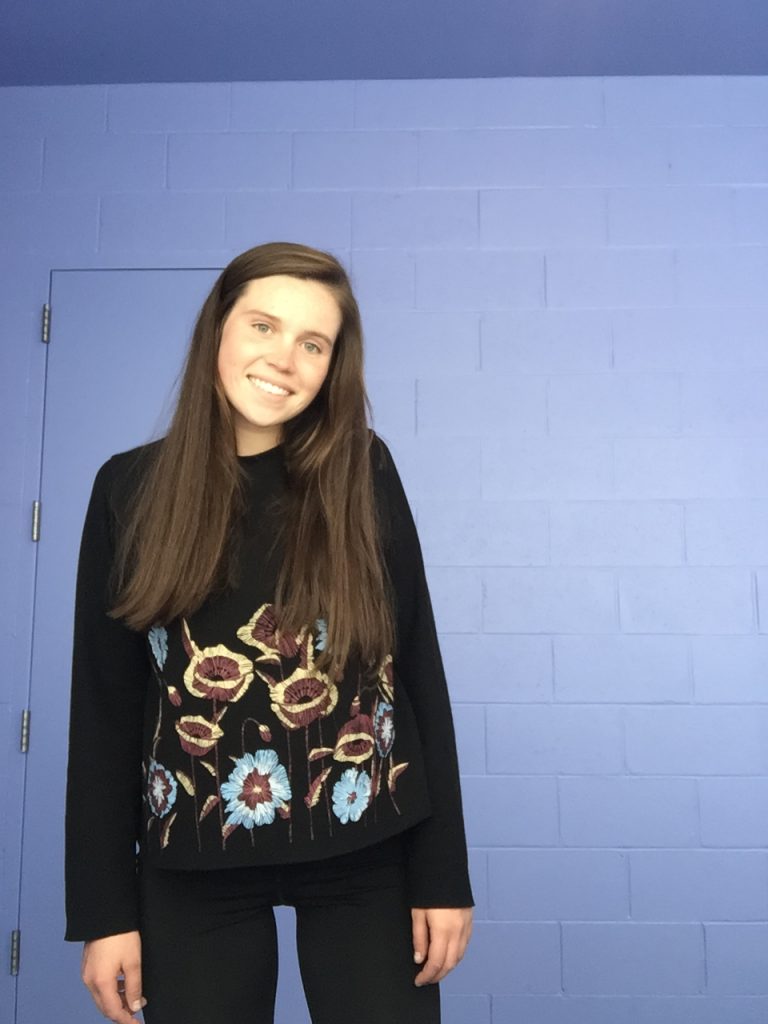 Coming into DePauw, Caleigh knew that she would be majoring in studio art from the start, and signed her major during the first week of her freshman year. Her passion for photography developed in seventh grade, when she started borrowing her mom's Canon to photograph her friends after school. This allowed her to start experimenting with photography.
JF: Why are you so drawn to photography?
CB: Everything I create starts with a photograph. Some sort of reality takes place and then who knows where it goes from there. Scanography is a technique I am playing a lot with this year and has stuck with me and my never-ending obsession with antiques. Video installation is my favorite medium at the moment and I am working on new ways I can display my films.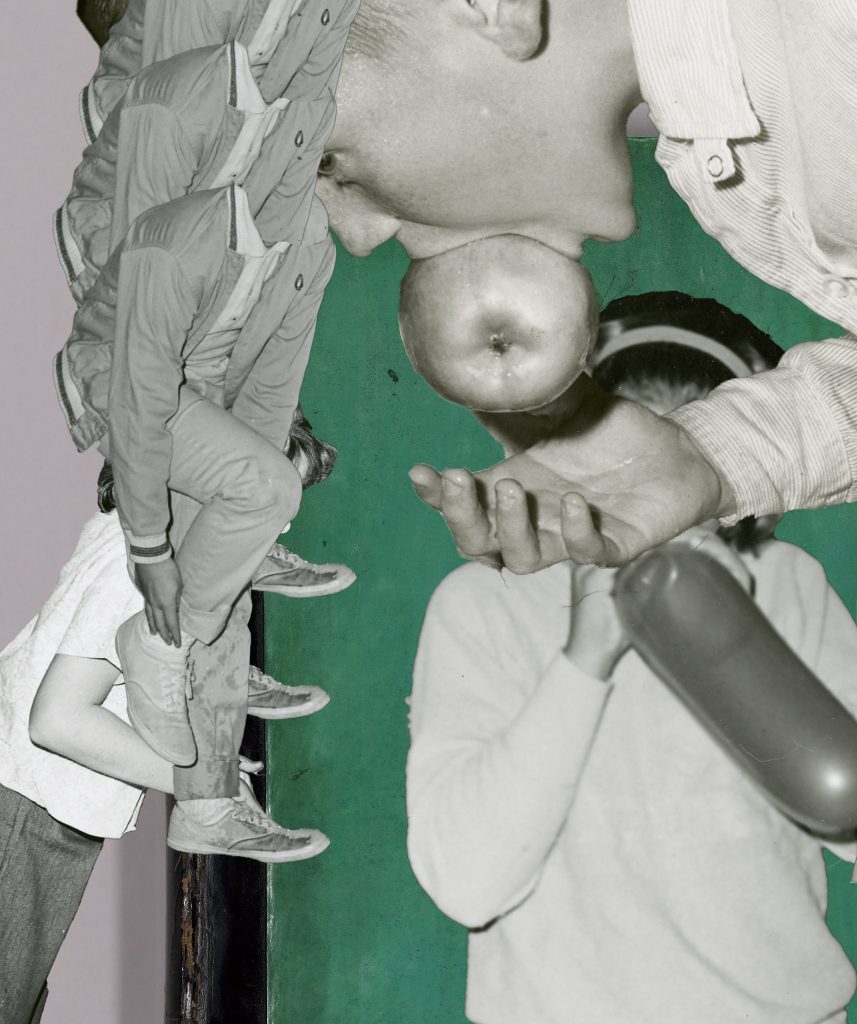 JF: What are you trying to communicate through it? Is there a theme?
CB: This question will never not frustrate me, in that I cannot pinpoint an answer. Perhaps I am overzealous, and my curiosity hinders my ability to stick with one project for an extended period of time. My art is generally influenced by my ever-changing environment.
JF: What kind of art are you making abroad?
CB: I am fascinated by the architecture in Amsterdam, so I am constantly photographing various buildings which I then cut out and arrange into a collage. I am, of course, digging into the archives here and filming my interactions with the city. Never thought I'd say this, but I am drawing a little every day, tiny sketches with an actual pencil.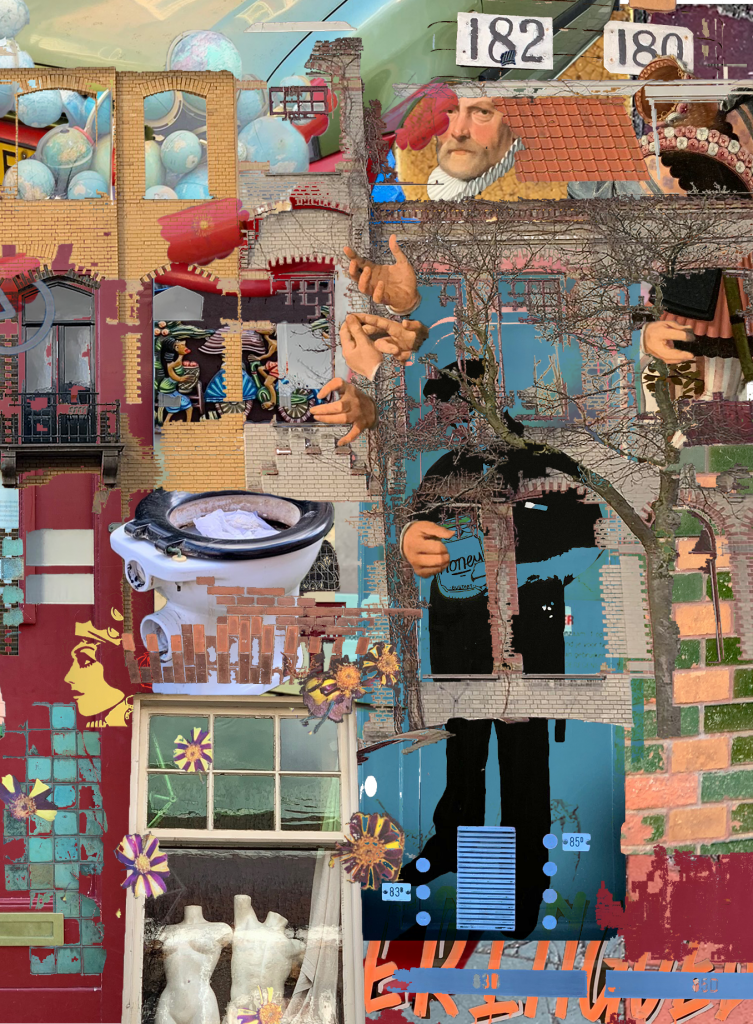 JF: What would your dream exhibit look like?
CB: I've made many blueprints in my head and I know for sure there will be an endless box of 3-D stickers at the exit.