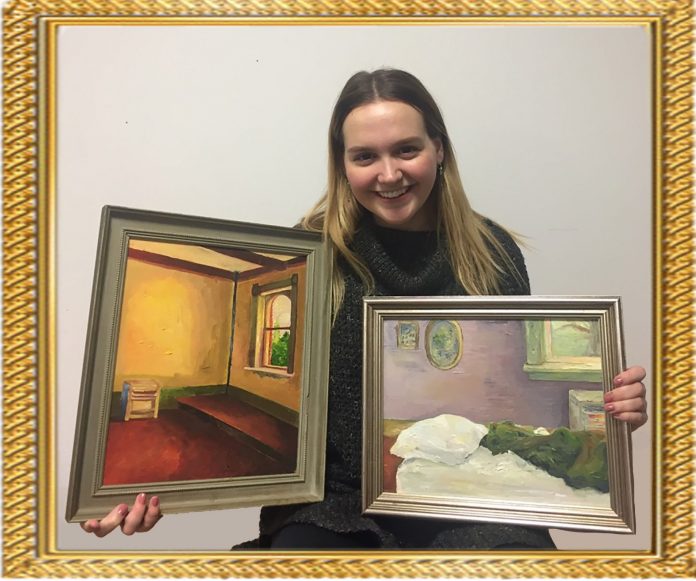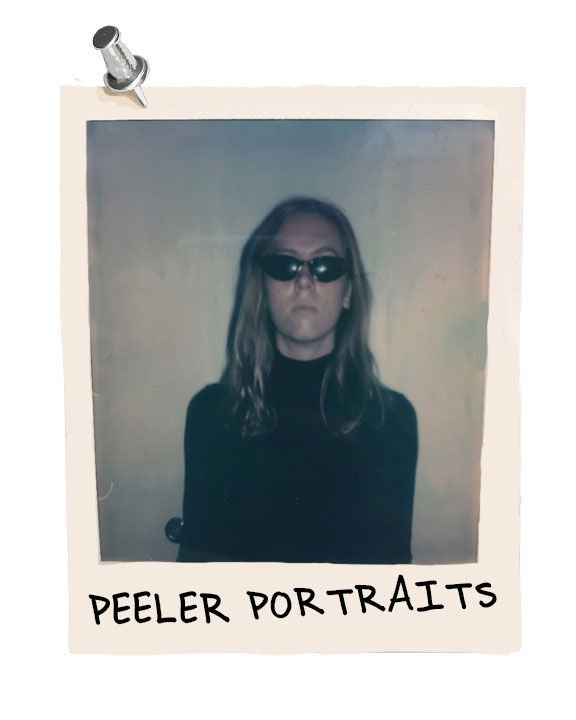 Hi, I'm Jos. Welcome to my column, Peeler Portraits. I'm so glad that you decided to explore the white-walled studios of Peeler with me. Like the artist that I will be featuring, I am also a studio art major (double majoring in English Literature whoo-hoo!). If you have any classes in Peeler, you are probably familiar with the art that fills it. However, the art produced by students tends to stay in Peeler. Due to this, I created Peeler Portraits to give a more intimate tour of Peeler for people who may not otherwise experience it.
My first art class wasn't until the second semester of my freshman year. But like other art majors, I was quickly sucked into the Peeler vortex, and declared.
I am really excited to introduce junior Emma Wittkowski, who was my roommate and studiomate during our Winter Term in Corsicana, Texas at the 100W, an art residency (led by the brave souls of John Berry and Jerry Bates). Emma began to experiment with art when she was six or seven. From there, her love for painting and drawing followed her into college. However, her passion was not solidified into a major until her first art class at DePauw.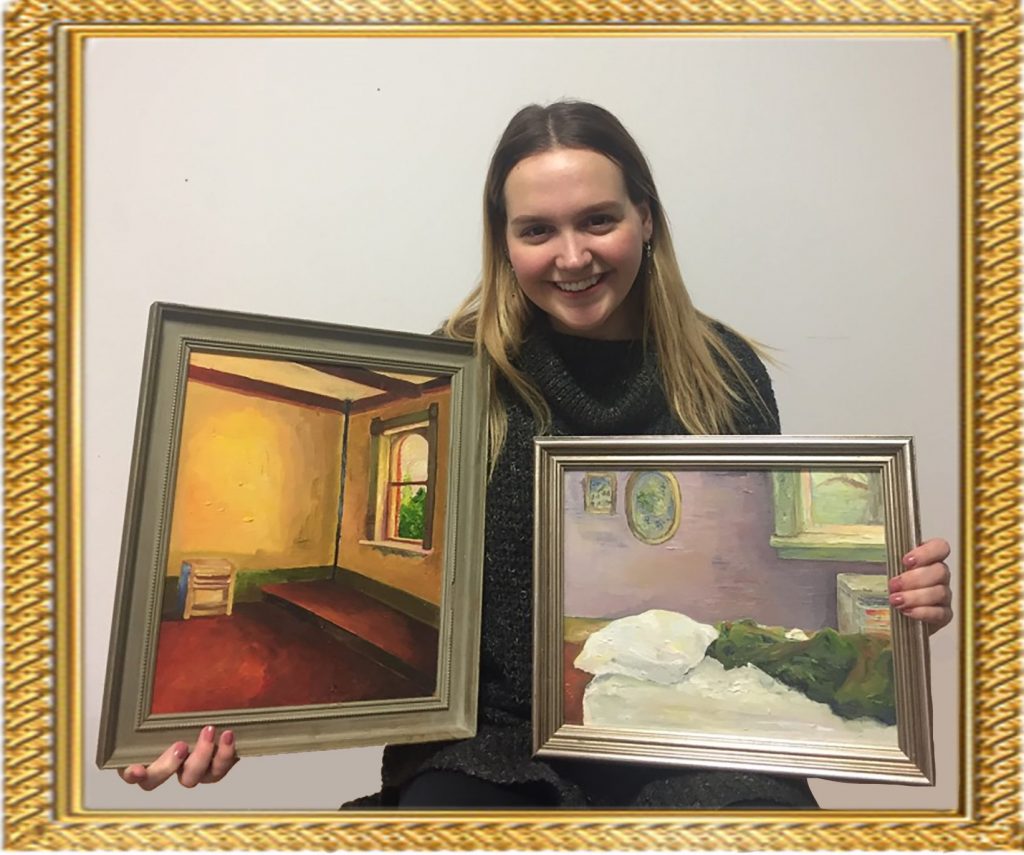 JF: Why did you chose to major in studio art?
EW: I came to DePauw with no intention of studying art; I think I wanted to study psychology but knew that I wanted to take a few art classes anyway. I decided to sign up for Professor Berry's Intro to Painting class and was introduced to my TA at the time, Skip Brea. During every class period he would ask me repeatedly when I was going to declare my art major, which gave me a lot of confidence in myself. But, it wasn't until we watched a documentary about Jean Michel Basquiat that I realized I actually wanted to pursue a career in art and decided to declare my major.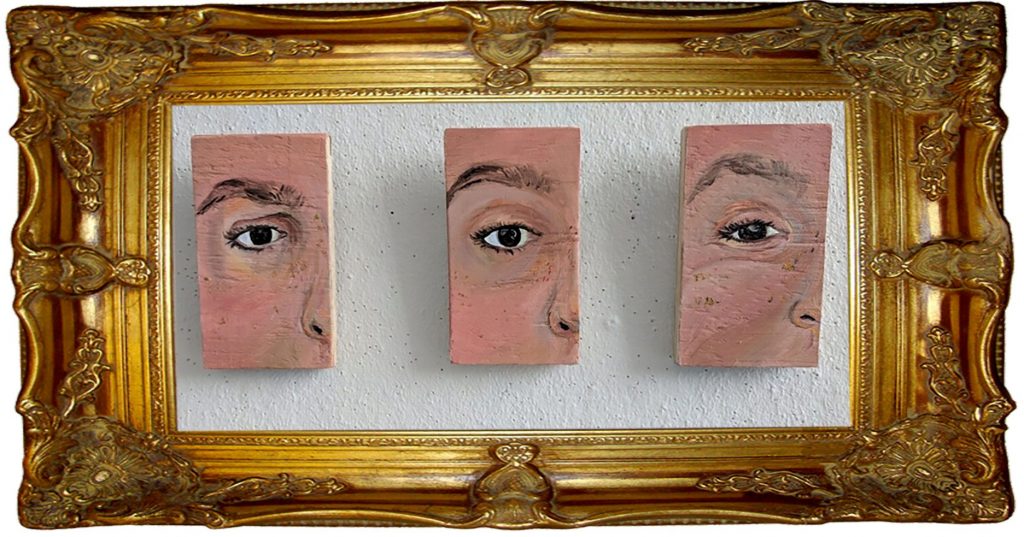 JF: What medium is your favorite?
EW: I prefer to use oil paints, generally on wood panel or canvas. I tend to make pretty small paintings, no bigger than the size of printer paper. In addition, something that intrigues me the most is human emotion or areas where humans generally express a lot of emotion, so I tend to paint body parts, such as eyes or hands, or living spaces like bedrooms. I think interest stems from my other major, sociology, because I learn a lot about how people interact with each other and the world around them, which generally influences a specific set of emotions. I try to evoke these emotions in my paintings.
JF: What artist inspire you?
EW: A lot of my earlier work wasn't inspired by any specific artists because of my lack of knowledge surrounding art history, but my more current work was greatly inspired by Pierre Bonnard. I'm intrigued by the way he forms light and layers the paint as a way to emphasize how the light moves. While making my most recent paintings, I studied a lot of Bonnard's paintings and used those to teach myself his technique.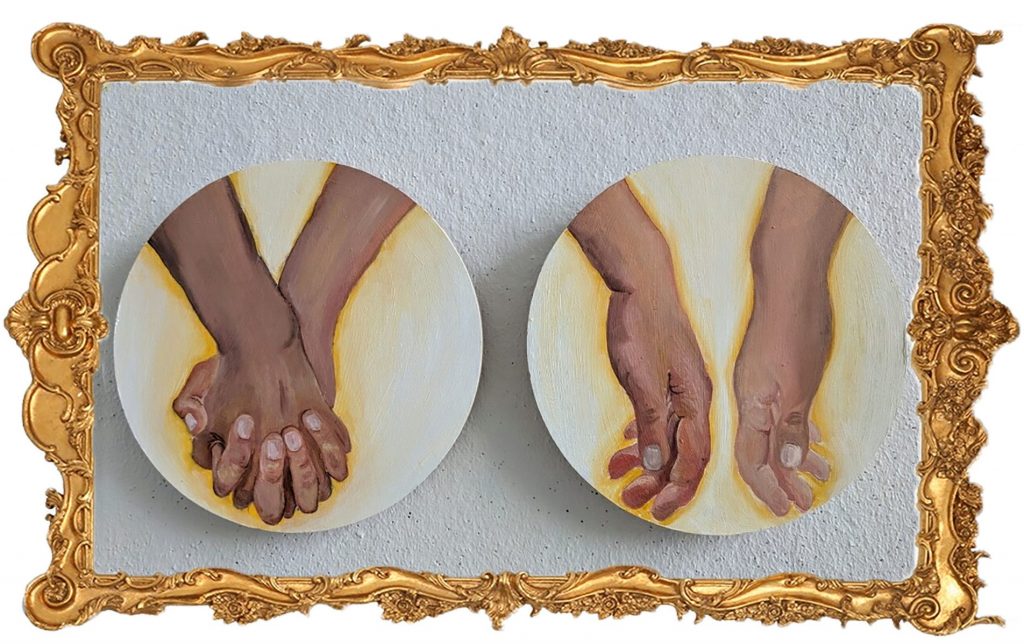 JF: What would your ideal exhibit look like?
EW: My dream exhibit would take place in a smaller, more intimate space. I think galleries can be a little cold, especially modern ones, so ideally my work would be hung in an older building or living space. Because I tend to paint small-scale pieces, the space would be more confined which would also force the viewers to interact with one another. I'd like to have an exhibit that centers around one or two human emotions and that forces the viewers to feel what is expressed within the paintings. I think that once I have achieved making the viewer feel a specific way, then I have made a successful painting or set of paintings.