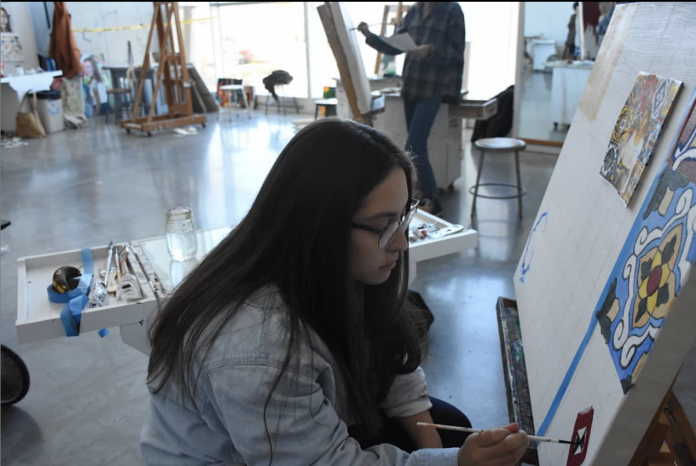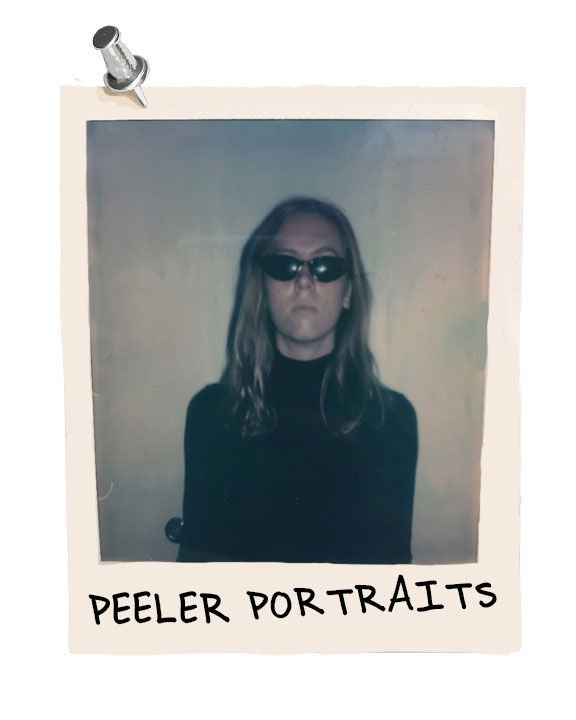 Too many artists to feature, not enough time! The more time that I spend walking through Peeler and its studios (which is a lot!), the more artists that catch my eye. But this week, we will be talking about one: sophomore Daniela Chaparro. I realize that this is the third painter in a row, and I swear I will start talking about other mediums, soon! However, I couldn't help myself, after all, I painted a portrait of Daniella.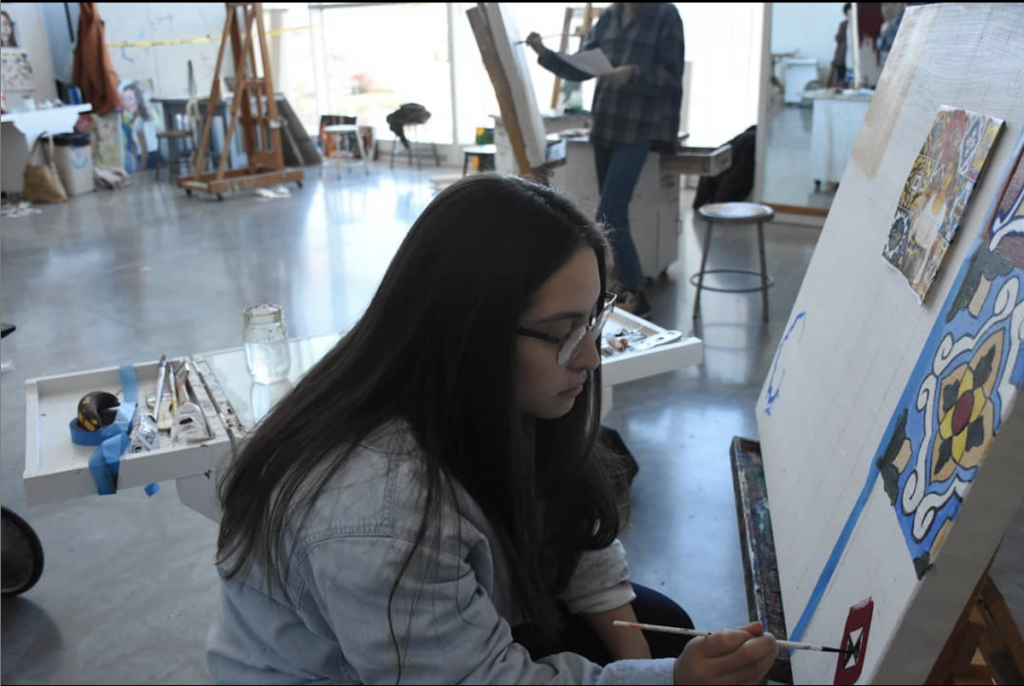 Daniela has been drawing since before kindergarten. Her favorite activity was drawing and coloring dolls, a trick that he mom taught her. This hobby didn't turn into a serious passion until high school, deciding her junior year that she wants to study art in college. Daniela hopes to paint and teach art one day.
JF: How has art impacted you? Art that you have seen or created.
DC: Art is what makes me happiest, either it be observing art and talking about it through an art history lense or making art myself. I think viewing art made by people who have similar stories to mine in big art institutions has been one of the most memorable moments for me (although it has only happened once). Making art for me is also a way for me to discover myself a little better and my identity. Lately I have been focusing on my identities as a Mexican-American, a border kid, an "anchor baby," an immigrant, etc… and how these parts of my identity make me who I am and the connection to issues in our society. Also looking to speak about these issues through my art-making.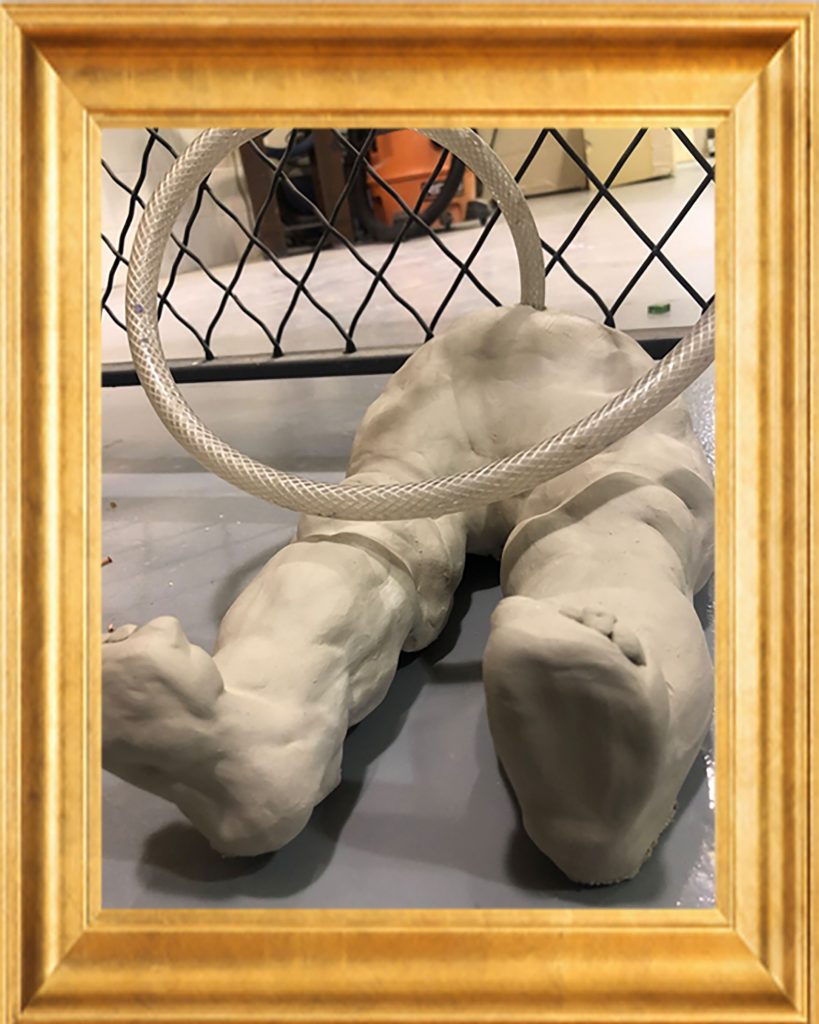 JF: Who is an artist that inspires you, or that you look up to?
DC: I was introduced to the art collective ASCO by my art history professor, Kappy, my first year. ASCO is a group of four Chicano artists that turned the definition of what Chicano art should look like upside-down. I love ASCO's work because they were activists who created amazing art that not only disrupted the norm but also challenged Chicano art as well. Y'all should look them up.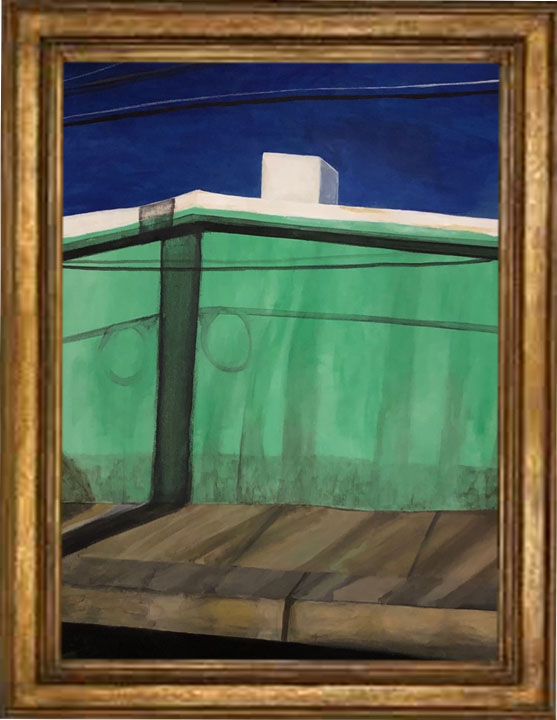 JF: What would your dream exhibit look like or be?
DC: I think my dream exhibit would be an exposition of my work about my hometown, Ciudad Juarez, Mexico. So that the conversation about femicide in my community would stop going unnoticed and that some kind of change could take place. I just want positive change for my community and I am planning to use art as a way of getting there. My dream exhibit would also have my whole family in attendance, especially my grandparents.