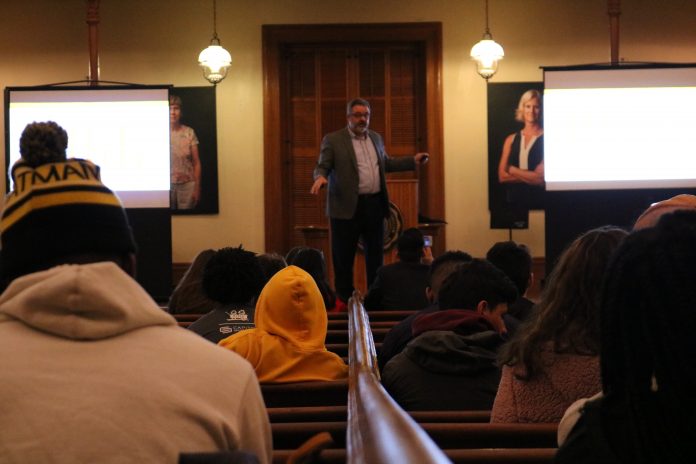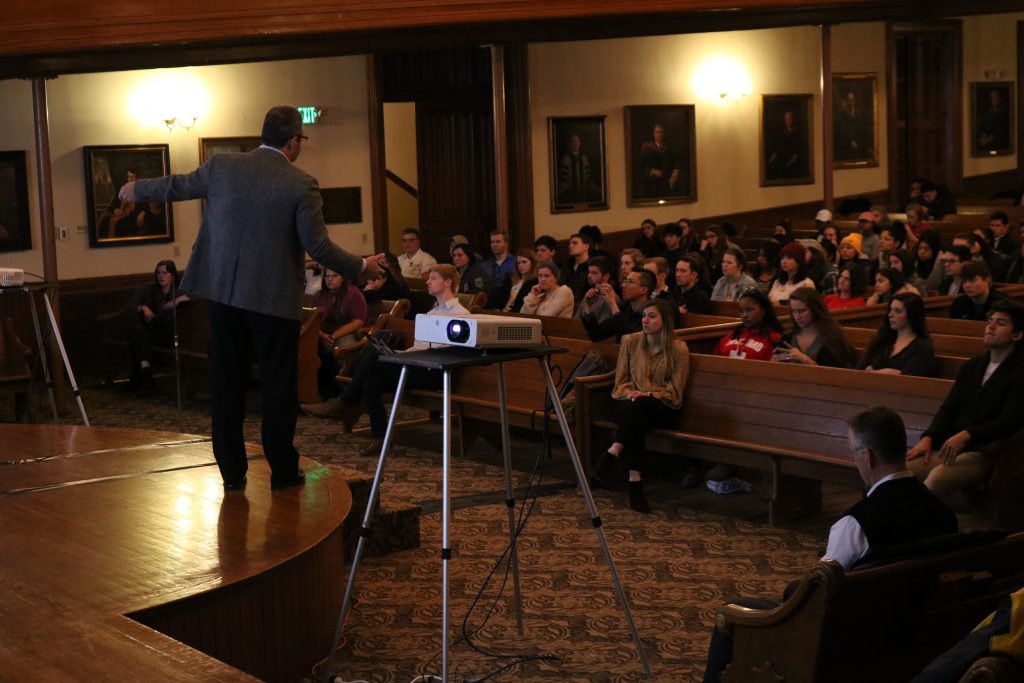 Students expressed concern, confusion and anger at a forum held Thursday to discuss
the university's recent announcement of staff cuts.
The event, held in Meharry Hall 7-9 p.m. and sponsored by DePauw Student Government,
featured President Mark McCoy and Bob Leonard, vice-president for finance, who
responded to students' questions.
While McCoy and Leonard focused on spreadsheets and goals, the students returned to the
impending loss of 56 staff members and early retirement of many faculty members. The
university announced these moves Tuesday in what it says is an attempt to reduce debt.
"Our top-notch faculty should be the last thing considered when cutting costs," one
student said.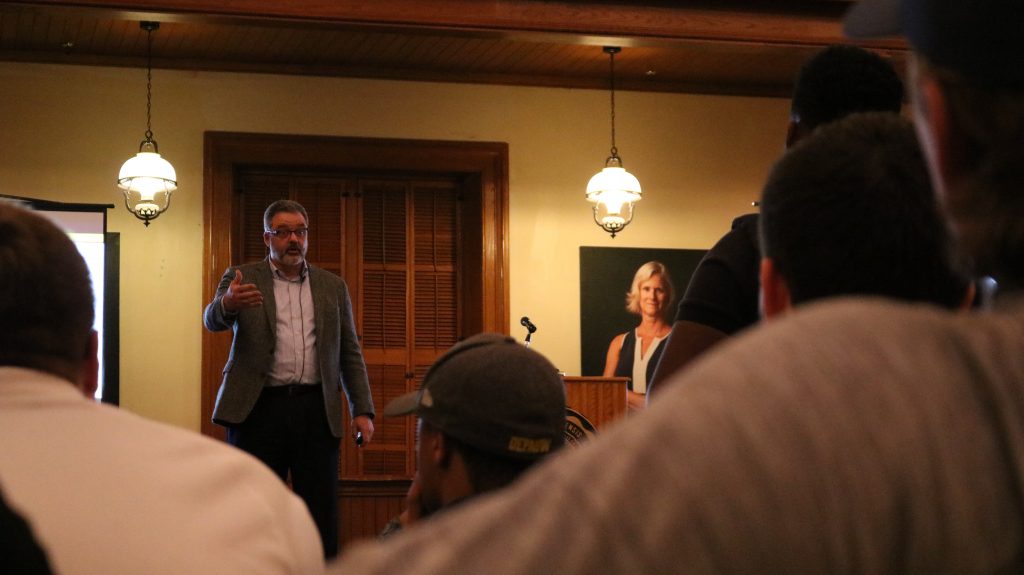 "DePauw wants to accept great students with high need. DePauw also wants to
graduate students with low debt...this is why DePauw is running at a deficit," McCoy
said.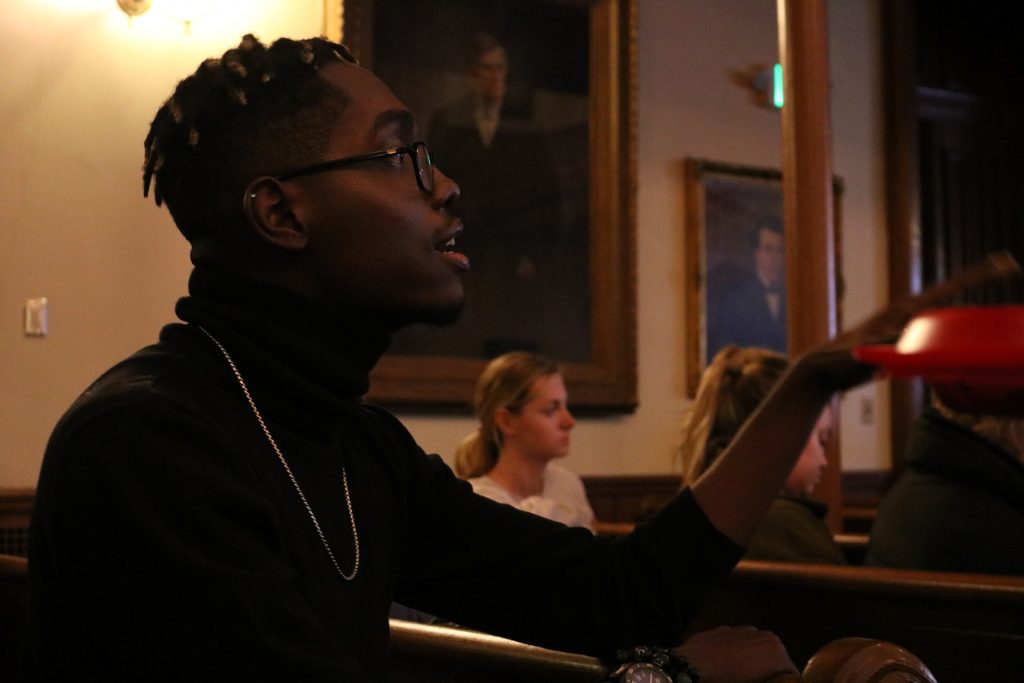 But Kaleb Anderson, president of the Association of African-American Students said,
"You're focusing a lot on the numbers...Take into consideration that white supremacy
dominates this campus and caused black students to not return."
One student criticized DePauw for making the school look attractive to prospective
students instead of serving current students. Multiple students made negative comments about the existence of the Gold Commitment.
"When we realized we had to let...people go, we decided to do it in the kindest way
possible," said McCoy. He contrasted DePauw to less compassionate corporate job
losses. "We told them in February because it's job search time."
A student responded, "It's not kind to fire people, President McCoy. Not being cruel is
not being kind...you failed us."