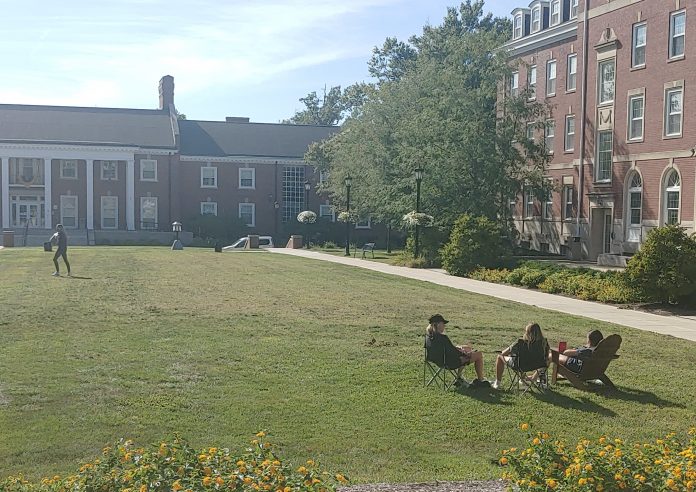 Despite universities around the country sending students home after surges of COVID-19 cases, DePauw has successfully completed its first week of classes. Since the beginning of the semester 15 violations of university directives have been reported via the university's Crime and Fire Log, with only 4 resulting in community standards violations.
Since the initial campus testing on 8/31, two new cases have been reported.
Despite the limitations, clubs have still managed to meet, music groups have still managed to rehearse, and students have still managed to be social (while physically distancing).
First-year students moved in August 26 and spent the remainder of the week in orientation. Despite being largely-virtual, the First-Year Experience Orientation was still able to deliver a majority of its typical programs under the leadership of JC Lopez, Associate Dean of Experiential Education & Director of First-Year Co-Curricular Programs.
"I'm proud of the mentors and the peer mentors...They created the experience of Depauw just in a different way," Lopez said.
Looking forward through the fall semester, Lopez has no doubt that "We will do the things we've always done, providing programs and resources regardless of how we deliver it," and is already looking forward to developing plans for the Spring semester.
Dave Berque, Vice President for Academic Affairs, who spent the last few months working on contingency planning and faculty development, is also optimistic after a week of seeing students on campus.
"Almost everything is different. The one thing that is not different is the commitment of the faculty and staff to providing a great educational experience to our students and that commitment is unwavering," Berque said.
Despite the levels of accommodation and work from faculty and staff, learning amidst COVID-19 has still proven a struggle for many students.
"Even though I'm a senior I was more stressed about classes than when I was a freshman, I think because the format is so different everyone is still figuring out how to learn effectively," Ellie Ball a remote senior said.
Outside of academics, students have also found ways to maintain relationships through student organizations, such as DePauwltimate, the ultimate frisbee club on campus. This week, DePauwltimate was able to hold their first meeting. The club meets on Fridays from 4pm-6pm, and is run by senior Drew Cobb.
"With COVID protocol in place I was definitely worried about hosting Ultimate Frisbee events because I knew large groups wouldn't be allowed or would be safe," Cobb said.
However, since the group meets outdoors, they were able to still play while remaining within the guidelines.
"What I love about DePauw is the space there is to host these kinds of distanced activities, such as the intramural fields that the club hasn't even utilized yet," Cobb said.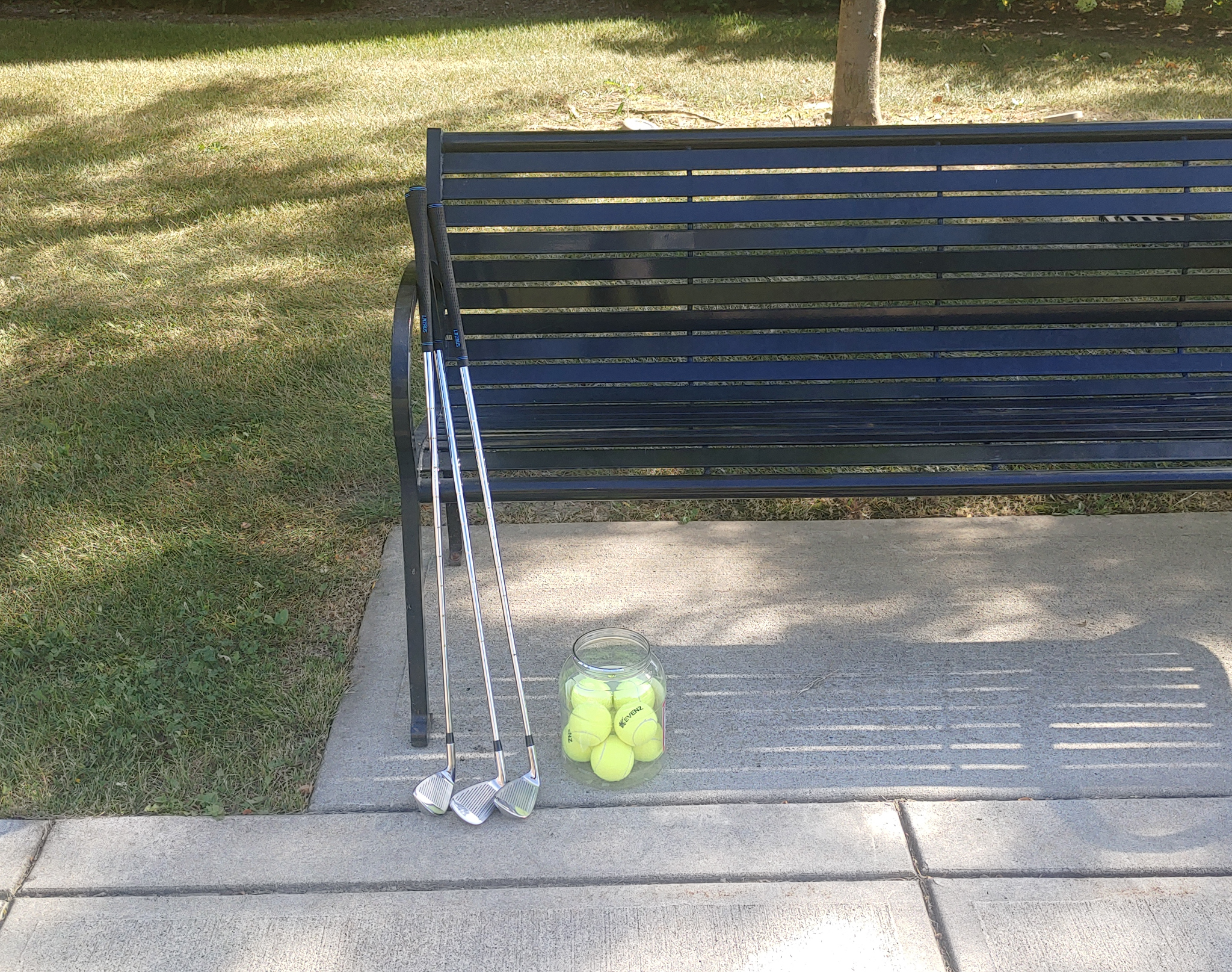 Other organizations, like the student-run a Capella group, DePauwcapella, has not been able to meet due to the COVID-19 guidelines.
"Singing has a higher COVID-risk than just talking so there are special guidelines for it… if we wanted to practice and perform, we would have to buy these special masks that allow us to sing safely. I also think we would only be able to sing in a circle facing away from each other...In addition to making it harder/more expensive to practice, this makes it really hard to audition new members," Cory Steele, '22 said.
DePauw Student Government has also been working on creating outlets for students to socialize within the guidelines, such as Friday night's cupcake truck. For senior Jon Tebbe, the event was a hopeful example of students having fun while maintaining safety measures.
"Student body president, D'Angelo McDade was there making sure people were staying separated," Tebbe said. "Everyone was having a good time with their masks on, so I think generally as a campus, we're doing a really good job with the whole Tigers Take Care guidelines."
In a video on her Instagram, new president, Dr. Lori White expressed her gratitude for a "fabulous first week at DePauw." Alan Hill, VP For Student Academic Life & Dean of Experiential Learning, also expressed gratitude for the DePauw community's adherence to the guidelines.
"I think that we've set the expectations of the code of conduct and in general, are off to a good start," Hill said.
The biggest issues Hill has had to deal with around the new policies primarily revolve around blatant mask-wearing violations and the visitation policy, both of which are outlined in the DePauw Health Practice Recommendations and Requirements page.
The administration will be reviewing restrictions on September 14 to decide what adjustments may be made in terms of lifting additional precautions. But "lightening up [restrictions] will depend on the community," Hill said.